Senator rebukes Pentagon for contract with Russian firm 'arming the Assad regime'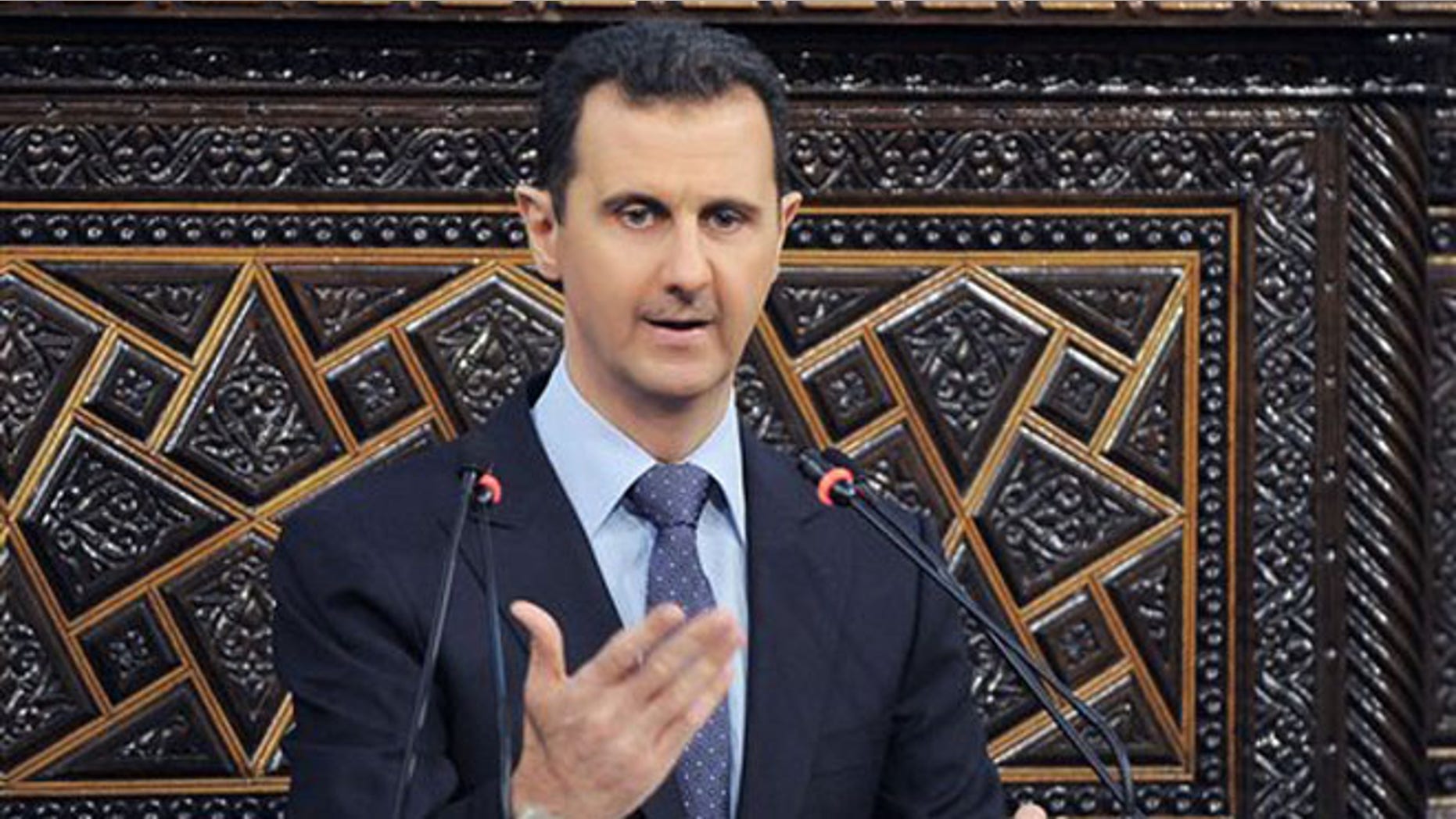 A Republican senator challenged the Pentagon on Monday over its contract with a Russian export firm that is "arming the Assad regime" in Syria, calling for an audit of the contract amid fresh warnings about a new wave of Syrian violence.
Sen. John Cornyn, R-Texas, expressed "grave concerns" about the contract in a letter Monday to Defense Secretary Leon Panetta. He was referring to an Army contract with Russian firm Rosoboronexport for Mi-17 helicopters to equip the Afghan military.
Cornyn wrote that the Defense Department awarded a no-bid contract to the company last June, though he was told months later by the Pentagon that the firm "continues to supply weapons and ammunition" to the regime of Bashar al-Assad.
"I remain deeply troubled that the (Defense Department) would knowingly do business with a firm that has enabled mass atrocities in Syria," Cornyn wrote, suggesting sanctions against Rosoboronexport would be more appropriate than a contract.
A Pentagon spokeswoman, though, defended the contract.
Spokeswoman Tara Rigler said in an email to FoxNews.com that it is "the only legal method to purchase the military version of the Mi-17 and to provide an appropriate measure of flight safety and airworthiness."
"As we have noted before, these aircraft remain crucial to the development of Afghanistan's Air Force capability and therefore important to our mission of ensuring that Afghan forces can ultimately defend their own sovereignty," Rigler said.
She said Panetta has received Cornyn's letter and would respond to the senator "promptly" about his concerns.
On Monday, Russia's Deputy Prime Minister Dmitry Rogozin also defended his country's arms sales to Syria.
"Under no circumstances can the arms supplied to Syria be used against the civilian population," Rogozin was quoted as saying by the ITAR-Tass news agency.
"Weapons do not shoot all by themselves. It is people who shoot from them. Unlike its partners, Russia has never tried to add oil to the fire," he said.
Cornyn suggested the Pentagon should seek "viable alternatives" to Rosoboronexport for the helicopters, considering the company is "a middleman" and not the manufacturer. He urged the Pentagon to open up future bids on the choppers to a competitive process -- and to audit the current contract with Rosoboronexport.
Cornyn's concern on the contract came as the State Department on Monday issued a new warning about Syria, accusing the government of using "new horrific tactics" -- as U.N. observers reported Syrian helicopters were firing on rebellious areas and as concerns mounted that civilians were trapped in besieged cities.
State Department spokeswoman Victoria Nuland expressed concern about reports the regime "may be organizing another massacre" in Latakia province, where U.N. monitors have been impeded.
Violence in Syria has spiked in recent weeks, as both sides ignore an internationally brokered cease-fire that was supposed to go into effect April 12 but never took hold.
Speaking to reporters in Washington, Nuland warned, "People will be held accountable."
Activists reported more than 50 people killed across Syria on Monday, with clashes between military forces and rebel fighters in Homs, Idlib and Latakia provinces. The death toll and the online videos were impossible to independently verify.
According to videos posted online, fireballs of orange flame and black rubble exploded in the air as waves of shells pounded residential buildings in the central city of Homs on Monday.
Syrian soldiers chased down and killed rebels who set fire to one of their tanks in a farming area close to the Orontes river in the Idlib province, said Rami Abdul-Rahman of the Britain-based activist group Syrian Observatory for Human Rights, which uses a network of sources on the ground.
The attack killed seven soldiers and a civilian, he said. There was no confirmation from state media.
The Associated Press contributed to this report.