Senator Demands Answers on Afghan Deserters AWOL From Texas Base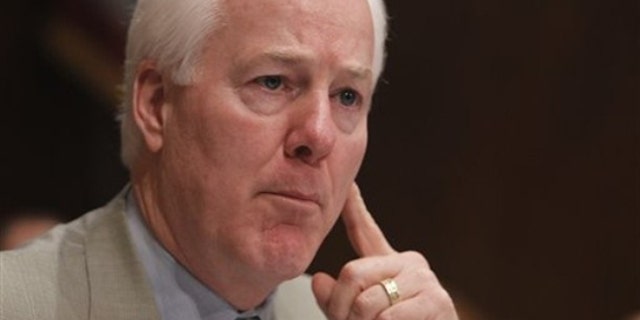 NEWYou can now listen to Fox News articles!
A Texas senator is demanding answers from the Air Force on the current status of the 10 AWOL Afghan military deserters, which he called a breach of national security.
Sen. John Cornyn, R-Texas, asked Air Force Secretary Michael B. Donley for an immediate report on the status of the missing men and an assessment of the potential threat to citizens of Texas. He demanded to know why he was not informed about the missing Afghans over the course of the last two years.
"Your department's failure to provide critical information related to this incident is unacceptable," Cornyn wrote. "Finally, it is a serious mistake for officials to approach this serious breach as an immigration violation rather than a threat to the safety and security of our homeland and our citizens."
The 17 deserters had disappeared from Lackland Air Force Base, where foreign military officers who are training to become pilots are taught English, according to an alert issued Wednesday.
Ten of the 17 remain at large after seven were accounted for, sources close to the situation told Fox News on Friday.
Sources also said that as of November 2009, one of the deserters was in Canada, one is now a lawful permanent resident in the U.S., one has left the country and another four are in federal custody and in removal proceedings. The other 10 remain unaccounted for.
The Afghans -- who left the base at various times over the course of the last year, the most recent in January -- were attending the Defense Language Institute at Lackland Air Force Base in Texas. The DLI program teaches English to military pilot candidates and other air force prospects from foreign countries allied with the U.S.
The FBI and NCIS did not respond to requests for comment. A Department of Homeland Security spokesman referred FoxNews.com to the FBI.