Senate Republicans told to strike a health care deal by Friday
Senate Republicans have been told to strike a health care deal by Friday, amid concerns that the party's window for overhauling ObamaCare could soon close.
As foes of the original GOP plan try to deliver a death blow to Republicans' repeal efforts, Majority Leader Mitch McConnell reportedly is working nonstop to negotiate new legislation after abruptly delaying a vote on his initial version amid flagging support.
Sen. John Thune, R-S.D., and several GOP aides told Fox News on Wednesday they have been tasked with reaching a health care agreement by Friday. While a vote would not be expected until after the July 4 recess, the Friday deadline would allow time for a bill to be evaluated by Capitol Hill's budget scorekeepers so lawmakers can take it up when they get back.
"If we don't reach an agreement by Friday, it's probably the end of the sole party effort on health care."
"I think that we would like to get a solution in place as quickly as possible, get our members there so then it's just a question of getting the [Congressional Budget Office] score and setting up the timeline for votes when we get back after the 4th of July break," Thune told Fox News. "So, I mean, I don't know that there is any particular rush, other than I think the longer this drags out, the harder it becomes."
Thune added:, "I've said this before—there comes a point where you got to make some decisions, you've got to move forward, you got to vote—and I think we are at that point."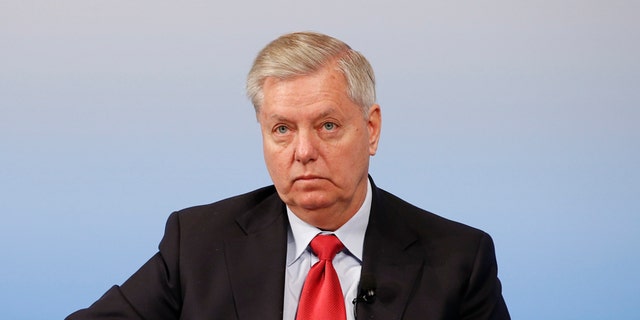 Sen. Lindsey Graham, R-S.C., said on MSNBC if a deal isn't reached by Friday, it could be the end of Republicans' plan to "repeal and replace ObamaCare."
"If we don't reach an agreement by Friday, it's probably the end of the sole party effort on health care," Graham said. "If we don't reach by Friday, then the way forward is ObamaCare collapse, it challenges Democrats to work with us to find something better."
The new timeline comes after Republican senators went to the White House on Tuesday for a closed-door meeting with President Trump to discuss the health care plan.
SENATE HEALTH BILL PULLED, BUT 'DON'T COUNT SENATOR MCCONNELL OUT'
Trump said on Wednesday that he had "a tremendous meeting" with Republican senators, calling them "impressive," and saying there was "a great feeling in that room."
"We are looking at a health care that would be a fantastic tribute to our country," Trump said during an energy discussion on Wednesday. "We are sending a lot back to the states where it belongs—this will be something really special if we can get it done."
Trump acknowledged that dozens of senators attended the White House meeting, but said "we need almost all of them—that's never easy."
"We had 50 show up and the other two are on our side—I think we are going to get very close," Trump said. "We're working very hard, we've given ourselves more time to make it perfect—that's what we want to do."
Five Republican senators came out in opposition to the plan, even before the CBO released the 'score' on Monday, which estimated the Senate's plan would increase the number of uninsured Americans by 22 million in 2026, relative to current law, and would lower the deficits over the next decade by $321 billion.
SENATE HEALTH BILL WOULD LOWER DEFICIT, INCREASE NUMBER OF UNINSURED, ESTIMATE SAYS
But after the CBO released their forecast, others came out against the bill, making it nearly impossible to advance through the chamber in its original form.
With a slim 52-seat majority in the Senate, Republicans need a minimum of 50 senators to pass the health care plan, plus Vice President Pence as the tie-breaker.
The clock is ticking as Democrat-aligned groups escalate their bid to block Republicans from fulfilling their long-running campaign pledge to end ObamaCare.
On Wednesday morning, AFL-CIO President Richard Trumka said his labor organization was running ads and social media campaigns in five key states to kill any form of a Senate health care bill.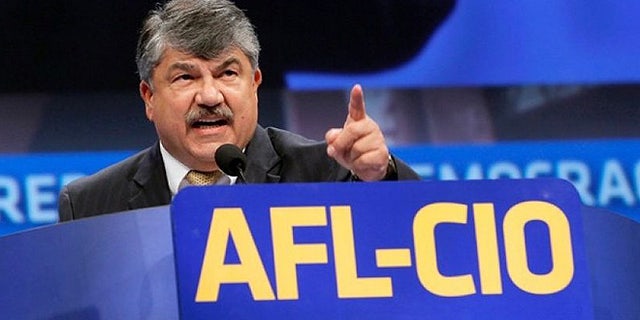 Trumka told reporters on a conference call Wednesday that the bill would deprive millions of working people of health insurance. The group is running thousands of ads to pressure Senate Republicans in Alaska, Ohio, West Virginia, Nevada and Maine. Trumka also urged Sen. Lisa Murkowski, R-Alaska, to oppose the bill.
Publicly, Senate Democratic leaders say they want to start over.
Senate Minority Leader Chuck Schumer, D-N.Y., on Wednesday challenged Republicans and Trump to "abandon" Medicaid cuts and "tax breaks for the rich" and tackle the problem of rising premiums and deductibles.
"President Trump, I challenge you to invite us, all 100 of us, Republican and Democrat, to ... discuss a new, bipartisan way forward on health care," he said.
But despite the lack of support for the original draft of the plan, McConnell is firm on getting a bill done.
"We have to get this done for the American people," McConnell said on the Senate floor Wednesday. "Sitting on the sidelines and accepting the status quo won't bring help to anyone's constituents. We have the opportunity to provide relief to those struggling families—we should take it."
Fox News' Brooke Singman, Mike Emanuel, Peter Doocy, Jason Donner and Chad Pergram and The Associated Press contributed to this report.