Senate Dems Unfurl New Electoral Strategy: Divide and Conquer GOP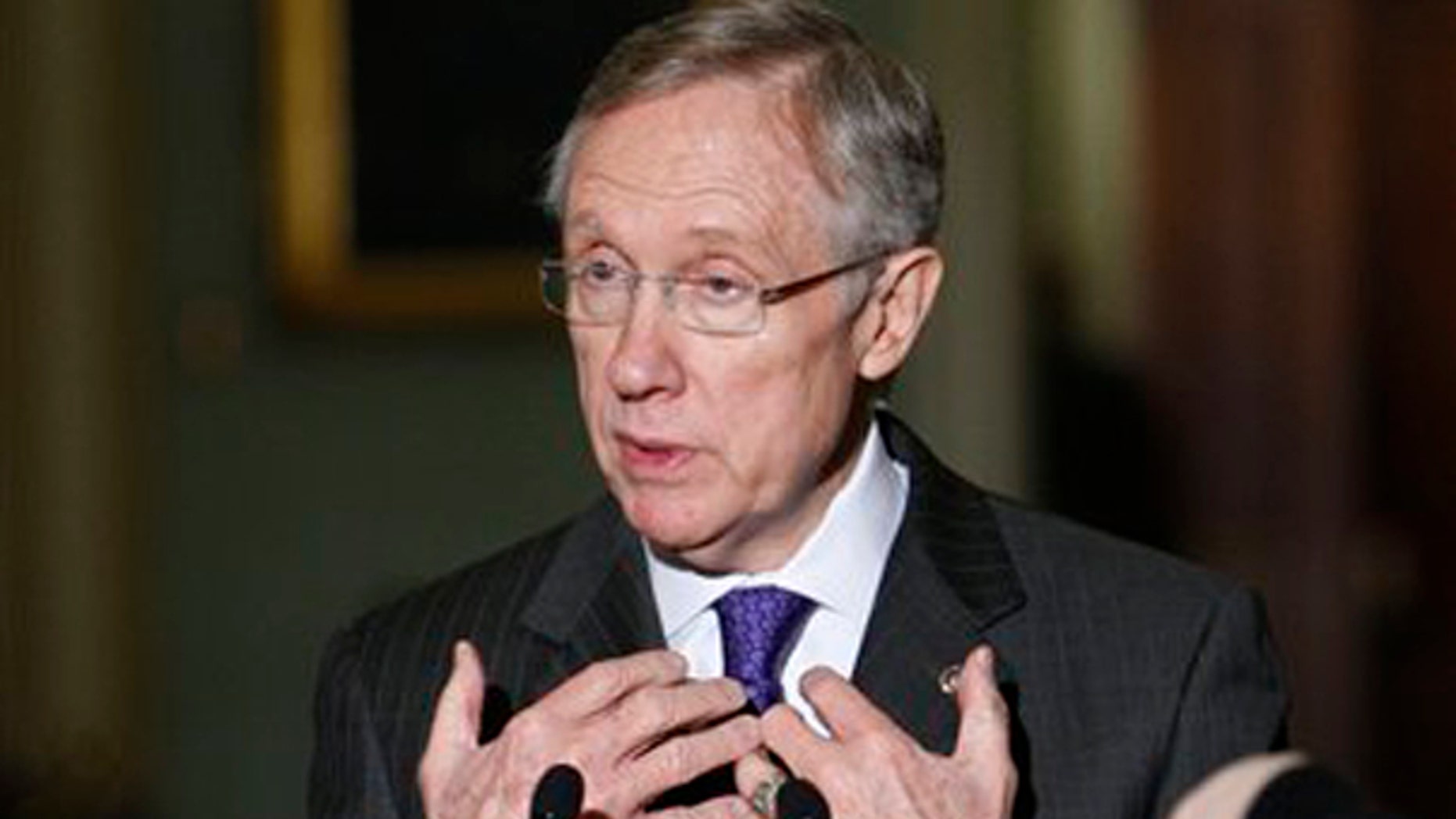 Senate Democrats, seeking to breathe new life into their 2010 electoral prospects after their shocking loss in Massachusetts last week, are unveiling a new war strategy: divide and conquer the GOP.
The Democratic Senatorial Campaign Committee passed out a memo Tuesday advising Democratic campaign managers to define their Republican opponents early and to highlight the differences between moderate voters and tea party-style conservatives.
"Given the pressure Republican candidates feel from the extreme right in their party, there is a critical -- yet time-sensitive -- opportunity for Democratic candidates," the DSCC wrote in the memo, which was obtained by FoxNews.com. "We have a finite window when Republican candidates will feel susceptible to the extremists in their party. Given the urgent nature of this dynamic, we suggest an aggressive effort to get your opponents on the record."
The memo encourages Democratic candidates to compel their opponents to answer a series of questions on issues that have helped boost the tea party movement and reveal cracks in GOP unity, including health care, taxes and President Obama's citizenship and ideology.
Among the questions Democrats should ask Republican candidates:
"Do you believe that Barack Obama is a U.S. citizen? Do you think the 10th Amendment bars Congress from issuing regulations like minimum health care coverage standards? Do you think programs like Social Security and Medicare represent socialism and should never have been created in the first place? Do you think President Obama is a socialist? Do you think America should return to a gold standard?"
If a Republican answers no to any of the questions, the memo advises Democrats to "make their primary opponent or conservative activists know it. This will cause them to take heat from their primary opponents and could likely provoke a flip-flop, as it already has several times with Mark Kirk in Illinois."
The memo underscores the sense of urgency Democrats feel after a series of setbacks, including the loss of Ted Kennedy's longtime seat last week to Republican Scott Brown, Beau Biden's decision Monday not to run for his father's Senate seat in Delaware, and North Dakota Sen. Byron Dorgan's recent announcement that he will not seek re-election.
The latest bad news for Democrats came from Arkansas Rep. Marion Berry, who made a surprise retirement announcement on Monday.
Democrats fear Brown's victory in Massachusetts could signal a bloodletting in the November midterm elections as voters, filled with populist rage over the Wall Street bailouts and high unemployment, take their anger and frustration out on incumbents.
Republicans responded to the memo with their own advice to GOP Senate candidates:
"Fortunately, it appears our friends on the other side of the aisle have failed to learn anything after their historic loss in Massachusetts," the National Republican Senatorial Committee wrote in a memo provided to FoxNews.com.
"These kinds of partisan parlor games simply reinforce that the Democrats have a tin ear on what's important to Americans," the committee wrote, citing the need for jobs and reducing the national debt, among other issues.
The memo urges GOP candidates to force Democrats to answer a different set of questions, including whether the $787 billion "stimulus" bill worked.
"Would you support a second so-called 'stimulus' bill, even though the first failed to create much-needed jobs? Or do you believe the unspent money should be returned to the taxpayers? Are you willing to hold open discussions to reach an agreement on bipartisan health care reform, or will you continue to support backroom deals -- such as the Cornhusker Kickback -- in order to ram an unpopular and costly government-run health care bill through Congress?
"Do you support increasing the nation's debt limit by yet another $2 trillion? Do you agree with the Obama administration that terrorists should be afforded the same rights as American citizens, tried in American courtrooms, and ultimately held on American soil?"
The memo says if Democrats cannot understand that these are the issues that voters care about in 2010, "we look forward to retaining the growing support of Independent and even Democrat voters who are tired of their divisive rhetoric and continued defense of the status quo in Washington."
Republicans have been struggling to fully capitalize on voter discontent as the rise of the tea party movement has come at the expense of GOP establishment figures, who conservative activists believe are too moderate to represent their causes.
A Democrat won an upstate New York congressional seat last year when tea party activists forced the Republican candidate to bow out days before the special election as support swelled for the Conservative Party candidate.
In Florida, conservative challenger Marco Rubio is now neck-and-neck with Gov. Charlie Crist for the Republican nomination for a Senate seat, according to the latest polling.
A Rasmussen Reports survey released last month showed tea party candidates were more popular than Republican ones. In a national telephone poll of 1,000 likely voters, 23 percent said they preferred to vote for a candidate from the tea party movement, compared with 18 percent who supported Republican candidates.
The Republicans need to take away 40 Democratic seats in the House and 10 in the Senate to reclaim power in Congress. Several prominent nonpartisan political analysts see the trend away from Democrats growing, too. Charlie Cook in his Cook report lists 59 House seats in play, 49 of them Democratic and several facing near-certain defeat. Stu Rothenberg, who writes his own political report, says 72 seats are in play and 58 are Democratic.
At least eight other House Democrats are considered potential candidates to bow out.
"These political actors can read the signals in the political marketplace and the signals in the political marketplace say right now that this is going to be a very good year for Republicans and a very bad year for Democrats," political analyst Michael Barone said.