Senate Dem Mark Warner warns Trump of 'significant consequences' if Mueller fired
The top Democrat on the Senate Intelligence Committee delivered a dramatic speech Wednesday on the floor of the Senate to warn President Trump of "immediate and significant consequences" if he takes any action to remove Special Counsel Robert Mueller.
"I believe it is up to every member of this institution, Republican or Democrat, to make a clear and unambiguous statement that any attempt by this president to remove Special Counsel Mueller from his position or to pardon key witnesses in any effort to shield them from accountability or shut down the investigation would be a gross abuse of power and a flagrant violation of executive branch responsibilities and authorities," Virginia Sen. Mark Warner said.
Both Trump and his lawyer have publicly said the president won't fire Mueller, who is leading an investigation into Russia's alleged meddling in the 2016 campaign.
But Warner said he's still worried a pink slip could be on the way, citing "troubling signs."
GOP SENATOR DEMANDS INFORMATION ABOUT HOW MUELLER OBTAINED TRUMP TRANSITION RECORDS
"In recent days, the president said he is not considering removing Special Counsel Mueller. But the president's track record on this front is a source of concern. I'm certain that most of my colleagues believed that he wouldn't fire Jim Comey either," Warner said, referring to the former FBI director ousted by Trump.
Warner said if Trump shut down the Mueller investigation, it would have "the potential to provoke a constitutional crisis."
"Congress must make clear to the president that firing the special counsel or interfering with his investigation by issuing pardons of essential witnesses is unacceptable and would have immediate and significant consequences," he said.
Trump said Sunday he had no plans to fire Mueller, dispelling a "rumor" that he intended to get rid of the special counsel in an apparent attempt to end the Justice Department's investigation.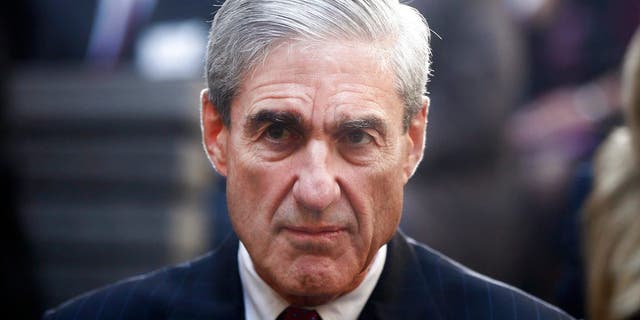 Mueller was appointed earlier this year as a Justice Department special counsel to determine whether Trump associates colluded with Moscow to influence the outcome of the 2016 White House race.
"Mueller will not be fired," Trump's legal counsel Ty Cobb told Fox News on Saturday.
During his floor speech, Warner also defended the officials on Mueller's team.
"The charges that some have made that somehow Democratic political bias have crept into this investigation or baseless, given the makeup of the leadership team," Warner said.
One Mueller aide, Peter Strzok, a former FBI official, was removed from the investigation after a number of anti-Trump texts were discovered on his phone.
"In recent weeks, much has been made of some political opinions expressed by an FBI agent during the election last year," Warner said. "This line of argument conveniently ignores the fact that as soon as Mr. Mueller learned about these comments he immediately removed that agent in question from the investigation."
He added, "If anything this incident only adds to Mr. Mueller's credibility as a fair and independent investigator."
Fox News' Joseph Weber contributed to this report.