Ryan to Skip 2012 Presidential Race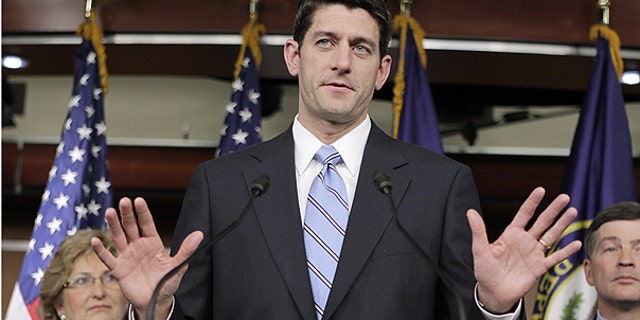 Wisconsin Rep. Paul Ryan announced Monday that he will not be a participant in the 2012 Republican presidential nominating contest, choosing instead to run for reelection to the House of Representatives, where he currently serves as Budget Committee chairman.
"I sincerely appreciate the support from those eager to chart a brighter future for the next generation. While humbled by the encouragement, I have not changed my mind, and therefore I am not seeking our party's nomination for president," Ryan said in a statement on his campaign website.
"I remain hopeful that our party will nominate a candidate committed to a pro-growth agenda of reform that restores the promise and prosperity of our exceptional nation. I remain grateful to those I serve in southern Wisconsin for the unique opportunity to advance this effort in Congress."
Ryan has been frequently named as a potential contender for a GOP nomination, and was named as recently as Sunday as a possible latecomer to the race.
But Ryan has often said that if he runs for higher office, he worried he won't be in the nitty-gritty of deficit reduction, which he has fought mightily for since President Obama's term began. Ryan's budget, approved by the Republican-led House in the spring, has been the target of Democratic critics, who say it goes too far in trying to limit Medicare payments.
Ryan, who's only 41 -- young by political standards -- also has three young children, whom he reportedly did not want to expose to the rigors of a presidential campaign and possible White House residency.