Russian 'information warfare' included targeting Marco Rubio staffers, Senate panel told
Russia is engaged in "information warfare" on American soil, and its interference in the 2016 presidential campaign is just one part of a strategy to undermine Western democracies that continues today, the chairman of the Senate Intelligence Committee said Thursday.
"Unfortunately, you will learn ... that our community has been a target of Russian information warfare, propaganda, and cyber campaigns – and still is," " said Sen. Richard Burr, R-N.C., at the start of a key hearing by his committee.
One of the targets of their interference apparently is Sen. Marco Rubio, R-Fla., a hardliner on Russia who confirmed that former members of his presidential campaign staff had been targeted on several occasions.
"These efforts are, in fact, at the heart of Russian – and previously, the Soviet Union – intelligence efforts."
During the afternoon session, Rubio disclosed the first incident took place in July 2016 after he announced his intention to run for re-election to the Senate.
The most recent event occurred on Wednesday morning. According to Rubio, at 10:45 a.m. an IP address located in Russia unsuccessfully attempted to breach the accounts of former presidential campaign staffers.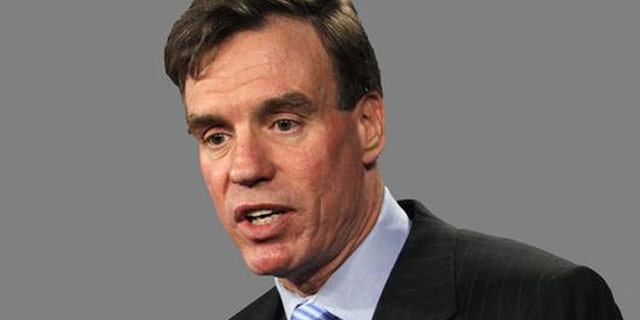 Rubio's revelation may have been triggered by the morning testimony of former FBI special agent Clint Watts, who suggested the Florida senator was himself a target during the 2016 presidential campaign.
"[Russian information warfare activities] were in full swing during both the Republican and Democratic primary season and may have helped sink the hopes of candidates more hostile to Russian interests long before the field narrowed," Watts said.
"Senator Rubio, in my opinion, you anecdotally suffered from these efforts," he added.
Currently a fellow with the Foreign Policy Research Institute Program on National Security, Watts advised the panel to "follow the dead bodies" – a reference to the deaths of several individuals who have been linked to the investigation into Russian propaganda activities.
The two-part hearing focused on how the Kremlin allegedly used technology to spread disinformation in the U.S. and Europe. Vladimir Putin himself on Thursday dismissed what he called "endless and groundless" accusations of Russian meddling.
But ranking Democratic member Mark Warner said Putin ordered a "deliberate campaign" to undermine the U.S. election. The Virginia senator said Russia engaged in a disinformation campaign that "made effective use of its hacking skills to steal and weaponize information and engage in a coordinated effort to damage a particular candidate and to undermine public confidence in our democratic process."
While intelligence committee hearings are rarely held in public, Burr said it was needed to ensure the American people know the extent of Russia's disinformation campaign.
Roy Godson, professor of Government at Georgetown University, told the panel the Russians have built up "skilled, experienced, and tenacious teams at home in their government and quasi-government agencies" and that they "maintain and develop both an overt and covert apparatus of well-trained personnel" to carry out their manipulation efforts.
Both senators agreed Russian interference in foreign elections continues unabated.
The hearing comes a day after Burr and Warner held a Capitol Hill press conference to outline their investigation into Russian involvement in the 2016 elections.
According to Burr, the Senate committee has asked for interviews with 20 individuals, and five have been scheduled to date.
Both pledged to avoid the partisan rancor that has defined the House probe.
House Intelligence Committee Democrats have called for committee Chairman Rep. Devin Nunes to recuse himself because of ties to the Trump administration.
Critics say the California Republican's decision to meet with a secret source on the White House grounds last week to review classified material is evidence of his inability to carry out an unbiased investigation.
Nunes has declined to step down and House Speaker Paul Ryan has expressed support for him.
The Associated Press contributed to this report.