Rush Limbaugh declines to endorse Trump, says 'anything can still happen'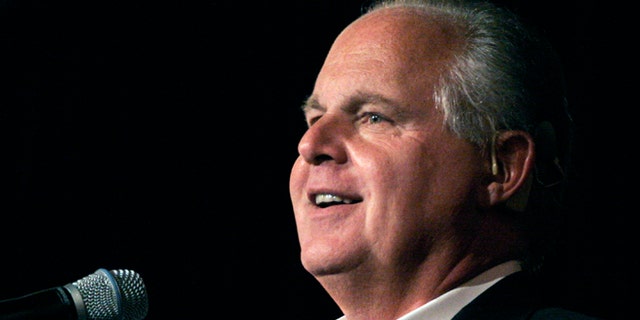 NEWYou can now listen to Fox News articles!
Radio host Rush Limbaugh is not ready to hand the Republican Party's presidential nomination over to Donald Trump just yet, even as the real estate mogul neared the number of committed delegates required to win the nomination outright.
Asked by a caller on his radio show why he doesn't endorse Trump, and Limbaugh declined, saying, "What difference does it make now?"
When pressed by the caller, Limbaugh said, "There's still anything that can happen out there," referring to the June 7 primaries in several states, including California, Montana, New Jersey and New Mexico.
Limbaugh won't even speak about Sen. Ted Cruz's presidential campaign in the past tense.
Sure, Cruz withdrew in early May after losing the primary in Indiana to Donald Trump, but Limbaugh – who has criticized Trump in the past, calling him out for saying the GOP delegate system is rigged against him – noted that the Washington GOP convention recently backed Cruz over Trump, awarding 40 of the state's 41 elected delegates to the Texas lawmaker.
The radio host said he never has endorsed a candidate during the primaries, The Hill reported. "I must be true to my instincts," he added.
"I don't live under any delusions here that people are going to make up their minds ... just because I happen to tell people who I'm for," Limbaugh said.
Like us on Facebook
Follow us on Twitter & Instagram