Ronald Vitiello nominated by Trump to run ICE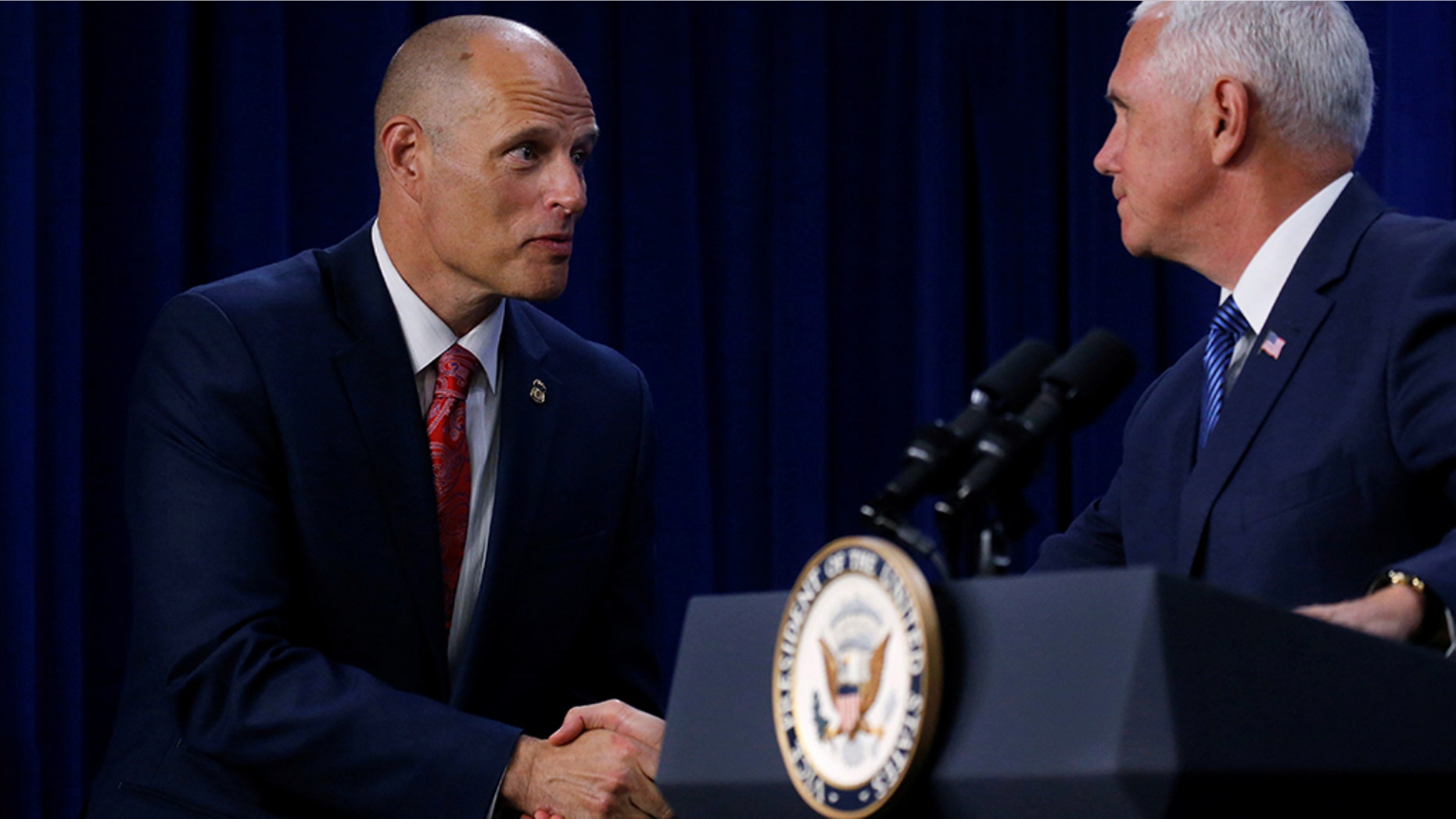 President Trump on Monday officially nominated Ronald Vitiello to lead Immigration and Customs Enforcement (ICE).
Vitiello has been acting director of the federal immigration agency since June 30, when it was announced he would serve as deputy director of ICE amid the departure of former acting director, Thomas Homan.
Vitiello previously served as the acting deputy commissioner of U.S. Customs and Border Protection.
"The men and women of ICE are among the most dedicated and honorable law enforcement professionals in the country," Vitiello said in a statement to Fox News following Monday's announcement.
"I am honored to lead them as they continue to carry out their sworn mission to faithfully enforce our nation's immigration and customs laws and protect the homeland," Vitiello added.
Vitiello started his career with the U.S. Border Patrol in 1985, where he worked along the southern border near Laredo, Texas, before going on to hold various leadership roles at the federal law enforcement agency in both Texas and Vermont.
ICE ARRESTS 37 IN MASS NEW JERSEY SWEEP, SLAMS LOCAL OFFICIALS FOR ASPIRING TO BE A 'SANCTUARY COUNTY'
In 2010, he was appointed by former President Barack Obama as deputy chief of the Border Patrol and served as acting chief of the agency from 2015 to 2016.
Homeland Security Secretary Kirstjen Nielsen said Monday that since he took on his ICE roles in June, Vitiello "has made clear his commitment" to the agency, and that his "leadership experience, combined with the unique perspective that comes from more than 30 years in law enforcement, makes him especially qualified to hold this important position."
Fox News' Andrew Reilly contributed to this report.