Romney Won't Win Nevada, Republican Advisor for Gov. Sandoval Says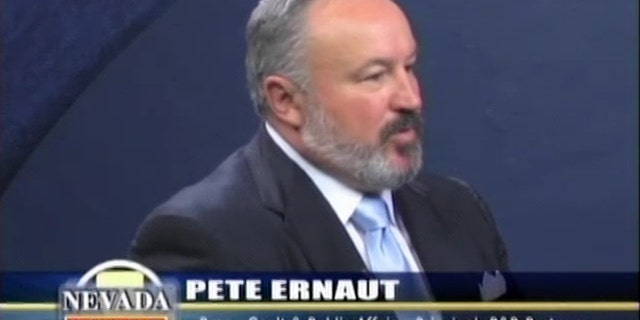 A top advisor for the first Latino governor of Nevada, Republican Brian Sandoval, is predicting presidential candidate Mitt Romney will lose the state this year.
"I think Obama will carry the state somewhere (between 1-3 percentage points), something like that," said Pete Ernaut, a GOP political adviser in an interview on "Nevada Newsmakers" regarding Republican Sen. Dean Heller.
Ernaut, a lobbyist and former Republican lawmaker, discussed the impact the national election could have on Nevada's U.S. senate race. Crediting the independent voter spirit in Nevada, he said split ticket voters will side with Democratic President Barack Obama and Republican Senator Dean Heller, but doesn't believe there is a scenario in which voters pick Romney and Democratic Rep. Shelley Berkley.
"I think if Governor Romney carries Nevada, without a doubt Heller will win the Senate race," Ernaut said in the "Nevada Newsmakers" interview. "I don't think there's a Romney-Berkley voting bloc, but there's clearly an Obama-Heller voting bloc...I actually made the prediction that I think their margin of victory will be similar."
Ernaut was one of two advisors who convinced Sandoval to run for governor, according to the Las Vegas Sun. Ernaut also conceded that the Romney camp is facing a tough path to victory electorally.
"The problem for Governor Romney is when you are staring at a map where you have to win Florida, Virginia, Wisconsin, Iowa, Ohio or ether Colorado and Nevada to win the race...certainly makes that path much more difficult," he said.
Nevada has six electoral votes and has voted Republican in five of the last eight elections. The state voted for President Obama in 2008.
The state's unemployment and foreclosure rate are both the highest in the nation, which complicates the picture for Obama who won the state by double digits in 08'. Nevada's unemployment rate in August was 12.1 percent, four percentage points higher than the national average at 8.1 percent.
Romney can also benefit from a sizable Mormon population in the state. But Democrats hold a demographic advantage with heavy concentrations of Latino voters, union workers (14 percent) and minorities, particularly filipinos, that tend to favor Obama.