Romney keeps focus on the economy as heartland bus tour hits Pennsylvania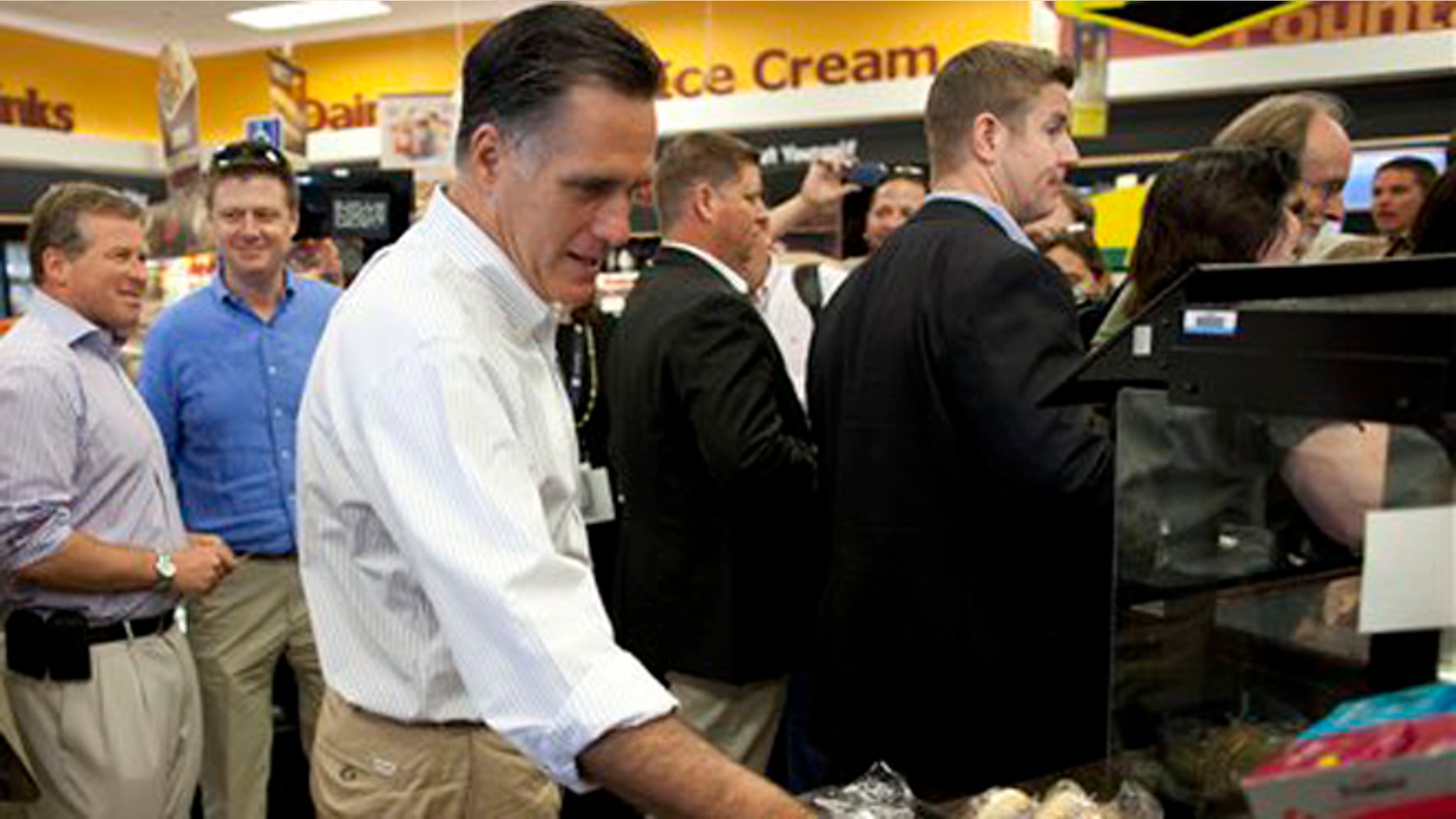 Mitt Romney rolled into Pennsylvania on Saturday looking to connect with middle-class voters by delivering a message that he is the best candidate in November to put average Americans back to work and restore the American Dream.
The GOP presidential candidate's arrival in Pennsylvania's conservative midsection marks the second leg of his six-state bus tour in which he intends to connect with undecided voters in battleground states – after having to respond Friday to President Obama's unexpected announcement that he will suspend deportation for hundreds of thousands of young, illegal immigrants.
Romney told a crowd at the Weatherly casting and machine company about a local guy who took out a second mortgage to start a business that now has about 110 employees.
"Let's put America back to work again with those kinds of dreams," he said. "I'm optimistic about the future."
Romney began his tour Friday in New Hampshire. And after making three scheduled stops in Pennsylvania, he will continue into battleground states Ohio, Wisconsin, Michigan and Iowa.
The candidate's second schedule stop in Pennsylvania, at a Agway convenience store in Quakertown, was moved to a nearby one because former Democratic Gov. Ed Rendell was holding a counter rally there.
"I was asked … why we're at this Wawa, instead of the other Wawa," Romney told a reporter. "I understand I had a surrogate over there already. So we decided to pick a different place. My surrogate is former Gov. Rendell, who said we could win Pennsylvania. I'm happy to hear that, so we're happy to be here and see some folks here."
The final scheduled stop in Pennsylvania will be an old iron furnace in Cornwall that's now a national historic landmark.
Romney was forced off message to respond to the president's announcement while in New Hampshire, saying an executive order makes reaching a long-term solution more difficult.
"If I'm elected president, we'll do our best to have the long-term solution," he said.
The response was softer than the one delivered when addressing the illegal immigration during the GOP primary campaign, in which he called the so-called DREAM Act a "handout" that if passed he would veto if elected president.
The bus tour – in which Romney plans to fly each night to the next state and ride from town to town during the day -- is his first traditional campaign.
Romney was joined in New Hampshire and Pennsylvania by former Minnesota Gov. Tim Pawlenty, and will be joined by Wisconsin Gov. Scott Walker when the tour reaches that state. Both are considered vice presidential candidates.
No Republican has won Pennsylvania since 1988. In 2008, Republican nominee John McCain won two of the counties Romney plans to visit.
The last time Romney was in Pennsylvania, he was campaigning with Sen. Marco Rubio, R-Fla., and saying he was "studying" the Cuban-American's ideas for legislation that would allow some illegal immigrants to stay in the country to work.
Romney faces pressure to appeal to the Hispanic voters who will be critical in battleground states like Nevada and Colorado, but he also risks alienating his conservative base if he abandons his previously tough stances.
Christopher Laible contributed to this report.