RNC opens with impassioned plea for Trump's immigration policies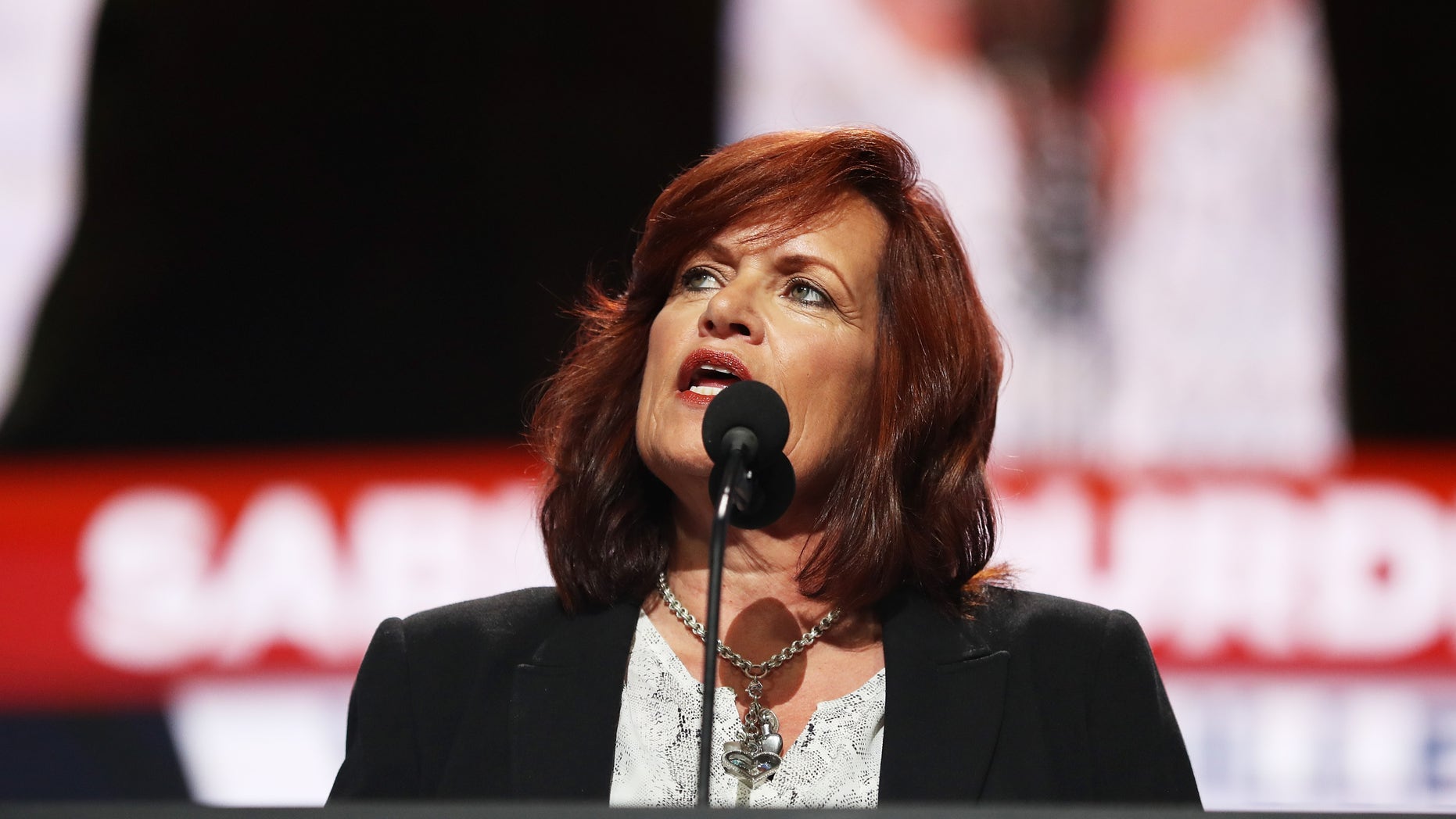 Cleveland – With "Make America Safe Again" the theme on the first night of the Republican National Convention, speakers focused on terrorism, the Obama administration's foreign policy, and the need for the kind of hard line on immigration championed by GOP presumptive nominee Donald Trump.
Speaking via satellite to the crowd inside the Quicken Loans Arena, the family of slain Border Patrol agent Brian Terry slammed the Obama administration for the botched gun-tracking operation "Fast and Furious" that allowed weapons to end up in the hands of Mexican drug cartels – one of which killed Terry.
"Two weapons recovered at the scene were traced to the Obama Administration's doomed 'Fast and Furious' gun-tracking operation," his brother, Kent Terry, said. "No one was ever held accountable for its failure."
His sister, Kerry Terry-Willis added: "The best way to honor him is to honor his fellow Border Patrol officers. They need the personnel and equipment required to keep our borders secure."
The Terry family said they favor Trump for president because he is the only candidate in either party who will provide Border Patrol agents with the funding and support to do their jobs.
"President Trump will make America's borders secure again," Kent Terry said.
Trump has made cracking down on undocumented immigrants and beefing up border security a major part of his presidential campaign. He has proposed deporting 11 million undocumented immigrants living in the U.S. and building a massive wall along the country's southern border with Mexico.
Delegates also heard from family members of people killed by undocumented immigrants.
"My son's life was taken by an illegal alien," said Mary Mendoza, whose son Brandon, a police officer in Arizona, was killed by undocumented immigrant who was driving while intoxicated. "It's time we have an administration that cares more about Americans than illegals."
She added: "A vote for Hillary [Clinton] puts all of our lives at risk. It's time for Donald Trump."
Sabine Durden, whose son Dominic was also killed in a car accident caused by an undocumented immigrant from Guatemala, expressed support for Trump's immigration positions.
"I have been talking about illegal immigration since 2012, and no one listened until Donald Trump," she said. "Donald Trump is not only my hero he is my life saver."
Trump has held up crimes by undocumented immigrants as an example of the dangers of a large population that lives in the shadows, and whose criminal histories are unknown. Some immigrant killers committed their crimes after illegally re-entering the U.S. after being deported.
Advocates of more lenient immigration policies criticized the convention's spotlight on foreign-born criminals as shameless fearmongering.
Sen. Robert Menendez, the New Jersey Democrat who was part of the bipartisan "Gang of Eight" who drafted a comprehensive immigration reform measure in 2013 that passed in the Senate but stalled in the House, called the effort to focus on criminal immigrants a sign that the GOP has little intention of softening its approach to Latinos.
"The Republican Party after the last presidential election went through this soul-searching, and did an official report, where they said they needed to reach out to minorities, and especially the Hispanic community," Menendez said in a telephone interview. "Instead of building a bridge to the Hispanic community, Donald Trump and the Republican Party have built a wall."
The hard line against immigrants, Menendez said, "is amazing when you think of the enormous contributions immigrants have made to the country."
"While there may be, as in everything, a few individuals who have committed a crime, and we are all for deporting immigrants who have committed crimes, that doesn't speak to the many immigrants who are just trying to achieve the American Dream."
Sheridan Aguirre, a 22-year-old undocumented immigrant from Mexico who has lived in the United States since the age of 1, is in Cleveland with other young activists to protest against Trump's calls for dealing strictly with people without proper documents.
"We of course have sympathy for the lives that are lost, these stories are tragic," Aguirre said of the families featured in the convention. Aguirre currently is spared deportation through 2012's Deferred Action for Childhood Arrivals (DACA)
"But when those are used to justify the apprehension and detention of the undocumented community, that is unjust," said Aguirre, a spokesman for the group United We Dream and a graduate of the University of Texas-Austin.
"We want to put an end to deportations and the fear that Donald Trump and the Republican Party are creating. We're just saying 'Enough is enough.'"