Rick Gates charged in Mueller's Russia probe: Who is he?
Rick Gates, a business associate of President Trump's former campaign chairman Paul Manafort, pleaded guilty Friday to federal conspiracy and false-statement charges stemming from Special Counsel Robert Mueller's investigation into Russian meddling in the 2016 election.
Like Manafort, Gates was hit with new charges on Feb. 22 that included allegations of tax evasion and bank fraud. Gates, 45, and Manafort, 68, were initially indicted in October, with the accusation of a multimillion-dollar money-laundering conspiracy tied to lobbying work for a Russia-friendly Ukrainian political party.
But because of Gates' guilty plea agreement, Mueller has moved to drop the 22 tax and bank fraud charges against him.
Here's a look at who Gates is and how he is tied to Trump and the Russia investigation.
Who is Rick Gates?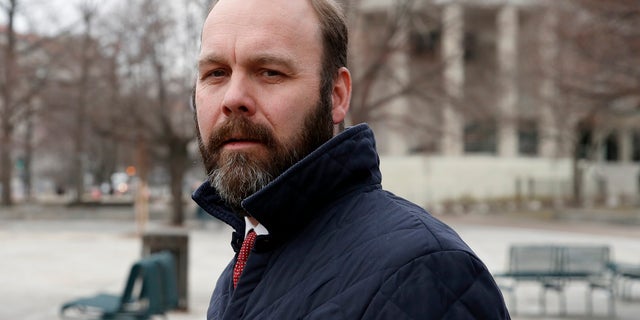 A reported protégé of Manafort's, Gates, too, worked for the Trump campaign – and outlasted Manafort. Like Manafort, Gates helped wrangle delegates at the high-stakes 2016 Republican National Convention.
The onetime deputy campaign manager also helped start the nonprofit America First Policies (AFP), created to advance the White House's agenda. But Gates eventually left the group, reportedly due to his ties to Manafort.
Erin Montgomery, a spokesperson for AFP, distanced the nonprofit from Gates.
"We believe it is important to clarify that Rick Gates' association with America First Policies was informal and limited, and, as noted in press reports, ended around March of this year," Montgomery told Fox News.
But even after leaving the nonprofit, Gates still visited the White House multiple times, the Daily Beast reported. The publication alleged that Gates is disliked by Trump.
How is he connected to the Russia investigation?
During Manafort's work with Ukraine, Gates would fly to Moscow to take meetings with Russian billionaire Oleg Deripaska, The New York Times reported. And Gates' name has appeared on documents linked to companies that Manafort's firm has set up to receive payments in Eastern Europe, according to the newspaper.
"Everything was done legally and with the approval of our lawyers," Gates has told The Times. "Nothing to my knowledge was ever done inappropriately."
Gates was also named alongside Manafort in a 2011 Ukrainian racketeering lawsuit.
What has he been charged with?
A 32-count indictment, unrelated to allegations of misconduct during the Trump campaign, returned by a federal grand jury in February alleged that Gates and Manafort doctored financial documents, lied to tax preparers and defrauded banks – using money they cycled through offshore accounts to spend lavishly, including on real estate, interior decorating and other luxury goods.
Specifically, Gates was accused of 11 counts related to filing false income tax returns and three counts of failure to report foreign bank and financial accounts. Along with Manafort, he was accused of nine counts of bank fraud and conspiracy to commit bank fraud.
The indictment alleged Gates and Manafort fraudulently obtained more than $20 million from financial institutions in loans after their Ukrainian work subsided. The indictment also increased the amount of money Manafort, with the help of Gates, is accused of laundering to $30 million.
Gates pleaded guilty to the charges on Feb. 23.
After Gates' plea, Mueller moved to drop the 22 bank and tax fraud charges against him. The decision to drop the more expansive charges against Gates could suggest that the former Trump campaign official is cooperating and providing good information to Mueller's team.
"Notwithstanding that Rick Gates pled today, I continue to maintain my innocence," Manafort responded to Gates' guilty plea in a statement. "I had hoped and expected my business colleague would have had the strength to continue the battle to prove our innocence. For reasons yet to surface he chose to do otherwise."
Gates has struggled with his lawyers. His initial representation withdrew after acknowledging "irreconcilable differences" with their client.
Fox News' Jodie Curtis, Sam Chamberlain, Jake Gibson, James Rosen and Brooke Singman contributed to this report. The Associated Press also contributed to this report.