Republicans see opening in blue Minnesota, after Franken scandal and Trump inroads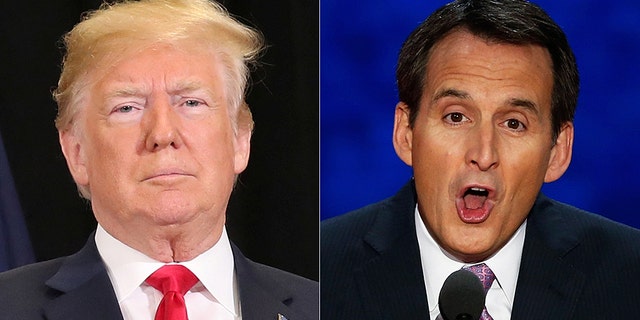 NEWYou can now listen to Fox News articles!
A combination of changing political views and Democratic turmoil has Republicans seeing red in the once-liberal stronghold of Minnesota, where a tossup governor's race has given the party hope and could serve as a bellwether for future elections.
"In 2018, we want to turn Minnesota red and in 2020 deliver Minnesota's 10 electoral votes for President Trump for the first time since the state voted for Nixon [in 1972]," Minnesota Republican Party Chairwoman Jennifer Carnahan told Fox News. "The election in November will be a tipping point for our state for possibly many decades."
Despite the state's solid-blue record in past presidential elections, Hillary Clinton narrowly won Minnesota over President Trump by just 1.5 percentage points in 2016. Republicans now control both chambers of the state legislature. And the Democratic Farmer Labor Party—as it's known in Minnesota—suffered a hit to the brand after Al Franken resigned from the Senate amid accusations of sexual harassment. The resignation also left voters to decide two U.S. Senate races this year, in additional to the likely competitive gubernatorial contest.
Two-term Democratic Gov. Mark Dayton's decision not to seek re-election touched off this year's battle for the state's highest office.
SENATE RACE RATINGS AND FULL MIDTERM COVERAGE
The marquee name on the Republican side of the race is former two-term Gov. Tim Pawlenty, who is walloping his GOP primary rivals in fundraising, while U.S. Rep. Tim Walz is the leading Democratic candidate.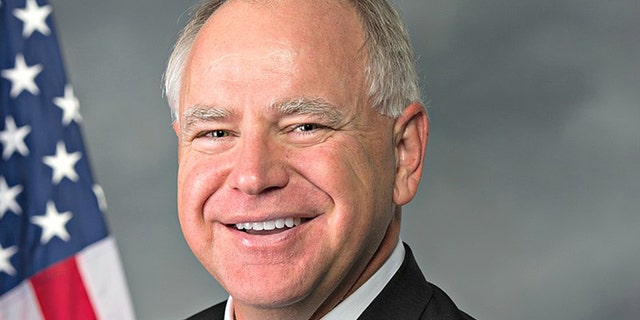 The Cook Political Report, Sabato's Crystal Ball and Fox News Power Rankings rank the governor's race a tossup. Inside Elections still classifies it as leaning Democrat.
In the primaries, Pawlenty's chief opponent is Hennepin County Commissioner Jeff Johnson, the 2014 Republican candidate for governor. Meanwhile, progressive state Auditor Rebecca Otto and state Rep. Erin Murphy are challenging Walz for the Democratic nomination.
National campaign arms seem to anticipate the nominees. The Democratic Governors Association already is targeting Pawlenty for his past lobbying ties. The Republican Governors Association has focused on Walz for a recent comment he made on rural Minnesota being "mostly rocks and cows that are in that red area."
The Democratic National Committee announced in May it would give a $100,000 grant to the Minnesota Democratic Farmer Labor party for outreach to rural voters. This came after a Buzzfeed report asserted Minnesota Democrats are "becoming a party made up solely of the Twin Cities and upscale suburbs."
While the runaway winner in fundraising, Pawlenty opted to forgo seeking his party's endorsement at the June state Republican convention, heading straight into the Aug. 14 primary.
Skipping the convention is a sign Pawlenty has trouble with the modern GOP, said David Turner, spokesman for the Democratic Governors Association, who compared the Minnesota contest to the 2017 Virginia governor's race—which was expected to be close but turned into a big victory for centrist Democrat Ralph Northam over moderate Republican Ed Gillespie.
"What we've seen in 2017 and 2018 is a high level of enthusiasm among Democratic voters," Turner told Fox News. "Pawlenty is eerily similar to Ed Gillespie in Virginia. Both had harshly criticized President Trump in the past and lobbied for Wall Street. Now, Pawlenty is coming back to Minnesota and—like Gillespie—doesn't know how to deal with the current Trump Republican party."
Carnahan, though, said the Franken resignation represented "chaos and discord" for Democrats.
Still, the special election for Franken's former seat and Democratic Sen. Amy Klobuchar's race are ranked solid Democrat.
After Franken resigned, Dayton named his Lt. Gov. Tina Smith to the seat. Former George W. Bush administration chief ethics counsel turned-Trump critic Richard Painter later jumped into the Democratic Senate primary against Smith. On the Republican side, state Sen. Karin Housley is running, as is real estate developer Jerry Trooien.
Meanwhile, Republican state Rep. Jim Newberger appears to be the leading opponent against Klobuchar.
But Republicans see evidence of a politically shifting demographic in both the gubernatorial and 2016 presidential races – a trend that could favor them in future elections.
Minnesota was the lone state that favorite son Walter Mondale narrowly won in President Ronald Reagan's 49-state landslide in 1984. Presidential contests, though, can be won and lost in the Midwest battleground states. While Trump lost Minnesota, he flipped Ohio, Michigan, Iowa and Wisconsin -- four Midwestern states then-President Barack Obama twice carried.
"Republican victories in Minnesota would drive a stake through the Democratic Party at all levels," Carnahan continued. "They will have lost the entire upper Midwest."
The 2018 race in Minnesota also impacts who controls the state legislature for the next decade, and the congressional delegation. The House and Senate are responsible for drawing up redistricting maps after the 2020 Census, and the governor will sign or veto. Last time this happened, in 2011, partisan clashes led to a court battle over legislative maps. But, if the same party holds the governorship and the legislature, the process would be streamlined. That's why the National Democratic Redistricting Commission is targeting the state.
Fred Lucas is the White House correspondent for The Daily Signal. Follow him on Twitter @FredLucasWH.