Republicans Accuse Dem Leaders of Silence in Face of 'Anti-Semitic' Tone Occupying Protest Movement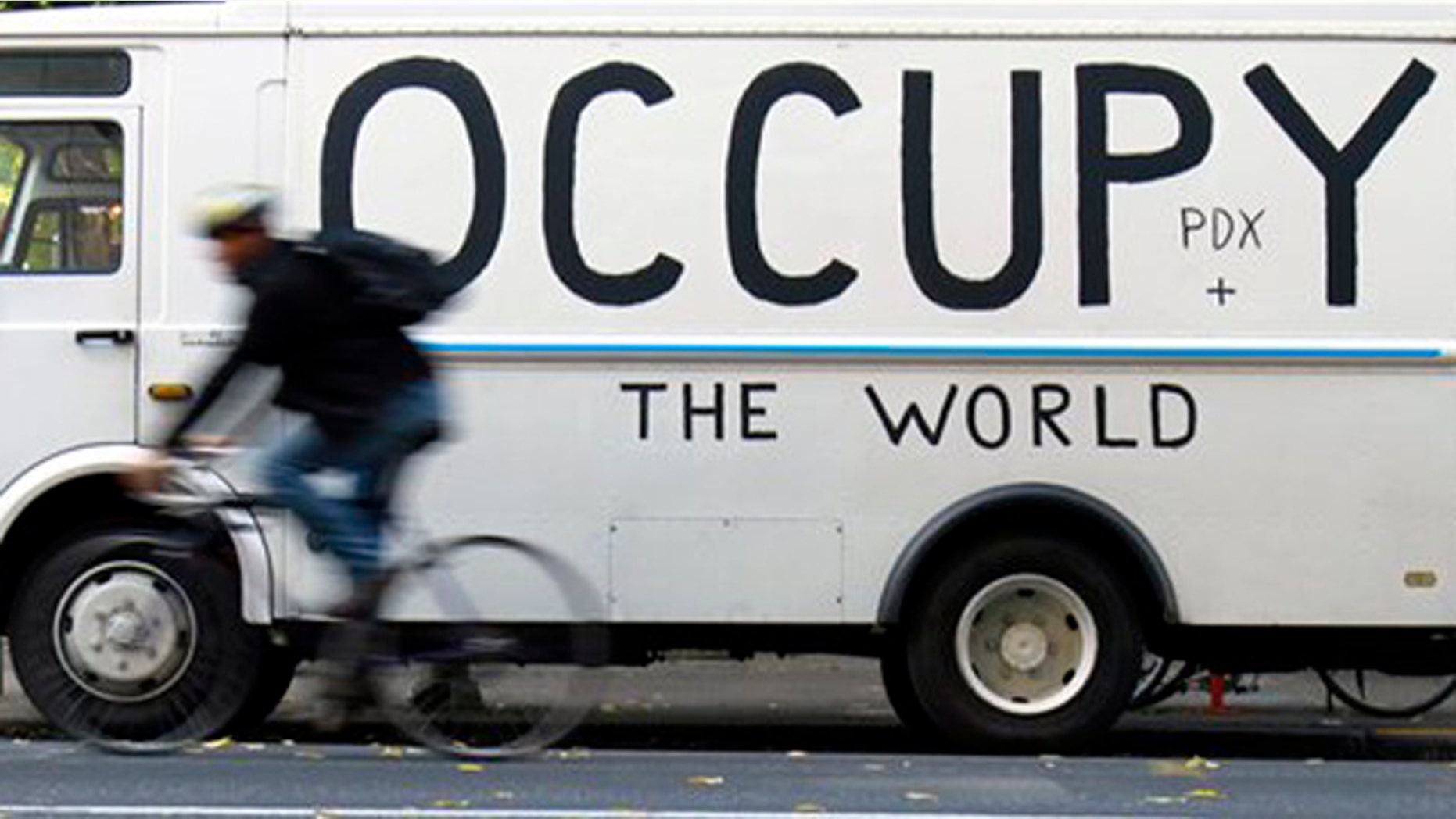 The Republican National Committee is accusing Democratic leaders who have touted the Occupy Wall Street movement of staying "silent" in the face of an emerging "anti-Semitic" element on the streets.
In a memo sent out Wednesday, RNC Communications Director Sean Spicer said top Democrats have ignored the "extreme" comments coming from some protesters. He referenced videos in which protesters used slogans like "Jews control Wall Street," described Israel as a "criminal pariah state" and said Jews "need to be run out of this country."
Most protesters are centering their message on corporate greed and other topics, but the unsavory YouTube-captured comments on Jews provide a ripe opportunity on the GOP side for payback -- after Democrats routinely made sweeping remarks about the nature of the Tea Party whenever a racist or bigoted act was captured on tape.
"Where's the outrage?" Spicer said in the memo. "While protestors are seen spewing hate against Jewish Americans, President Obama, Nancy Pelosi, and (Democratic National Committee)  Chairwoman Debbie Wasserman Schultz have declared their support for the demonstrations. Democratic Congressional Campaign Committee Chair Steve Israel even circulated a petition saying he's 'standing with' Occupy Wall Street."
Making a what's-good-for-the-goose argument, Spicer noted all the flak Republicans caught over Tea Party protests.
"Democrats were quick to single out any instances of perceived extremism among Tea Party supporters, but with Occupy Wall Street, they turn a blind eye," he said. "President Obama claimed last weekend that Martin Luther King would support the demonstrations. But surely Dr. King would have called out these ugly displays of bigotry."
Several instances of anti-Semitic statements among Occupy protesters have been documented on tape. One group called the Emergency Committee for Israel circulated a web video showed several protest scenes. At one, a man could be heard shouting, "Jews control Wall Street."
A sign in one of the scenes said "Wall Street Jews" and "Jewish billionaires." Another video purportedly from a Chicago demonstration showed a speaker saying: "Israel is beginning to be seen as the criminal pariah state that it is."
The Los Angeles school district also has severed ties with a substitute teacher who was captured on video saying: "I think that the Zionist Jews who are running these big banks and our Federal Reserve, which is not run by the federal government, they need to be run out of this country."
In a statement, school district Superintendent John Deasy stressed that those remarks, which he condemned, represented her "private opinions."
The Anti-Defamation League on Monday called on supporters of the movement to condemn the signs and comments that appeared at some rallies.
"While we believe that these expressions are not representative of the larger views of the OWS movement, it is still critical for organizers, participants and supporters of these rallies to condemn such bigoted statements clearly and forcefully," ADL Director Abraham Foxman said in a statement.
He warned that "economic downturns can embolden anti-Semites to spread malicious conspiracy theories and promote stereotypes about Jews and money. As a consequence, these statements must not be left unchallenged."
Democratic strategist Joe Trippi said it appears the Occupy Wall Street movement is grappling with a "few bad characters," just as the Tea Party did.
"It's wrong," he said of their statements. But he disputed any suggestion that even a strong minority of the movement has an anti-Semitic message.
"I just don't buy that," he said.
DCCC spokesman Jesse Ferguson said in an email that Democrats are "not going to listen to lectures on anti-Semitism from the same Republicans who continue to stand behind one of their biggest donors, the Koch Brothers, doing business with the Iranian regime that threatens Israel's very existence."
"Republicans are casually throwing around discredited accusations of anti-Semitism against top Jewish leaders in an attempt to distract from the fact that hundreds of thousands of Americans are rightfully angry about Republican economic policies that led to lower home values and incomes, fewer jobs and weaker retirement savings," he said.
The DCCC had earlier put up an online petition urging members to "stand with" the movement. Other Democratic groups and leaders have voiced support for Occupy Wall Street in recent weeks.
In an interview with ABC News, Obama reiterated that he understands the "frustrations that are being expressed" and likened the group to the Tea Party.
"I think people feel separated from their government, that the institutions aren't looking out for them," Obama said.