Report: Panetta Says Pentagon to Offer Cuts of Up to $260 Billion in 5-Year Budget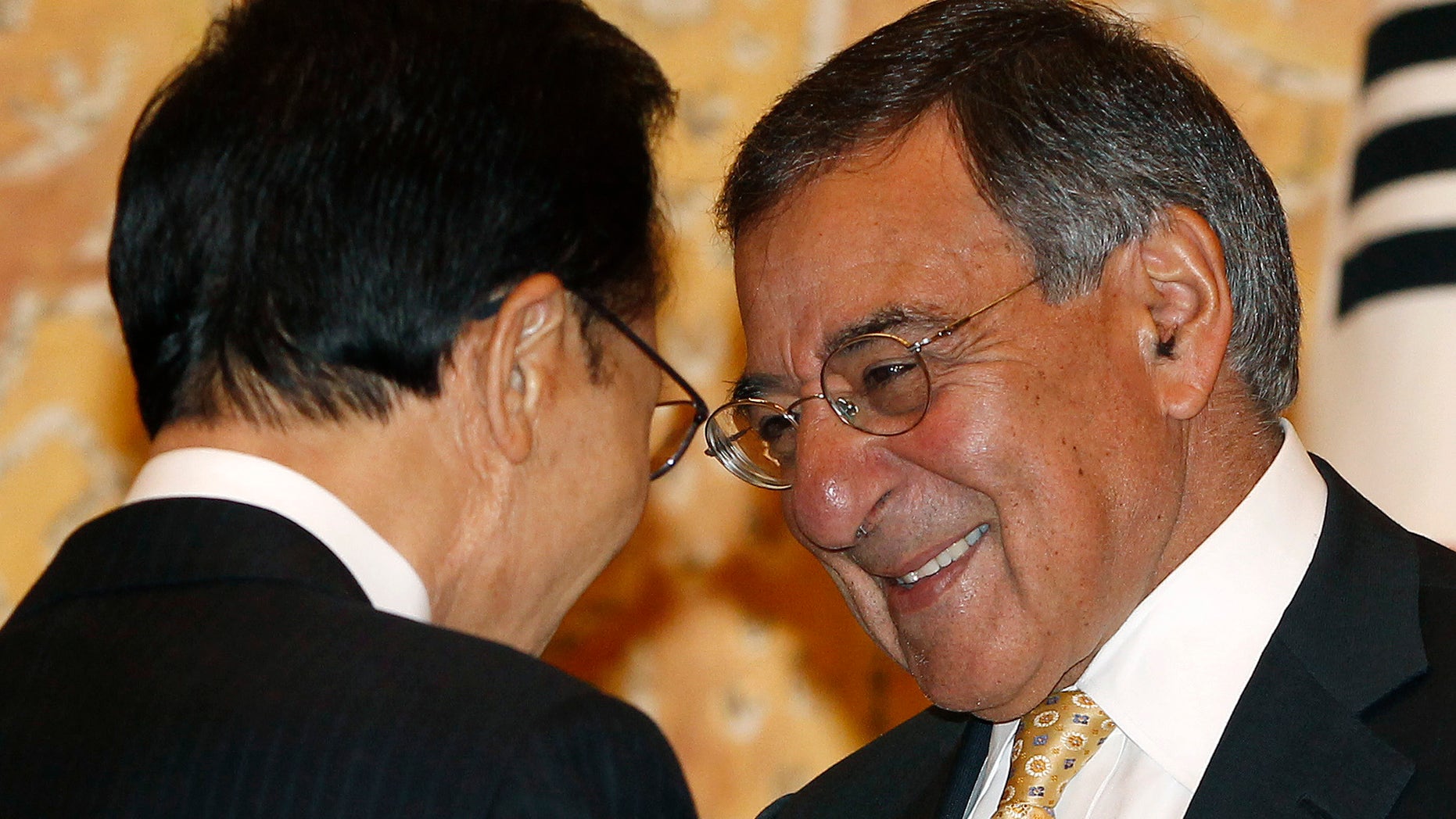 Defense Secretary Leon Panetta reportedly said Thursday that the Pentagon will slash up to $260 billion in spending in its five-year budget that will be released to Congress in February.
The cuts stem from the deficit-reduction deal President Obama struck with Congress in August to reduce the defense budget by as much as $450 billion over the next decade.
According to Reuters, Panetta indicated in his comments made during a trip to South Korea that the Pentagon wouldn't shy away from making aggressive cuts in the first five years of that window.
"It would involve a five-year budget, which is normally what we would present," Panetta reportedly said. "But that would represent probably somewhere around $250- or $260 billion of the $450 billion that we're required to reduce."
Panetta has said that the $450 billion in cuts won't jeopardize national security, but he warned U.S. lawmakers earlier this month that any more than that would. He added that the level of cuts required will hit lawmakers' pet projects as well as weapons systems, which are made in U.S. manufacturing plants that provide jobs.
"To accomplish this will require that we navigate through some very perilous political waters. There are serious dangers ahead and very little margin for error," he said in a speech at the Woodrow Wilson International Center for Scholars, a nonpartisan think tank.
"In this fiscal environment, every program, every contract, every facility will be scrutinized for savings -- savings that won't reduce readiness or our ability to perform essential missions."
The deficit-reduction deal struck over the summer led to the formation of a congressional Super Committee to find $1.2 trillion in savings over the next decade. If the 12-member panel fails to reach a deal by Thanksgiving or Congress rejects it, $1.2 trillion in automatic cuts will be triggered across the board, with half hitting defense.