Rep. Kevin Cramer wins GOP endorsement to seek North Dakota Senate seat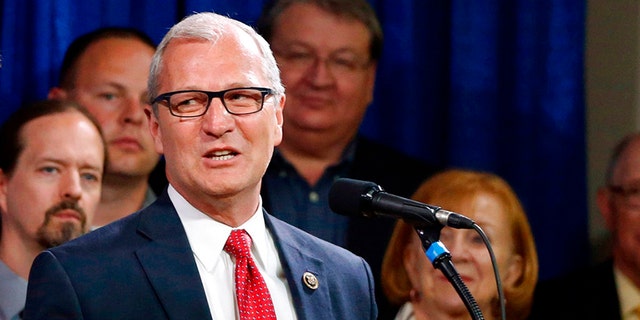 North Dakota GOP Rep. Kevin Cramer on Saturday won his state party's endorsement in the Republicans' bid to unseat Democratic Sen. Heidi Heitkamp -- in what is expected to be this year's toughest Senate race.
Delegates at the GOP state convention voted for him unanimously, the Grand Forks Herald reported.
The race -- which the nonpartisan Cook Political Report lists as a "tossup" -- is just one of several in 2018 that will help decide whether Republicans keep their slim Senate majority, which is now 51-to-49.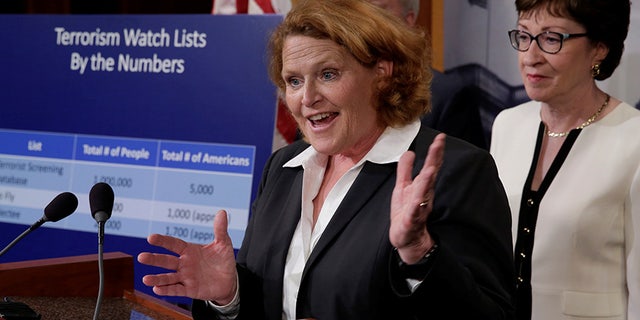 Cramer, a three-term House member, said he initially had no desire for the Senate seat, opting instead to remain in the House where he's comfortably won reelection. But Cramer said he changed his mind because the party thought he was the only candidate who could defeat Heitkamp -- and because President Trump personally encouraged him three times to run for the seat, including twice after he said he wouldn't.
Cramer is a strong supporter of the Trump agenda, in one of the country's most conservative states. Trump's tax cuts and tough stance on illegal immigration likely will help Cramer. However, Trump's tariff showdown with China could hurt GOP candidates in states like North Dakota, where local economies rely on agricultural exports. However, political analysts increasingly have argued that predicting how significantly any situation would affect voters six months away, on Election Day, is nearly impossible.
Thirty-five seats are up for reelection in the 2018 midterms -- with Democrats at a disadvantage in having to defend 26 -- including two held by Independents.
Their biggest challenge likely will be defending seats that Trump won in 2016 by double digits -- including North Dakota and Missouri, where Democratic Sen. Claire McCaskill is facing a tough challenge from the state's GOP Attorney General Josh Hawley, with most polls showing the race a tossup.
West Virginia Democratic Sen. Joe Manchin is also facing reelection in a state Trump won with about 69 percent of the vote.
On of the Democrats' best opportunities to win a seat could be in Arizona, where GOP Sen. Jeff Flake is not seeking reelection. Democratic Rep. Kyrsten Sinema likely will face the winner of a tough GOP primary that features GOP Rep. Martha McSally, former state Sen. Kelli Ward and former Maricopa County Sheriff Joe Arpaio.
The Cook report also lists that race as a tossup.
Cramer recently said beating Heitkamp wouldn't be easy and he expected each campaign to spend about $10 million -- not including outside money -- to win it.
"We are a long way from the election," he said. "North Dakotans have a role in shaping the agenda for the country -- and this enthusiasm and momentum has to be sustained."
The Associated Press contributed to this report.