Rep. Chaffetz to take leave of absence to recover from foot surgery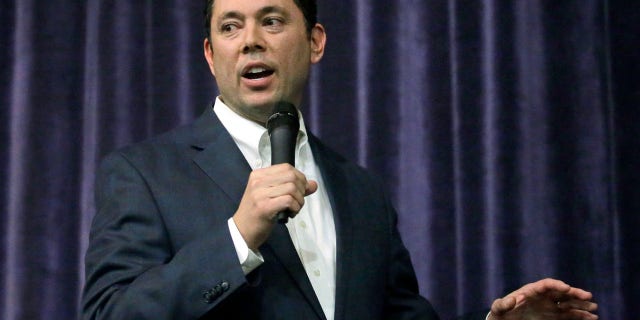 NEWYou can now listen to Fox News articles!
WASHINGTON – Republican Rep. Jason Chaffetz of Utah says he needs immediate foot surgery and will be out of Washington for three to four weeks, missing a key vote on a spending bill to keep the government open.
Chaffetz, who chairs the House Oversight Committee, surprised the political world last week by announcing he will not seek re-election. He said in an Instagram post Wednesday he needs surgery to remove screws and pins from a foot he shattered 12 years ago. Chaffetz posted X-ray images showing the 14 screws and a metal plate in his foot. He said he injured his foot during a fall from a ladder at his home.
He said he was "sorry to miss the important work we are doing in Washington ... but medical emergencies are never convenient."
Chaffetz, 50, has not announced his future plans, although he says he's considering private sector jobs. He is a possible candidate for Utah governor in 2020.