Record number of Latinos eligible to vote; how many show up is another question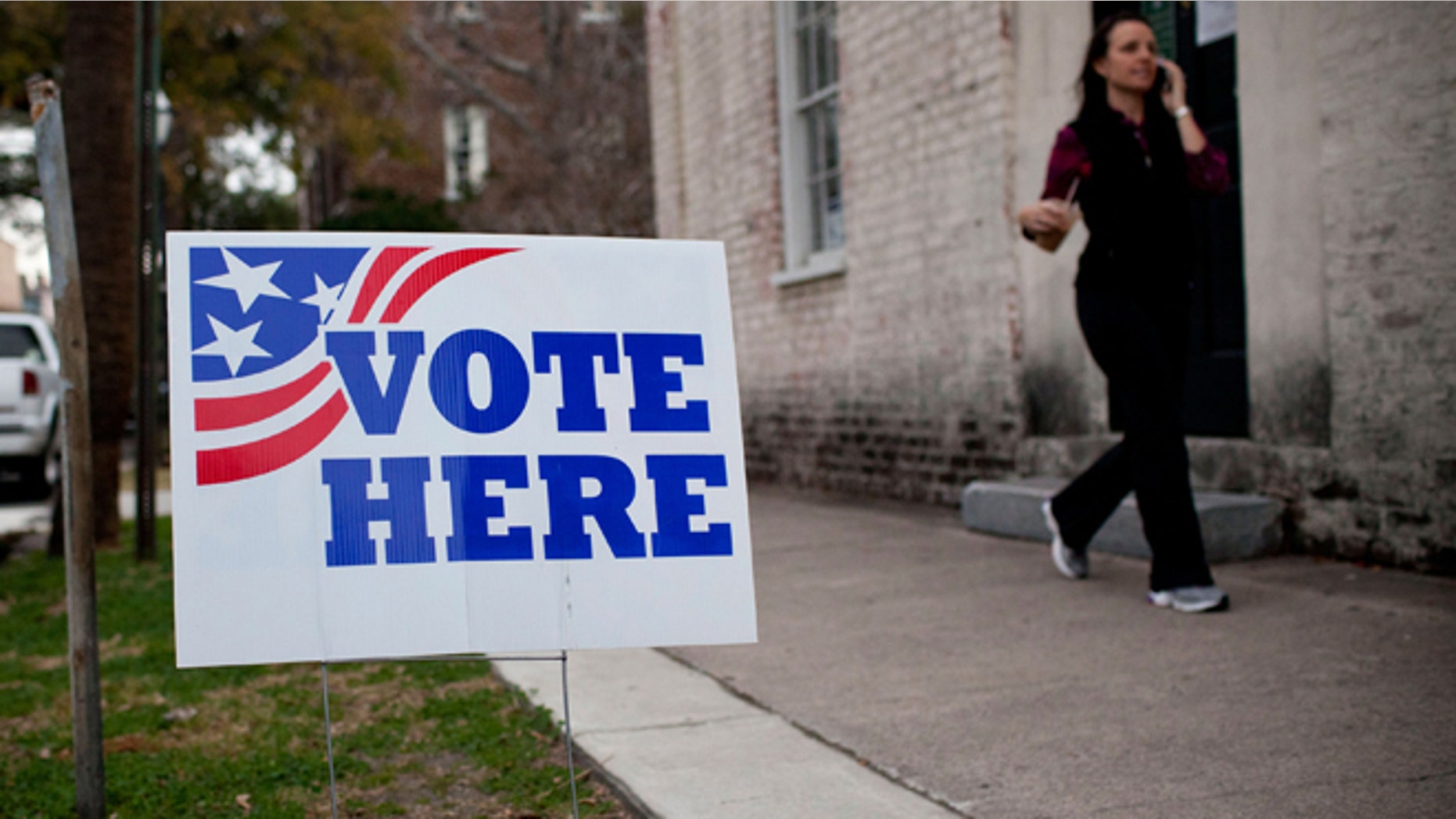 Speaking to a group of Latino voters earlier this month in Oregon on behalf of Democratic presidential candidate Hillary Clinton, former Los Angeles Mayor Antonio Villaraigosa put presumptive Republican presidential nominee Donald Trump's rise to head of the GOP and his anti-immigrant rhetoric in stark terms.
"Trump speaks this way because he can," he said, according to the Los Angeles. "He speaks this way because there are no consequences when we vote in the numbers that we do."
Villaraigosa added: "People like him won't talk that way, won't single out broad swaths of America the way he does, if he thought they would vote."
The former L.A. mayor's words speak to concerns on both sides of the political divide that despite their surging numbers, Latinos fail to show up on Election Day.
Of the eligible 24 million eligible Latino voters in 2012, less than half (48 percent) showed up to vote – a figure that has remained relatively unchanged over the last four presidential elections and on par with how non-Hispanic whites voted in the 2010 midterm elections.
In 2016, there is a record 27 million eligible Latino voters, but how many of those will register and vote in November is still very speculative.
"It's anemic despite the fact that we're 17 percent of the population," Jose Fernandez, a lawyer and former assistant Secretary of State for Economic, Energy and Business Affairs. "We have not voted as much as we should have."
A Fox News Latino poll released on last Friday showed 10 percent of Hispanics were not interested in the 2016 presidential election. About 33 percent said they were "extremely interested" and 35 percent said they were "very interested" in the presidential race.
About 7 percent said they wouldn't vote if there was a Trump vs. Clinton matchup today and 6 percent said they wouldn't vote if they had to vote for Trump vs. Democratic candidate Bernie Sanders. Results based on the full Latino oversample have a margin of sampling error of plus or minus 3.5 percentage points.
CLICK HERE TO READ THE POLL RESULTS 
It's not apathy, however, that is keeping Latinos from the voting booth. Some Latinos feel puzzled by the U.S. electoral system and stay home because of their confusion. Experts also say that also has impacted voter turnout is that Latinos have felt isolated or ignored by both political parties – taken for granted by the Democrats and virtually shunned by the Republicans.
"Latinos have not seen the get out the vote effort that other minority groups have and they aren't' seeing the presidential candidates and getting their attention," Mark Hugo Lopez, the director of Hispanic research at Pew Research Center, told FNL. "Many Hispanics just don't hear from the candidates or they'll only hear from one."
But that seems to be changing.
With the heightened emphasis on the Latino vote this election season, outreach to the community has expanded in 2016 with candidates in both parties making concerted efforts to win Latinos in states like Nevada and California. Groups like the libertarian Libre Initiative and the Democratic-leaning Latino Victory Project have also taken it upon themselves to register Latino voters as well.
While it is only anecdotal, many say in they have noticed an uptick this year of Latinos registering to vote to combat Donald Trump, following the boisterous businessman's harsh words when it comes to immigration and Mexicans. Figures collected by the California firm Political Data found that by April the number of Hispanics nationwide registering was up 98 percent since January.
It is unclear if the apparent uptick in Latino registered voters would help Trump or hurt him.
The Fox News Latino poll found that Trump has a 23 percent to 74 percent favorable/unfavorable rating among Hispanics compared to his main Democratic rival Clinton, whose favorable/unfavorable numbers are 56 percent to 41 percent.
The poll was conducted under the joint direction of Anderson Robbins Research (D) and Shaw & Company Research (R).  The poll was conducted by telephone with live interviewers May 14-17, 2016, among a random sample of 886 Latino registered voters as an oversample to a national survey of 1,021 registered voters.
This Latino sample is made up of 76 interviews conducted as part of the base national sample and 810 additional interviews from a Latino voter list developed from previously conducted national random digit dial surveys
But experts advise caution when reading poll numbers this early in the election cycle.
"Maybe Trump will stimulate a higher Hispanic turnout, and if so, it won't be good news for Trump," Larry Sabato, the director of the University of Virginia's Center for Politics. "But it's May, and the elements of an election can look very different by November."
What is certain, however, is that there will be a record number of Latinos eligible to vote come the fall and that they could play a crucial role in deciding who the country's 45th president will be.
"We're seeing record numbers like in 2012," Lopez said, "but what we don't know is how many of them will actually vote."