Recharged after election, GOP leaders warn President Obama not to act unilaterally on immigration reform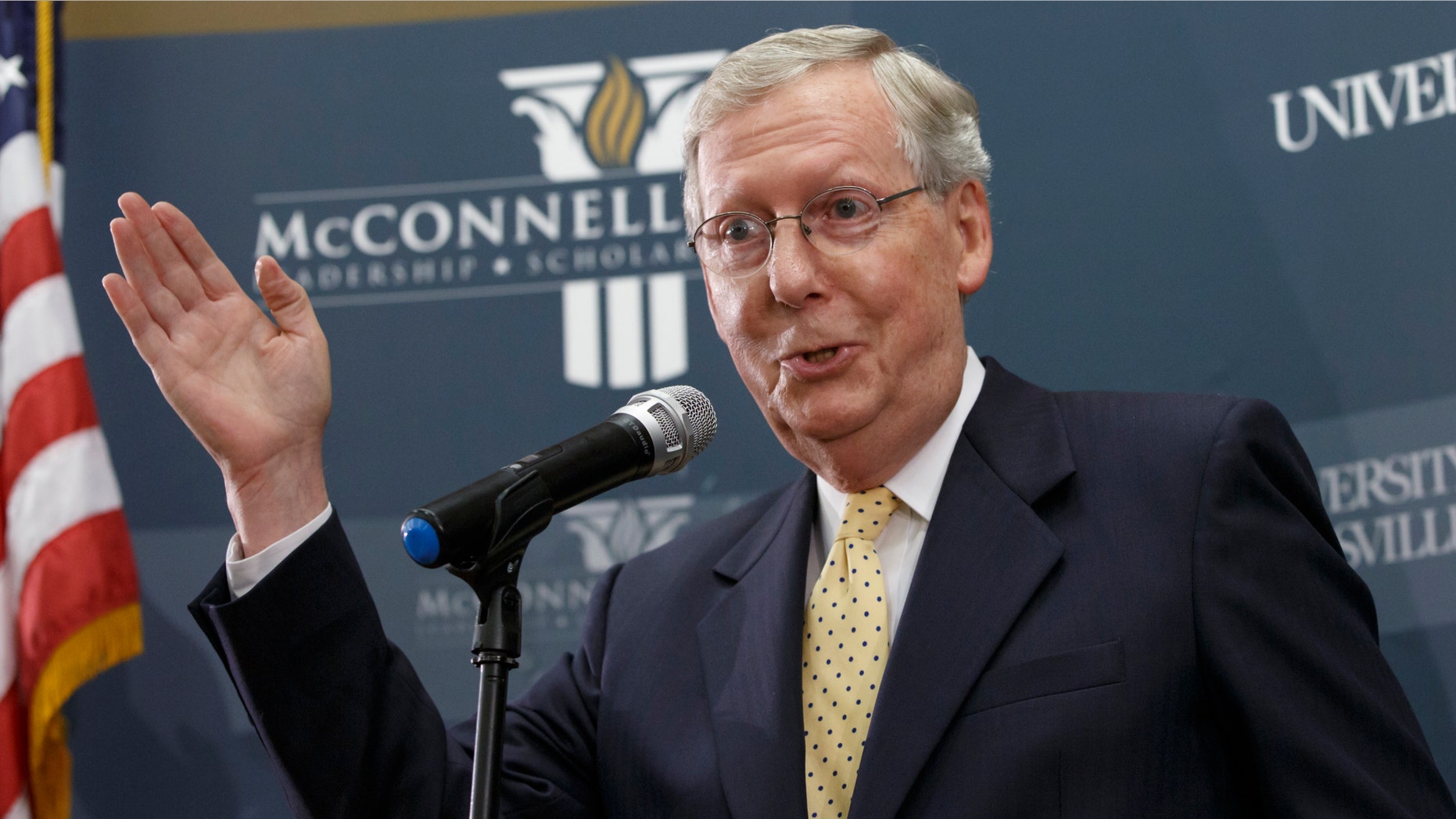 Fresh off a midterm victory that gave them back control of the Senate, Republicans are warning President Obama not to act on his vow to modify unilaterally aspects of immigration policy.
Republican Sen. Mitch McConnell, in line to be the next majority leader, says it would be a "mistake" for Obama to take unilateral action on immigration.
At the same time, U.S. Sen. Ted Cruz, a Texas Republican, authored a letter to outgoing Senate Majority Leader Harry Reid, a Nevada Democrat, warning that he and other Republicans will fight efforts by Obama to move forward with executive action on immigration reform.
But Obama, feeling pressure from increasingly frustrated Latinos and advocates of more lenient immigration policies, said on Wednesday that he is standing by his pledge to act on his own to reduce deportations and improve border security by the end of the year. Obama says he will take his own steps despite election results that gave Republicans control of Congress.
He says he prefers congressional action but that he has shown patience and has tried to work in a bipartisan fashion.
Obama says if Congress acts, his executive actions will go away. Republicans say any action will poison relations with the White House.
Obama angered Latinos and immigration advocacy groups earlier this year when he delayed any executive action until after the election. Any action Obama takes will likely reduce the number of deportations and grant work permits to millions of immigrants illegally in the United States.
McConnell says he spoke with  Obama on Wednesday and says he looks forward to finding areas where Republicans and Democrats can agree, specifically citing trade agreements and rewriting the tax code. But he says any executive action that Obama might take to address the nation's immigration system would only antagonize Republicans.
Speaking to reporters in his native Kentucky, McConnell says the new Republican majority in the Senate wants to take action on immigration.
But Republicans have their own intense internal divisions over how to overhaul immigration, with more conservative members wanting to focus on enforcement and restricting immigration and firmly opposing any path to legal status for undocumented immigrants, and more moderate members saying that any reform must also offer relief to at least some of the estimated 12 million people living here illegally.
Republicans captured control of the Senate from Democrats in Tuesday's elections and expanded their majority in the House.
Cruz, whose letter was signed by several senators, including Jeff Sessions of Alabama, Pat Roberts of Kansas and David Vitter of Louisiana, said any executive action by Obama would be tantamount to lawlessness and rewarding lawbreakers.
"The Supreme Court has recognized that 'over no conceivable subject is the power of Congress more complete' than its power over immigration," the letter said. "Therefore, President Obama will be exercising powers properly belonging to Congress if he makes good on his threat. This will create a constitutional crisis that demands action by Congress to restore the separation of powers."
"Should you decline to defend the Senate and the Constitution from executive overreach," Cruz's letter to Reid continued, "the undersigned Senators will use all procedural means necessary to return the Senate's focus during the lame duck session to resolving the constitutional crisis created by President Obama's lawless amnesty."
The Associated Press contributed to this report.
Follow us on twitter.com/foxnewslatino
Like us at facebook.com/foxnewslatino