Raul Castro's Trip to Summit Upsets Chilean Right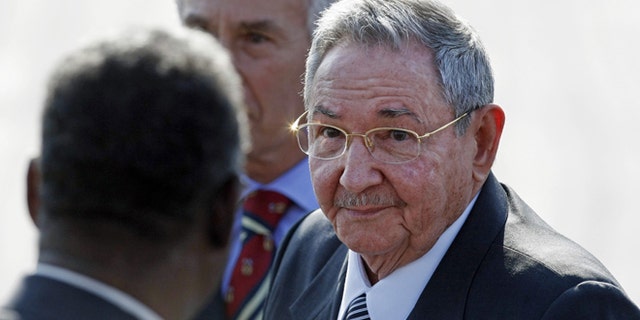 Santiago, Chile – Accusing the Cuban president of harboring criminals, members of the Chilean president's center-right coalition are upset with Raúl Castro's trip to the Southern Cone nation for a 60-nation summit.
The far-right Independent Democratic Union accuses Castro of harboring members of a Chilean leftist guerrilla movement that assassinated the UDI's party leader, Sen. Jaime Guzmán, in 1991. The judge investigating the case has demanded the extradition of a couple living in Cuba who were allegedly involved.
Guzmán had been the intellectual mastermind behind the dictatorship that ruled Chile for 17 years after Gen. Augusto Pinochet brought down the democratically elected government of Marxist President Salvador Allende in 1973. But his death a year after democracy returned to Chile has always been a sore point for Chile's right.
Chilean President Sebastián Piñera's alliance of the conservative UDI and the center-right National Renovation party is the first conservative government since Chile's return to democracy in 1990. Members of both parties supported Pinochet's dictatorship and several Pinochet-era officials, including Interior Minister Andres Chadwick, are among Piñera's appointees.
To mollify them about the Cuban leader's attendance at the Santiago summit, Piñera agreed to give Castro a folder containing "new evidence" in the case, his foreign minister said.
Meanwhile, party members clashed with leftists Thursday outside Cuba's embassy, with the support of some Chilean politicians who say Cuba has no place in the summit's alliance of democracies.
"We are going to ask the Cuban government for collaboration" so that those responsible are tried in Chile, Piñera said Friday when asked about the controversy. "We have a state of law, independent political powers and a judicial system that is perfectly prepared and has all it needs to achieve justice."
UDI members said they had hoped to give a letter to the embassy urging Castro to cooperate in solving Guzmán's murder. They finally opted to toss it through the gates, where a sign was hung saying: "Closed for UDI protest."
Riot police guarded the embassy Friday anticipating more clashes.
Before the summit wraps up, Castro will formally succeed Piñera as the rotating president of the CELAC group of Latin American and Caribbean nations.
Based on reporting by the Associated Press.
Follow us on twitter.com/foxnewslatino
Like us at facebook.com/foxnewslatino