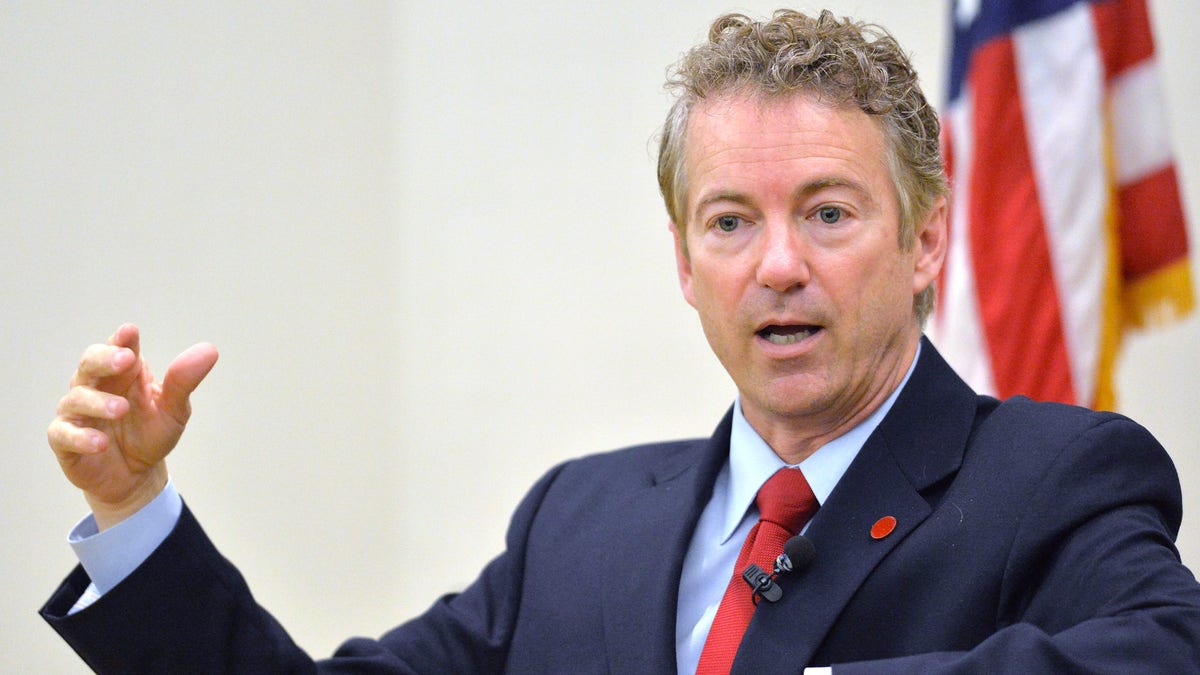 Kentucky Republican Rand Paul says he will seek re-election to the U.S. Senate in 2016.
Paul said in a press release Tuesday that he hopes to continue "the task of repairing and revitalizing our great nation" in the Senate.
Paul is also considering running for the Republican nomination for president in 2016. His team believes there are ways around a Kentucky law that seems to prohibit running for Senate re-election and president at the same time.
Fellow Kentuckian Mitch McConnell, who will be Senate majority leader after the new year, said Paul was "essential in the U.S. Senate."