Radio Station Owner's Concealed Weapons Permit Revoked After Dispute Over Martin Luther King Jr. Editorial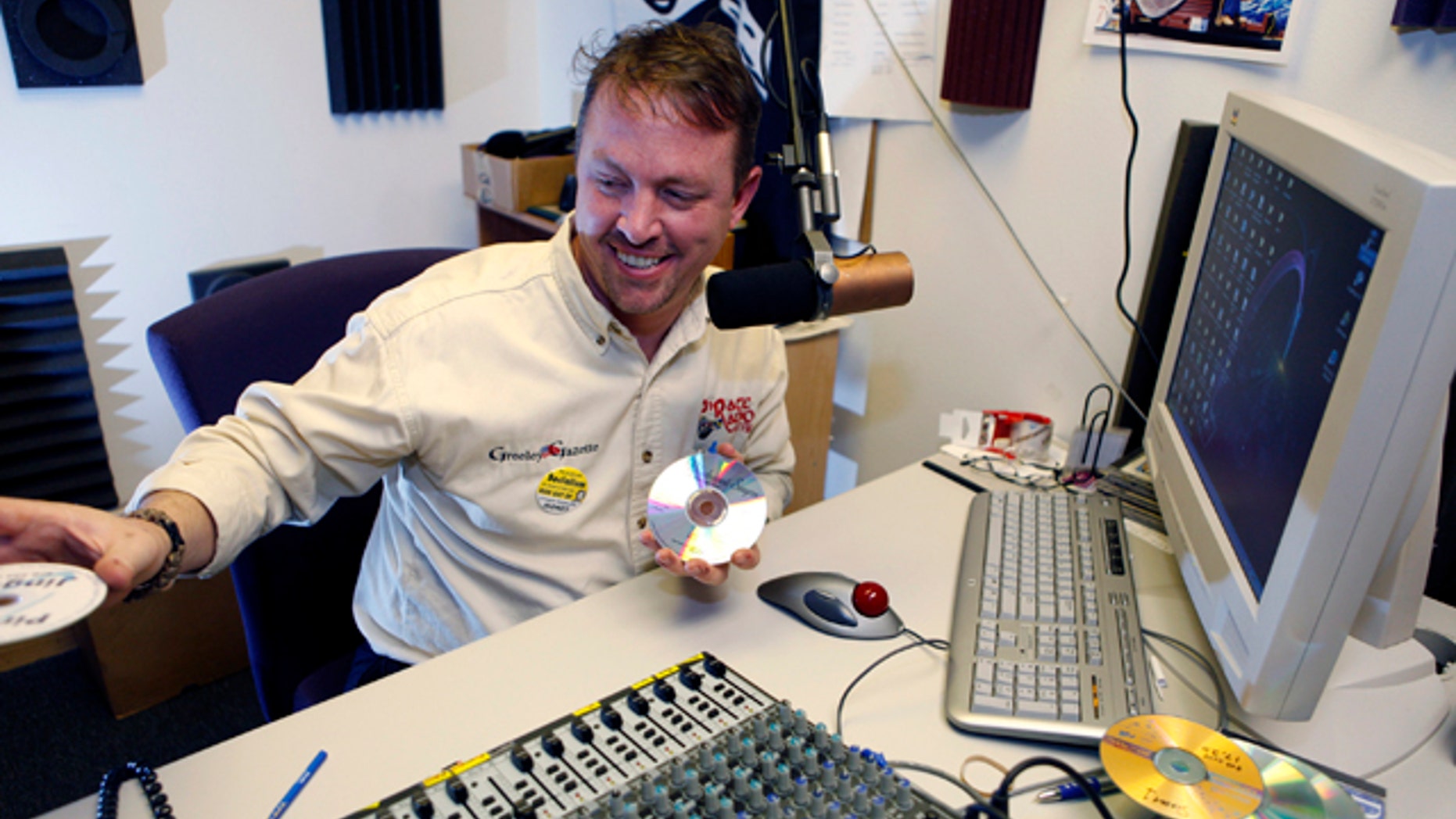 A local school board member and radio station owner under fire for airing an inflammatory editorial denouncing Martin Luther King Day has had his concealed carry permit revoked after he threatened a rival radio station owner to a "shootout."
Brett Reese, who has been airing an editorial four times daily on his station KELS-FM denouncing slain civil rights leader Martin Luther King, Jr. as a degenerate embezzler, a "plastic god" and "an America-hating communist," is also facing retribution from the school board on which he serves.
The Mountain States Anti-Defamation League has asked Reese to stop broadcasting the editorial, which contains statements that appear verbatim on a website with links to a white supremacist group.
The Denver Post reported Sunday that Reese's concealed carry permit was revoked by the Weld County sheriff and he was served with a restraining order after he threatened a rival radio station owner with a "shootout" if the station's ad sales team didn't stop calling businesses that underwrite Reese's non-commercial station.
Reese reportedly said he was receiving threats for airing the editorial and wanted to carry his gun to school board meetings for protection. But the Greeley-Evans school board, which passed a resolution denouncing the editorial as "inflammatory and detrimental to our district and community," plans to prevent that.
The board will vote Tuesday on a policy to ban weapons from all school property, including administration buildings where board meetings are held, the Denver Post reported.
"Timed as they are, Mr. Reese's words demean the existence of the Martin Luther King Holiday and its honoring of not just Reverend King but of his messages of equal rights, peaceful demonstration, civility and respect," the board said in its resolution.
Reese is unapologetic about his anti-Martin Luther King Jr. ads.
"Facts are facts, truth is truth," he said, adding that he might pre-empt other programing to air the editorial round the clock.
The 40-year-old former carpenter claims he helped build houses for Habitat for Humanity in the Mississippi Delta and once dated an African American woman. He insists he's not racist.
Mayor Tom Norton, a former state legislator, said Reese's views don't represent Greeley, which holds an annual MLK Day March and celebration.
"I find it difficult to figure out where he's coming from," Norton said.
Reese said some advertisers have departed the low-power FM station, which he has owned since 2000, over the editorial. But he said he is financially able to survive indefinitely without sponsors. He said he's received death threats.
He also said that he's not trying to become a lightning rod for debate over the holiday, which was controversial in some states at its inception. "That's not what my push is. I think it's important for people to discuss any issue openly, freely and without being assassinated or bankrupted."
He's an elected member of the Greeley-Evans School District 6 board since 2009. The Greeley Tribune began writing about the radio editorial earlier this month.
Reese had aired the editorial, which he said was sent to the station in an anonymous letter, in relative obscurity for the past three Januarys.
Greeley, about 60 miles north of Denver is nestled in the center of mostly agricultural Weld County and has a large meatpacking plant, JBS Swift & Co., which was hit in a 2006 federal raid targeting illegal immigrant workers.
"It's a very conservative town," said Ceta Mercadal, 21, a sociology and Africana studies major at the University of Northern Colorado, who grew up in New Orleans and is African American. "When I first got here, I felt like I was one of a kind."
Many of the claims in Reese's editorial were spun out of FBI efforts in the 1960s to discredit King, including charges of marital infidelities.
"It's hurtful and totally unnecessary," said Sabrina Harms, 17, a senior at Greeley West High School, one of four high schools in the district. "Thank you for sharing the information but I think that Martin Luther King's accomplishments stand as they are."
Reese said he began carrying a .45 caliber semi-automatic handgun, including to school board meetings, because of the death threats. But that stopped Thursday after a judge issued a restraining order over alleged threats he made to a rival radio station about would-be advertisers. A court hearing is scheduled for Jan. 21.
Reese said a message he left at the rival station about "having a shootout" over sponsors was misinterpreted and that he'd stop carrying a gun to avoid trouble.
Bryan Wright, the only African American principal in the district, sees a learning experience for students in the editorial slamming King.
"To assume somebody is perfect because they're famous is misleading," Wright said. "What makes us special is that we're allowed to do something great despite our shortcomings."
The Associated Press contributed to this report.