Radical Imam Tied to Terror Plots Has Gone 'Operational' in Yemen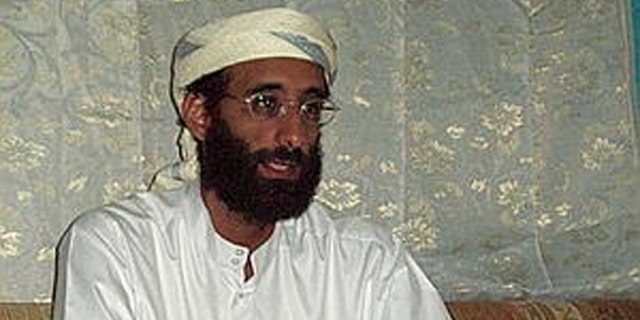 The radical Yemeni-based cleric connected to two violent plots in the U.S. has "gone operational," a senior U.S. official told Fox News, suggesting Anwar al-Awlaki is becoming an increasingly significant figure in Arabian Peninsula terror networks.
Al-Awlaki was thought to have been killed in an air strike by Yemeni forces last week, but that is now unconfirmed. The senior U.S. official told Fox News that the cleric, an American citizen now living in Yemen, had previously been devoted to "propaganda and spiritual guidance," but went operational in the past year.
The volatility of the region has also raised major concerns over the Obama administration's move to release Guantanamo Bay detainees there. Al Qaeda in the Arabian Peninsula -- a network led by two former Guantanamo detainees -- claimed responsibility on Monday for the attempted bombing on Christmas Day of a Northwest Airlines flight headed to Detroit.
So far no evidence has been revealed that the suspect in the Northwest attempt, Umar Farouk Abdulmutallab, exchanged e-mails or talked one-on-one with al-Awlaki. But collected evidence shows that the suspect was a "big fan" of al-Awlaki, and Web traffic shows Abdulmutallab was a follower of his blog and Web site.
Al-Awlaki, the imam from whom alleged Fort Hood shooter Malik Nidal Hasan sought religious advice, is in the heart of a region that is becoming increasingly volatile. The senior U.S. official told Fox News that the Arabian Peninsula terror network has branched out beyond Yemen and Saudi Arabia and has shown "intent to hit Western targets and the homeland."
The instability of the region is reviving criticism of the Obama administration's plans to transfer some Guantanamo detainees to Yemen, which has an abysmal record of keeping detainees in prison.
All the suspects convicted of being involved in the 2000 attack on the USS Cole have either been released by Yemeni authorities or managed to escape in a 2008 jailbreak.
The two Al Qaeda leaders in question with the Arabian Peninsula network reportedly were released to Saudi Arabia from Guantanamo in 2007 and were then set free after completing a controversial "rehabilitation program."
As Saudi Arabia is considered by some to be an alternative destination for terror suspects who would otherwise go to Yemen, the options may continue to narrow for where to send detainees the administration does not want to keep in U.S. custody.
"Some of these people were deemed not dangerous when in fact they were," said Danny Gonzalez, spokesman for pro-military organization Move America Forward, which urged Obama to put a moratorium on transferring detainees pending a full review.
Sources said Abdulmutallab traveled to Yemen before the alleged bomb attempt and may have been "vetted for the mission" and supplied with explosive material while there.
Fox News' Catherine Herridge contributed to this report.