Quote on Anti-Semitism Misattributed to U.S. Ambassador Doesn't Ease Criticism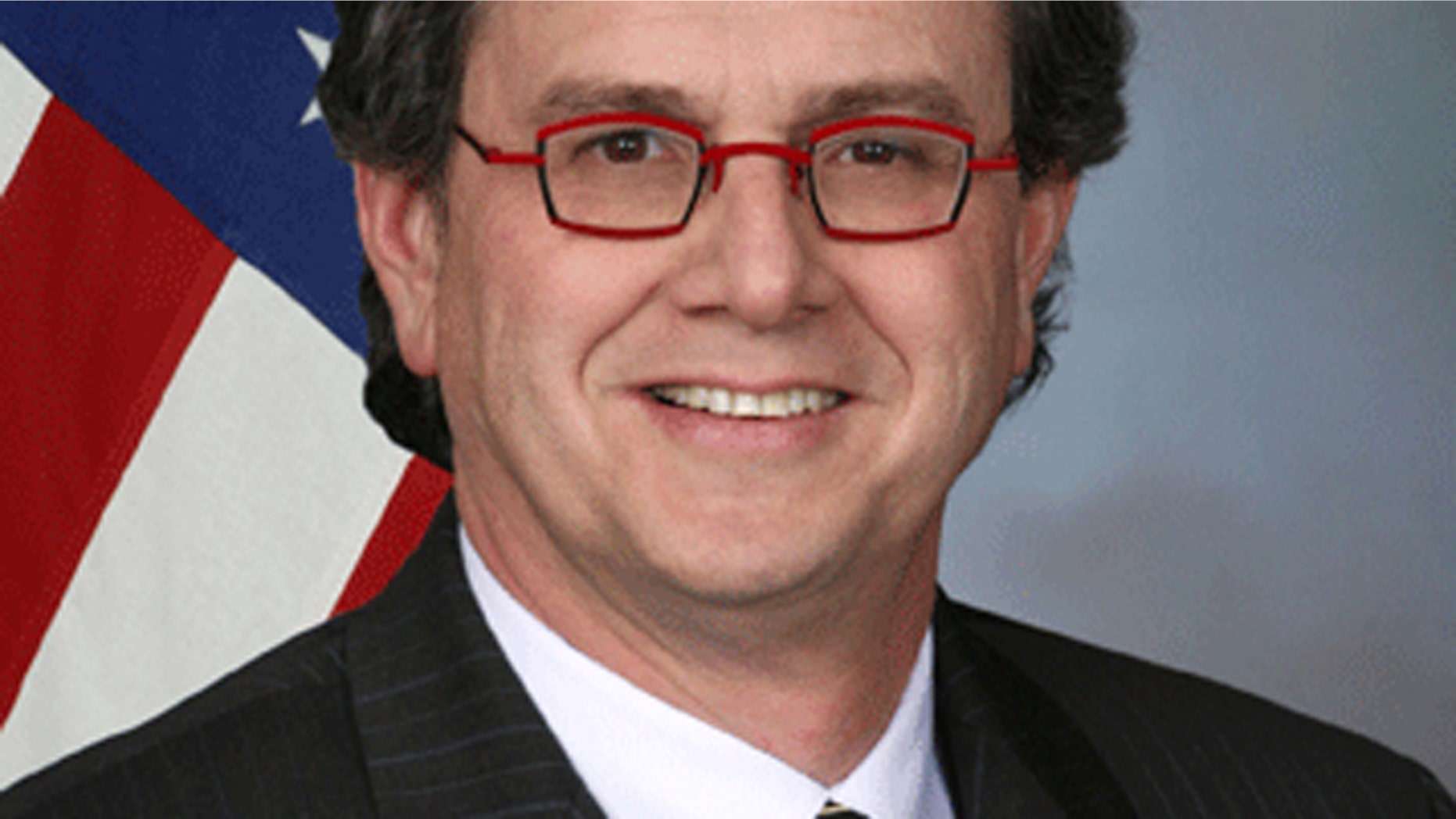 Remarks by the U.S. ambassador to Belgium about anti-Semitism among Muslims living in Europe have spurred furious calls for his resignation, but some reports about the speech cited by critics didn't state Ambassador Howard Gutman's actual words.
On Sunday, The Weekly Standard quoted the Israeli newspaper Yedioth Ahronoth's summary of Gutman's remarks to European Jewish groups in Brussels last week.
"A distinction should be made between traditional anti-Semitism, which should be condemned, and Muslim hatred for Jews, which stems from the ongoing conflict between Israel and the Palestinians," reads the quoted material in the magazine.
The statement, however, is the Israeli newspaper's depiction of the content of the speech, not the actual words Gutman spoke to the crowd.
Nonetheless, it spurred angry reaction and calls for Gutman's resignation.
Referring to the characterization with the quote marks around it, the Republican Jewish Coalition called the remarks "outrageous."
Also citing the quoted portion of the Israeli newspaper, the Simon Wiesenthal Center called Gutman's comments "beyond shocking," and said they would "only serve to further embolden hate from Islamist extremists in Europe and beyond." The group called on Secretary of State Clinton to "immediately clarify" whether Gutman's remarks are in direct contradiction of "U..S policy vis-à-vis anti-Semitism."
Presidential candidate Mitt Romney, without mentioning the quoted material, said the "ambassador's comments demonstrate the Obama administration's failure to understand the worldwide campaign to delegitimize Israel and its appalling penchant for undermining our close ally."
Gingrich, who linked back to the original Israeli news report, tweeted on Saturday: "Pres Obama should fire his ambassador to Brussels for being so wrong about anti-Semitism."
Texas Gov. Rick Perry concurred late Monday, without signaling whether he read Gutman's remarks.
"The long and ugly history of anti-Semitism has seen all too many episodes of apologists justifying hatred of the Jews. Given the gathering threat posed by the brutal regime in Iran, now is the time to strengthen ties with Israel to achieve our mutual security interests. President Obama must send a clear signal to the world by relieving Ambassador Gutman of his post, stopping his administration's Israel bashing and recognizing that a two-state solution requires good-faith discussion and negotiation from the Palestinians as well as Israelis," he said.
In his speech, Gutman, who is Jewish and described how his father survived the Nazi occupation of Poland, offered a detailed explanation about the roots of "traditional" anti-Semitism, much of which is held by people who also hate most minorities, and Muslim hatred for Jews, which he said is fueled by the ongoing conflict in the Mideast.
"There is and has long been some amount of anti-Semitism, of hatred and violence against Jews, from a small sector of the population who hate others who may be different or perceived to be different, largely for the sake of hating," Gutman said in his address, according to a transcript of his remarks published in the European Jewish Press.
"Let's turn to the harder and more complex part," he continued, "What I do see as growing, as gaining much more attention in the newspapers and among politicians and communities, is a different phenomena. ...
"It is a tension and perhaps hatred largely born of and reflecting the tension between Israel, the Palestinian territories and neighboring Arab states in the Middle East over the continuing Israeli-Palestinian problem," he said.
Daniel Halper, The Weekly Standard writer who penned the online post, told FoxNews.com on Monday that it was obvious to him he was quoting the newspaper's reporting -- not Gutman's actual speech.
A Romney aide told FoxNews.com on Tuesday that the candidate read the full remarks and stands by his statement. Representatives from the Gingrich and Perry campaigns so far have not clarified whether those candidates had read the transcript.
The White House did not offer comment when contacted by FoxNews.com. But critics of the Obama administration say the misattribution is a distinction without a difference.
"This should not be an issue of how this speech should be covered. The speech itself should be covered. The rest is a smokescreen," said Dan Gainor, vice president of business and culture at the Media Research Center. "The Obama administration is the most anti-Israel since the founding of that nation. Obama's ambassador came out and obviously blamed Israel for anti-Semitic attacks in Europe. According to the original report, the audience and even another speaker were upset. That is the news."
Under prolonged questioning Monday, State Department spokesman Mark Toner said that the ambassador "was very vocal about condemning anti-Semitism in all its forms" and "expressed regret that his words might have been taken out of context."
Toner added that by virtue of Gutman giving a public speech, the ambassador was representing the United States, but Toner was not certain whether his comments had been cleared by Washington. Toner also averred that the administration can criticize Israel's government and its policies without being anti-Semitic.
"I think that when it comes to trying to keep the parties focused on the peace process and in citing behavior that is not constructive to that process, we are certainly able to do that and have done so in the past," he said. "What Ambassador Gutman was -- I believe what he was trying to convey is that there are different forms of anti- Semitism. We condemn them in all their forms."
A spokeswoman for Gutman in Brussels told FoxNews.com on Monday that the ambassador is not doing interviews on the matter, and referred back to a Sunday statement issued by Gutman saying he's sorry if his comments were misinterpreted.
"I strongly condemn anti-Semitism in all its forms. I deeply regret if my comments were taken the wrong way. My own personal history and that of my family is testimony to the salience of this issue and my continued commitment to combating anti-Semitism," he said.
But House Foreign Affairs Committee Chairwoman Ileana Ros-Lehtinen, R-Fla., said explaining anti-Semitism as a byproduct of the Israeli-Palestinian conflict undermines efforts to combat global anti-Semitism.
"Furthermore, the ambassador's comments fail to recognize that Israel has made sacrifices for peace time and again, while Palestinian leaders refuse even to recognize Israel's right to exist as a Jewish state," she said.
In a letter sent by The Anti-Defamation League to Gutman on Monday, the group's head wrote that while he recognized the ambassador was trying to "provide an analysis of the new forms of anti-Semitism," Gutman should have avoided "characterizations that contradict efforts by the U.S. to dispel the notion that anti-Semitism could be rationalized in any way as an outlet for frustration with Israel or the Israeli-Palestinian conflict."
"When one tries to attribute this anti-Semitism to outside forces -- in this case the ongoing Arab-Israeli conflict -- one not only misunderstands the role of anti-Semitism in that conflict, but provides an unacceptable rationale for inaction," wrote Abraham H. Foxman, ADL national director.
FoxNews.com's Cristina Corbin, Judson Berger and Sharon Kehnemui contributed to this report.