'Professor' Joe Biden: former veep takes Ivy teaching gig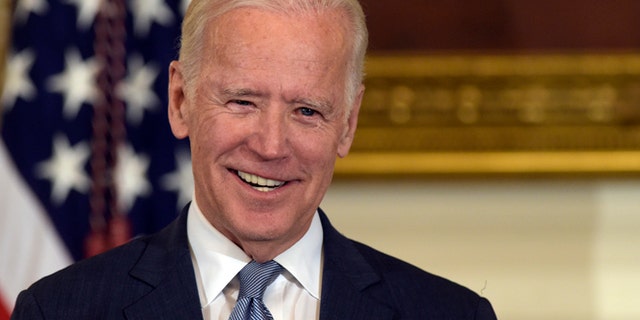 NEWYou can now listen to Fox News articles!
Joe Biden has a new title: Ivy League professor.
The former vice president, who has been out of a job exactly 18 days, has landed a new gig at the University of Pennsylvania, where he will teach a new generation the ins and outs of international diplomacy. Biden will lead the Penn Biden Center for Diplomacy and Global Engagement, a new center focused principally on diplomacy, foreign policy, and national security. The Center will be located in Washington, but the Scranton-born Biden will also have an office on the Penn campus in Philadelphia.
​​​​​"Joe Biden is one of the greatest statesmen of our times," said Penn President Amy Gutmann. "In his distinguished career of service to our nation, he has demonstrated a unique capacity to bring people together across divides and to craft constructive responses to some of the toughest and most important policy challenges of our day."
The 74-year-old Biden, who served in the U.S. Senate from 1973-2009 and then was President Obama's No. 2 for eight years, will hold joint appointments in the Annenberg School for Communication and the School of Arts and Sciences, with a secondary affiliation in the Wharton School.
"At Penn, I look forward to building on the work that has been a central pillar of my career in public office: promoting and protecting the post-WWII international order that keeps the United States safe and strong," Biden said in a statement.
Biden's old boss, President Obama, is no stranger to academia either, having taught constitutional law at the University of Chicago.
But Biden's career in the classroom could prove short-lived. In December, he told reporters he could not rule out a fourth run for president.
"Yeah, I am," he said when asked if he would try for the White House again. "I am going to run in 2020."