Pro-Trump, Milo-linked art show in doubt after threats from anti-Trump activists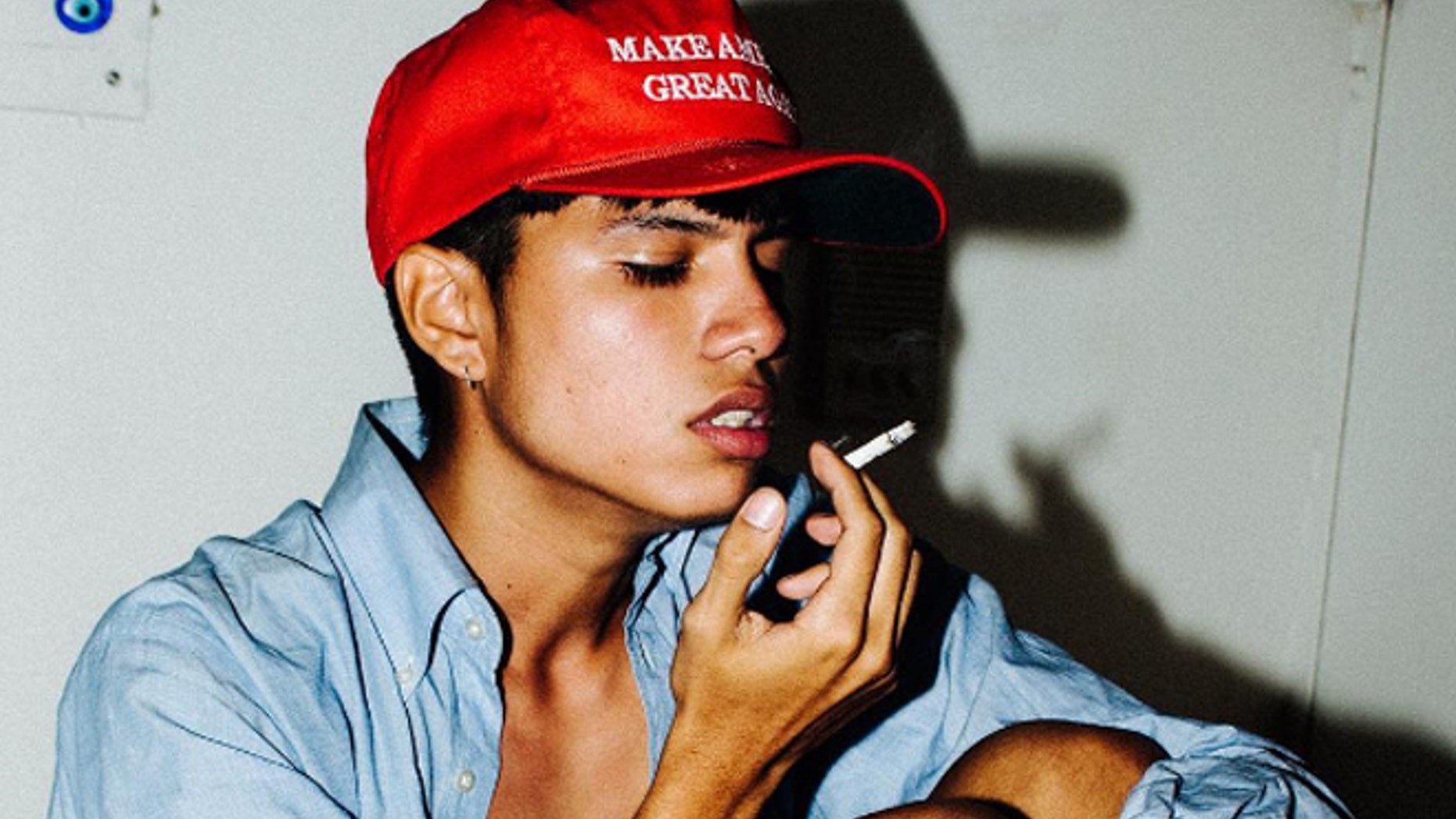 Organizers of a pro-Trump art show tied to right-wing provocateur Milo Yiannopoulos and set to launch in Brooklyn on Saturday are scrambling to find a new gallery after organizers say the original venue caved under threats from anti-Trump activists.
The exhibit is called #DaddyWillSaveUs – a reference to a trend among some gay Trump supporters to refer to the Republican nominee as "Daddy." It is gay conservative artist Lucian Wintrich's follow-up to his previous art show "Twinks4Trump" which was on display during the Republican convention in July and featured gay young men wearing Trump paraphernalia. "Twink" is a term in the gay community that refers to boyish, mostly hairless, young gay men.
Like Twinks4Trump, #DaddyWillSaveUs will include gay artwork, but this time will also feature work from conservative artists in general. The show will also feature exhibits from Yiannopoulos, Vice co-founder Gavin McInnes and former pharmaceutical executive Martin Shkreli.
Wintrich told FoxNews.com that he is building on the success of Twinks4Trump, which he created as a way to challenge both the religious right, and the progressive left. He said that while he was surprised by the warm reception he got from the religious right, the reaction from those on the left was very different.
"The evangelicals were fine," he told FoxNews.com. "But people on the left threatened to beat me up. It was amazing, the vitriol is completely incomparable."
Wintrich said that in the build up to #DaddyWillSaveUs, he has received more threats of violence and death threats. He sent FoxNews.com screenshots he had obtained of a private Facebook invitation being circulated by a group called "Queer Love Against Trump's Hate" that called for people to "stop or interrupt" the event and shame the gallery.
"F***k Trump! F***k self-hating homos" a posting on the group says.
Amid the warnings, the gallery where the art would be shown canceled on Wednesday, just three days before the event. Wintrich said the owner of the gallery told him he had received emails from 50 artists saying it would ruin his reputation and they would never show their art there again if he goes ahead with it.
However, the art gallery -- Pierogi's 'The Boiler' -- told FoxNews.com that the event was not canceled due to outside pressure, but because the organizer did not provide certification of insurance and because he fundamentally misrepresented the nature of the event. The gallery also clarified that they were never hosting the event, but merely renting the space.
Gallery co-owner Joe Amrhein told artnet News that he had been under the impression the exhibit was not pro-Trump, but a piece of satire.
"Our understanding of it, up to this point, is as a satirical, Andy Kaufman-esque project by the comedian/artist," he wrote. "This is not something that we would have shown as part of the gallery program and did not intend to support it."
After first saying that any money made would be given to the Hillary Clinton campaign, in what Amrhein reportedly called "a hopefully fitting irony for this narcissist a**hole," Amrhein later said the event would not be held at The Boiler. Wintrich says this move, of which he was informed Wednesday, violates their lease and that he is considering legal action.
Wintrich, as well as Yiannopoulos and McInnes, say the show must go on and are seeking an alternate venue. McInnes declared on Twitter "this is war."
Yiannopoulos told FoxNews.com that while some of the art will be satirical and outrageous – his performance art will feature a clawfoot bathtub and gallons of blood – the show was ultimately a real art show with serious artists displaying their work, and he said the opposition to the show is an example of the left's hypocrisy.
"Art has always been political and no-one complains when artists take extremely left-wing positions through their art and say extremely outrageous things," Yiannopoulos said. "But the moment conservatives do this, everyone goes nuts – it's hypocrisy of the highest order."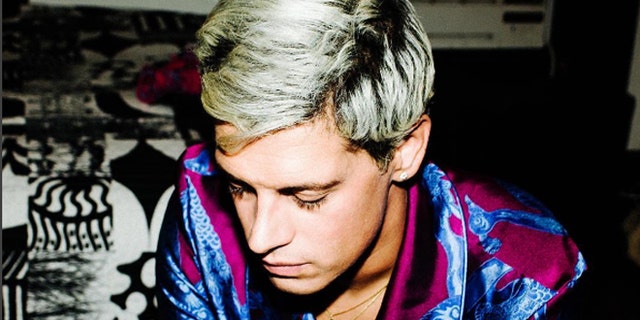 He said the campaign from the left has been well organized and efficient, but that it has been anticipated, and Yiannopoulos says that they won't succeed in shutting it down. But he says that the assault from the LGBT activists and the political left is only hurting their cause.
"It's a horrible climbdown for the left," he said. "It's an art show and they can't handle it because a couple of cute gay boys will be wearing 'Make America Great Again' hats."
Wintrich was planning to offer 30 percent of the proceedings from an auction at the event to the American Military Partners Association, a support network for families of LGBTQ veterans. However, when contacted by a Mic.com journalist, AMPA said they would not accept the money.
The controversy over the Trump art show speaks to the sharp divide in the LGBTQ community over those backing Trump.. In September, 'Out' magazine faced an enormous backlash after profiling Yiannopoulos in its magazine.
On Wednesday, JamesMichael Nichols, the deputy editor of Huffington Post's "Queer Voices" took aim at what he described as "homonationalists."
"The aforementioned actions displayed by these various gay men that have come out in support of Trump are, in a word, deplorable," he wrote. "These Trump-supporting homonationalists articulate not only a disregard for those who navigate the world at the intersection of a multitude of marginalized identities, but a capitalistic self-centeredness and self-interest above all else."
Wintrich said that the attacks he is seeing is exactly why the show is called #DaddyWillSaveUs:
"[Trump] is going to save us from radical Islam and the progressive left," he said. "The show is absolutely going to happen."