Pro-Syrian opposition 'analyst' fired for lying about credentials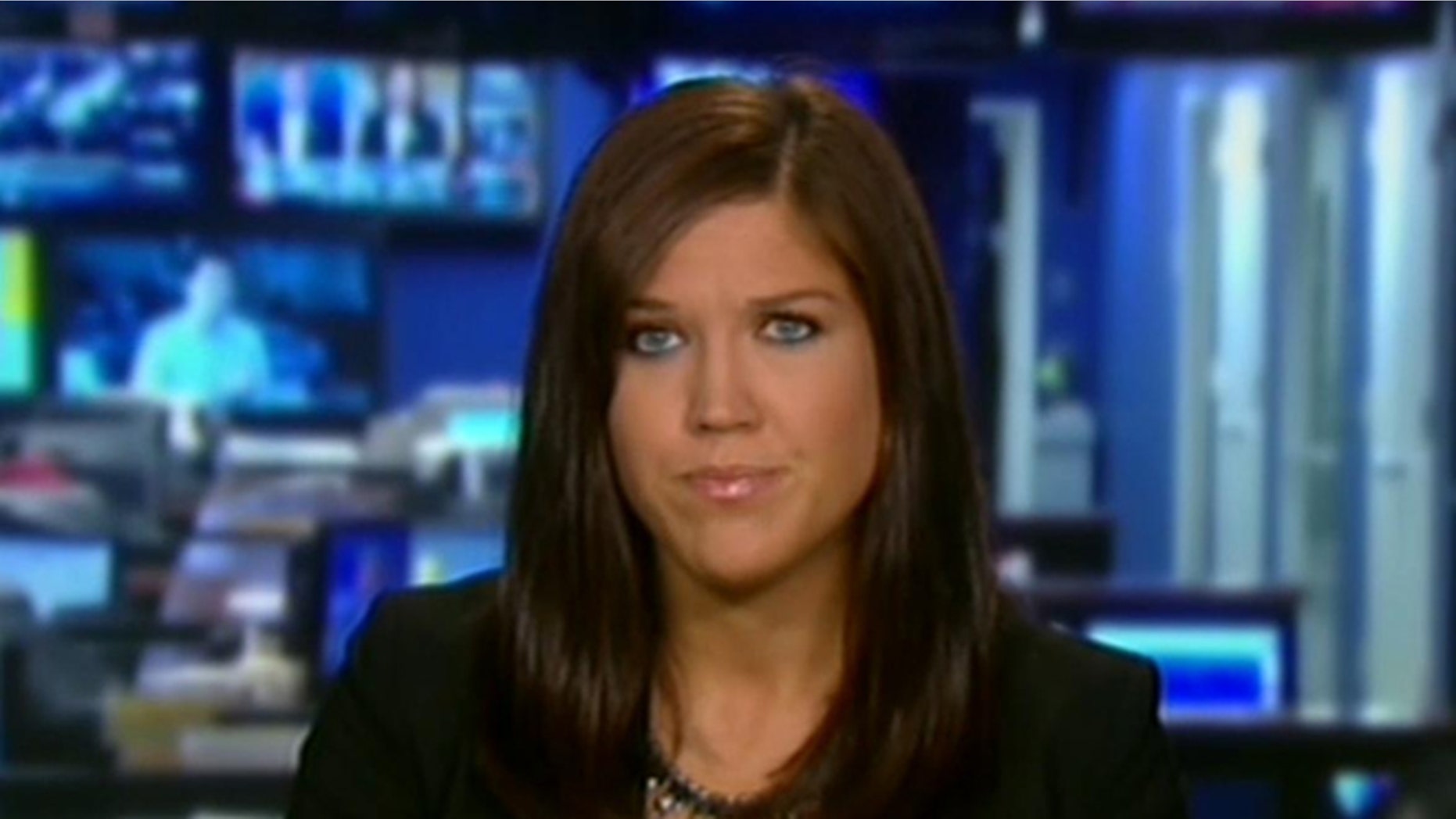 A Washington scholar whose writings on Syria were touted by top U.S. officials in making the case for a military strike has been fired from the Institute for the Study of War for allegedly lying about her education credentials.
The development comes after Elizabeth O'Bagy's credibility and objectivity had come under scrutiny over her work with a Syrian opposition advocacy group.
The institute, where she had worked as a senior analyst, on Wednesday posted a terse statement on its website claiming she also misled the organization about having a Ph.D.
"The Institute for the Study of War has learned and confirmed that, contrary to her representations, Ms. Elizabeth O'Bagy does not in fact have a Ph.D. degree from Georgetown University. ISW has accordingly terminated Ms. O'Bagy's employment, effective immediately," the statement said.
O'Bagy has not returned a request from FoxNews.com for comment. O'Bagy told Politico she had defended her dissertation at Georgetown, but was still waiting for the university to confer the degree.
A spokesman for Georgetown tells Fox News all they could confirm was O'Bagy had received her undergraduate degree and master's degree there, but she was not currently registered.
"Georgetown University confirms that Elizabeth O'Bagy received a Bachelor of Arts degree in 2009 and a Master of Arts degree in 2013," Rob Mathis of Georgetown's Office of Communications said. "At this time she is not a registered student."
Georgetown records also show O'Bagy also studied abroad through American University in Cairo.
During discussions about military action in Syria last month, O'Bagy wrote an influential piece in The Wall Street Journal that was used to push for punishing the Assad regime for using chemical weapons.
The Aug. 30 piece disputed claims that the opposition is heavily populated by extremist factions. "Contrary to many media accounts, the war in Syria is not being waged entirely, or even predominantly, by dangerous Islamists and al Qaeda die-hards," she wrote, while calling for a "comprehensive strategy" to destroy Assad's military capability and boost the opposition.
Both Sen. John McCain, R-Ariz., and Secretary of State John Kerry cited her article during congressional hearings. McCain read from the piece, describing it as an "important op-ed by Dr. Elizabeth O'Bagy." Kerry cited it the next day while appearing before a House committee, urging lawmakers to read it.
But questions were soon raised about O'Bagy's connection with a group called the Syrian Emergency Task Force. The Journal, after the op-ed was first published, included a clarification noting she is "affiliated" with that group, and that the organization subcontracts with the U.S. and British governments "to provide aid to the Syrian opposition."
O'Bagy also appeared several times to discuss Syria on Fox News, CNN, NPR and other media outlets.
O'Bagy, in an interview last week on Fox News, claimed she is not an employee of the task force, and is not a lobbyist. She said she works with them as an independent contractor, and her contract fee comes through U.S. government contracts.
She also defended herself on Twitter, claiming she is "not paid to advocate" the view that the U.S. should get involved in Syria.
"I have never tried to hide my affiliate with the Syrian Emergency Task Force," she wrote, claiming she works not as a lobbyist but a research consultant on "humanitarian aid & civil governance contracts."
Indeed, an article she co-wrote on Syria that was published by The Atlantic in June did include a line acknowledging her ties with the Syrian Emergency Task Force.
Her Twitter page, though, identifies her only as "Syria Analyst at the Institute for the Study of War."
Work for the task force also was omitted from the bio that previously appeared on the website for the Institute for the Study of War. O'Bagy was listed as having issued "major reports" on the Syrian opposition. The bio said she "traveled extensively to the region to gain perspective on the situation."
The bio said she had received her Master's and Ph.D. in Arab Studies and Political Science at Georgetown. It said she also had a bachelor's in Arabic and Arab Studies from the same university.