President Obama and the First Lady Participate in "United We Serve" Volunteer Event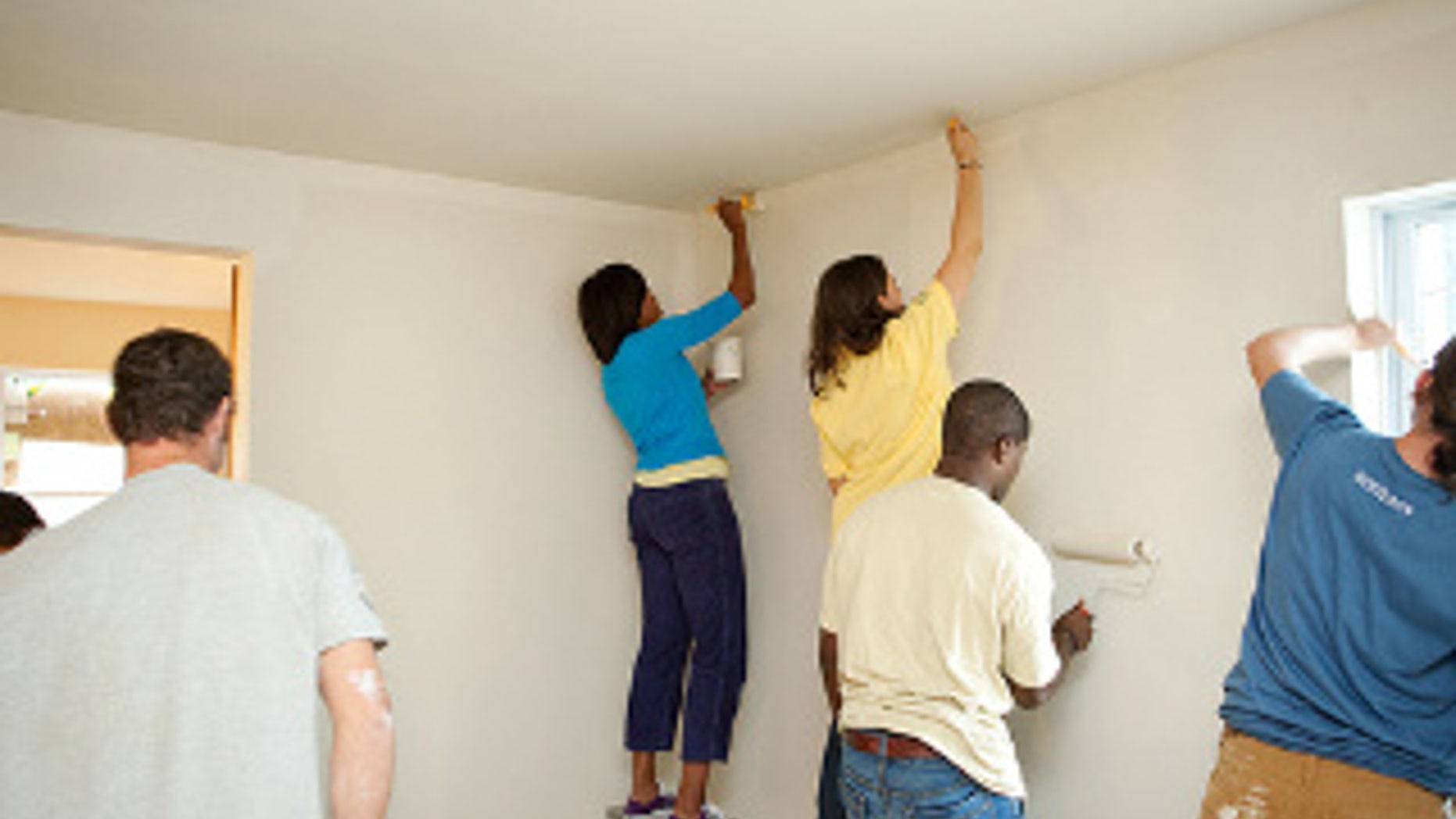 President Obama and the First Lady participated in one of the hundreds of service projects taking place around the country to commemorate the victims and heroes of the 9/11 tragedy.
The project they worked on today involved the building of three homes in a development that will eventually encompass 53 houses in Northeast Washington, D.C. It should all be completed in early 2010.
The First Couple toured the site and lent a hand with painting the living room of one of the homes.