President Bush on Florida Race: Who's Rubio?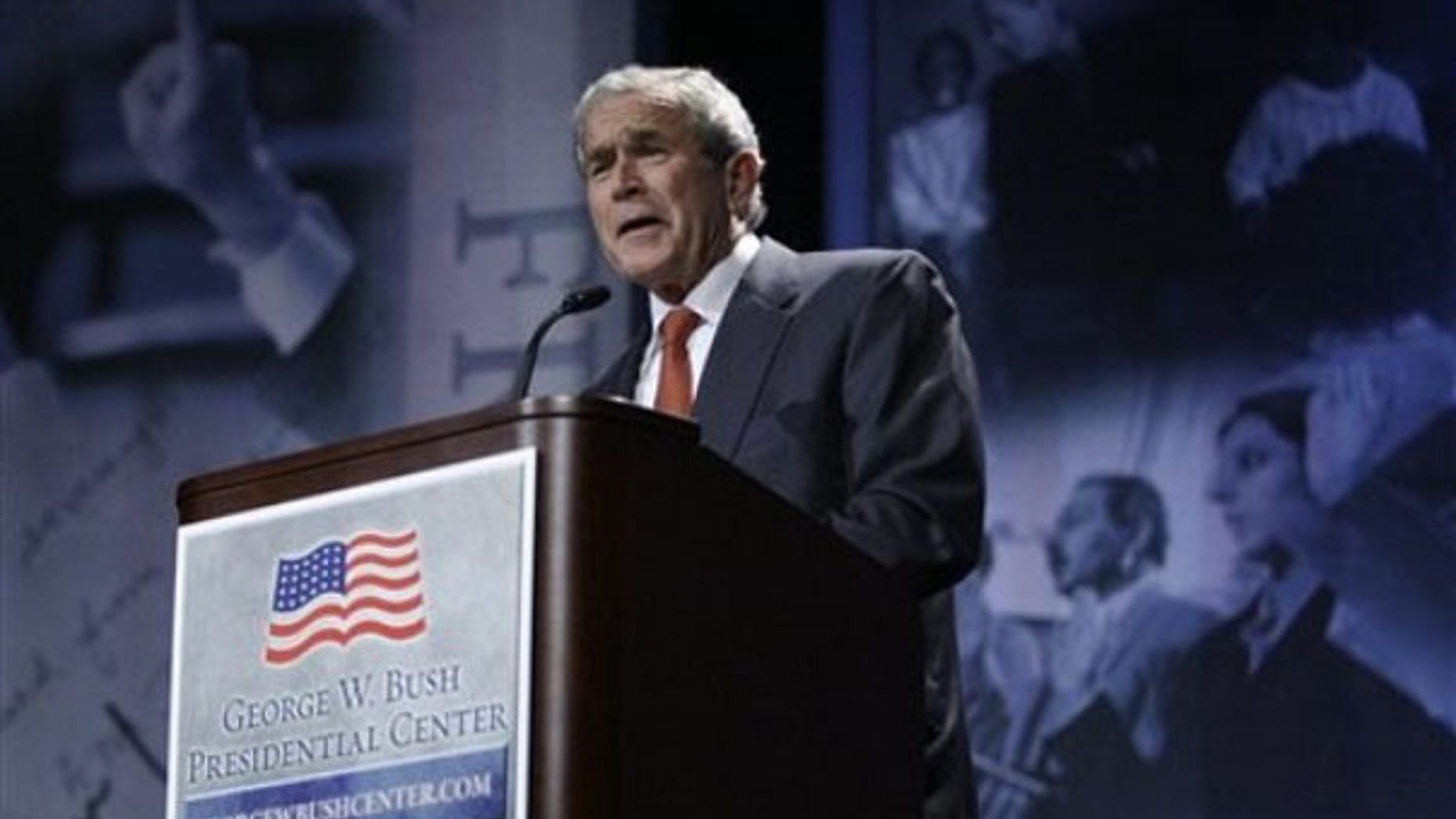 The Republican primary race for Florida's U.S. Senate seat has been generating plenty of buzz around the country, with former state House Speaker Marco Rubio giving Gov. Charlie Crist a run for his money – but there's at least one prominent Republican who appears to be taking the race in stride.
"Who the hell is Marco Rubio?" former President George W. Bush said jokingly when asked about the race at a recent speaking event this week in Naples, Fla.
Bush had joined his brother, former Florida Gov. Jeb Bush, at the rare public appearance this week, moderated by Fox News' Jim Angle. The two were asked a variety of questions, including about that proverbial elephant in the room, the Florida Senate race.
Jeb Bush responded that he was neutral and had not endorsed either candidate, according to people in attendance, but was disappointed that Crist had so quickly accepted money from the federal stimulus bill signed by President Obama. President Bush's response, meanwhile, was a tad more blunt, according to people in attendance.
Interviewed this morning, Rubio shrugged off the former president's comments.
"I am new to all this so I don't expect him to know who I am," Rubio said in an interview on Fox News' America's Newsroom. "He'll know who I am soon enough, I suppose. I have a lot of respect for President Bush."
A Bush spokesman on Wednesday sought to clarify the president's comments.
"President Bush of course knows who Marco Rubio is. He knows him, and he respects him," spokesman David Sherzer said in a written statement. "For anyone to use this quote out of context is a shame," Sherzer added.
Fox News' Serafin Gomez contributed to this report.