Police Arrest 13 Protesting State Immigration Law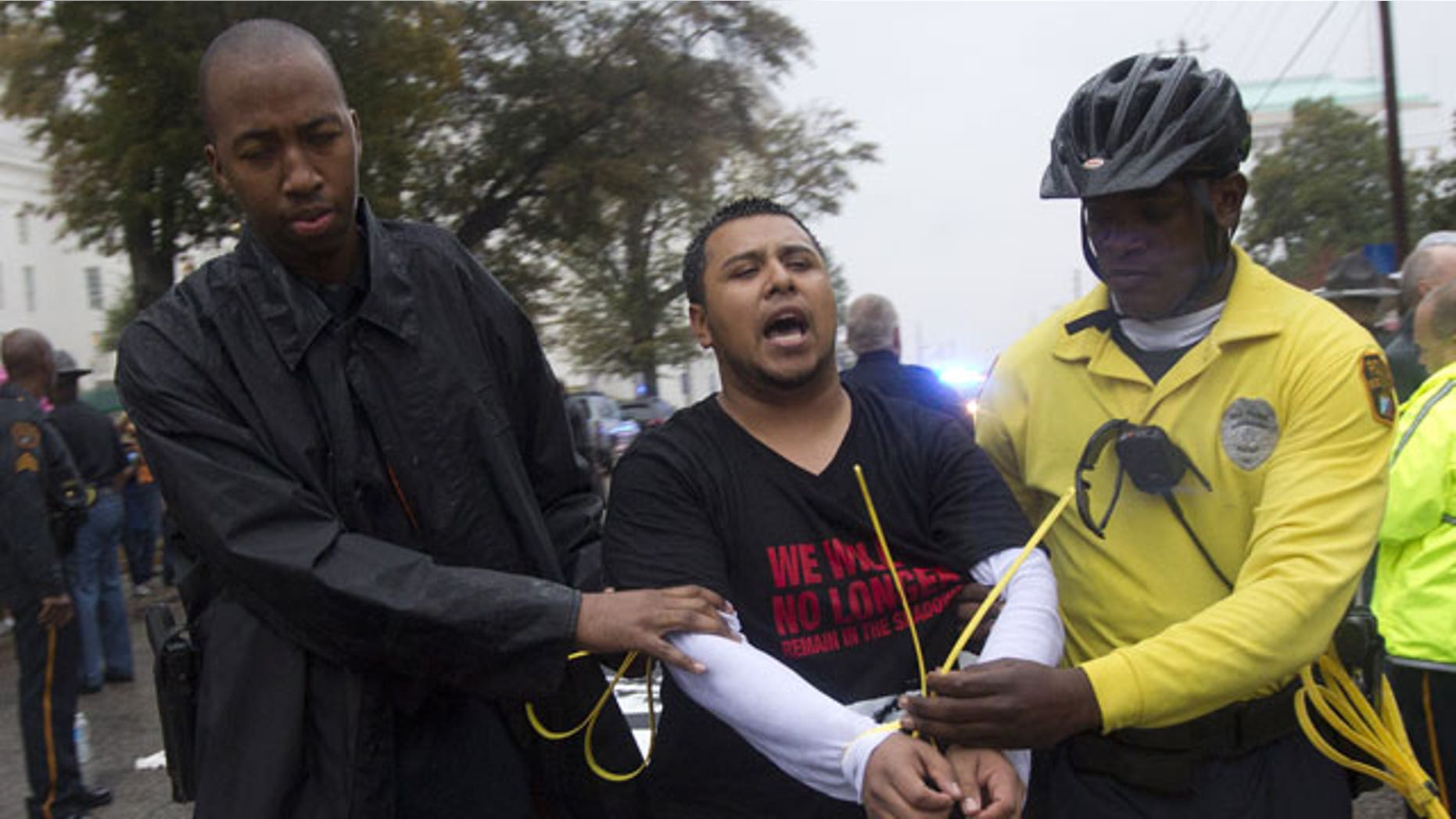 MONTGOMERY, Alabama – Police have arrested 13 people protesting Alabama's strict new immigration law.
About 100 people took part in the protest Tuesday at the Statehouse and nearby Capitol building in downtown Montgomery as a light rain fell.
The demonstrators, most of whom were Hispanic and university-aged, first marched around the Capitol and then headed to the Statehouse.
Some of the demonstrators were sitting down on a street when police approached and warned them in English and Spanish that they would be arrested if they didn't move.
None of the protesters moved and police arrested them, tying their hands with yellow straps and loading them into a city bus. The 11 on the street were charged with disorderly conduct. Two more were arrested later inside the Statehouse.