Photo of Obama in Muslim garb shows deep ties to faith, O'Reilly says
Newly unearthed photos of President Obama in Muslim garb underscore his deep ties to the faith -- and possibly help explain his reluctance to call out radical Islam, Fox News Channel's Bill O'Reilly said Wednesday.
The photos, aired on "The O'Reilly Factor," were taken at the wedding of Obama's half-brother, Malik Obama, in Maryland sometime in the early 1990s, O'Reilly said. They were not offered as evidence that Obama is Muslim, as some of his critics insist, but to show his "deep emotional ties" to the religion of his father and stepfather, O'Reilly said.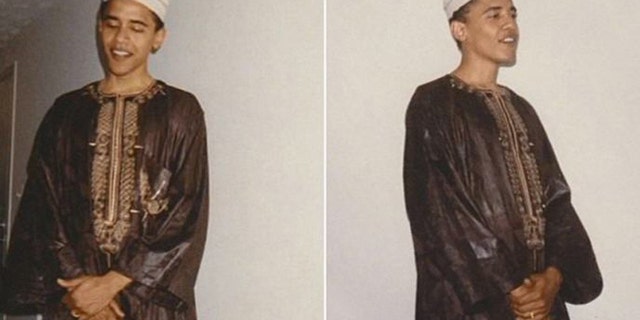 "There is no question the Obama administration's greatest failure is allowing the Islamic terror group ISIS to run wild, murdering thousands of innocent people all over the world, including many Muslims," said O'Reilly. "Mr. Obama has never, never acknowledged that mistake, nor does he define the ISIS threat accurately.
"That group is killing innocent people in order to impose a radical version of Islam on the world," the newsman added. "The jihad is solely based on theology, perverted as it may be."
A similar photo emerged in 2008, when Obama was running for the Democratic presidential nomination against Hillary Clinton. In that photo, Obama was seen wearing a white turban and Muslim dress. The photo was sent to the influential Drudge Report, and Obama's campaign blamed Clinton for the "smear."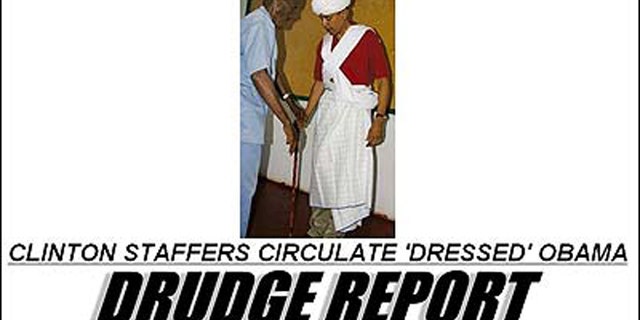 "On the very day that Senator Clinton is giving a speech about restoring respect for America in the world, her campaign has engaged in the most shameful, offensive fear-mongering we've seen from either party in this election," then-Obama campaign manager David Plouffe said.
The president reportedly met his older half-brother for the first time in 1985. Malik Obama now lives in a rural Kenyan village near Lake Victoria.