Petition urging Obama to run for president in France gains 42,000 signatures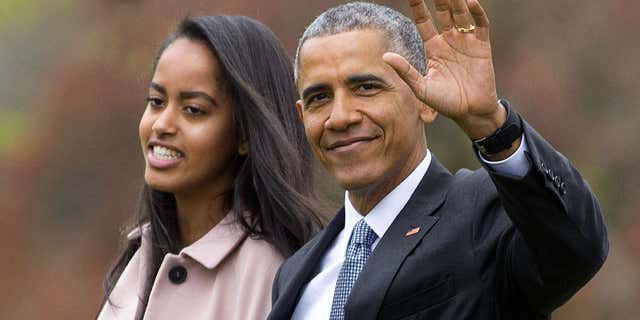 NEWYou can now listen to Fox News articles!
The slogan in French is, "Oui, on peut," which translates into "Yes, we can."
Former President Obama is a U.S. citizen, which means he is an ineligible candidate, but that did not stop 42,000 supporters in the country to sign an online petition urging him to run.
One of the petition's organizers told the BBC that the message is intended to the eligible candidates running for office: "Hey guys, you don't really make us dream."
With Europe's migrant influx and fears of Islamic extremism on many voters' minds, polls show high support for the tough-on-security platform of conservative former Prime Minister Francois Fillon and the nationalist campaign of far-right leader Marine Le Pen.
However, Fillon has stumbled on allegations of fake taxpayer-funded jobs for his wife and children - particularly damaging for someone pledging to slash public spending. Le Pen, who came in third in the 2012 race, is facing financial investigations too. And while she hopes to ride a wave of anti-establishment, anti-European Union sentiment to power, numerous critics fear her worldview is racist and dangerous.
The New York Times reported that many voters in France are unable to identify many of the 12 candidates.
The paper reported that some political organizers in the country have been placing red-white-and-blue posters with Obama's picture on city streets.
"There isn't one man or woman that we can project ourselves onto, someone we would want to vote for and fight for without hesitation, someone who unites people and has a strong aura," one of the organizers told the paper.
A spokesman for Obama declined to comment for the paper.