Pentagon Seeks to Reduce Number of Contractors, Doesn't Know How Many It Has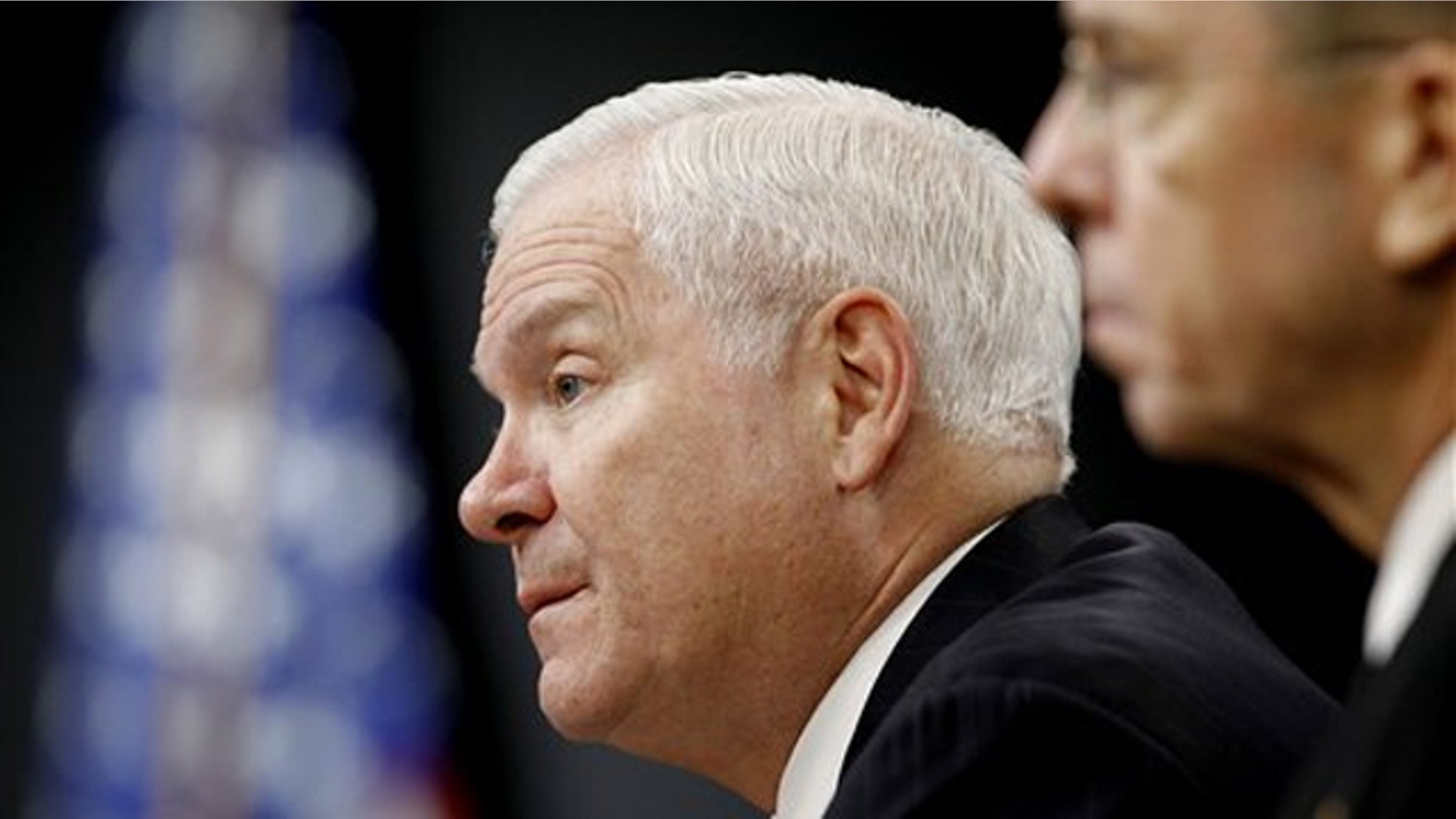 How many private contractors does the Pentagon need to cut to meet Defense Secretary Robert Gates' target of a 10 percent reduction annually over three years?
The Pentagon might not even know -- it doesn't have a comprehensive count for the contractors it employs.
"You don't know whether they're using that 10 percent because they're clueless and they want to sound like they're doing something meaningful -- or whether that 10 percent is really 2 percent," Winslow Wheeler, a director at the Center for Defense Information and a defense budget expert, told FoxNews.com. "This is something that desperately needs a comprehensive and thorough explanation. We don't even know what we don't know."
Former Sen. Alan Simpson, co-chairman of President Obama's deficit reduction commission, said over the weekend that the Pentagon should be able to cut 250,000 contractors based on estimates that the Pentagon employs between 250,000 and 1 million contractors.
Whereas contractors used to be the "in" thing as a means to get employees off the government dole, Gates says the department has become far too reliant on them to perform functions that could be done by full-time employees.
In August, Gates announced a plan to eliminate billions in waste from the Pentagon's budget, including the 10 percent reduction of government contractors. The number is part of $100 billion in savings over the next five years that Gates wants to reinvest in the military. Gates said the Pentagon has generated $54 billion in savings through overhead efficiencies and freezes in civilian positions and salaries.
But it's anyone's guess as to how many contractors are on the federal dole.
In June, the Pentagon submitted to Congress an annual inventory of its service contracts. The list of fiscal 2009 identified more than 766,000 contracts that cost $154 billion. The list excluded research, development, test and evaluation, lease and rental of equipment and facilities and construction of structures and facilities, which means that an additional unknown number of contracts were not included on the list.
In a news briefing last month, Gates specified that the 10 percent reduction would apply to support service contractors, or those would provide staff support to the Pentagon. That does not include weapons makers or those who work abroad, including contractors providing security in war zones.
Gates said that since August there has been an efficiency review that has resulted in several planned reductions in contractor support staff. He cited 270 contract positions being eliminated by the policy division and the acquisitions, technology and logistics office; more than 780 contract positions by the Defense Tricare agency; and more than 360 positions from the missile defense agency.
"Overall, we will cut the size of the staff-support contractor cadre by 10 percent per year for the next three years and realize nearly $6 billion in total savings," Gates said.
Still, it's unclear how many contractors fit into that category.
A congressional aide with expert knowledge of the defense budget told FoxNews.com that the Pentagon plans to cut more than 8,000 contractor positions over three years, which will add up to $5.6 billion in savings over five years.
A spokesman for the Pentagon could not confirm that number but said in an e-mail that identifying the number of contractors each year "continues to present a challenge" to the military because the Pentagon lacks a department-wide automated system that tracks the data.
The spokesman added that the department is working to implement system that will improve the count.