Pentagon Pushes Veterans to Claim Stop-Loss Bonuses Before Deadline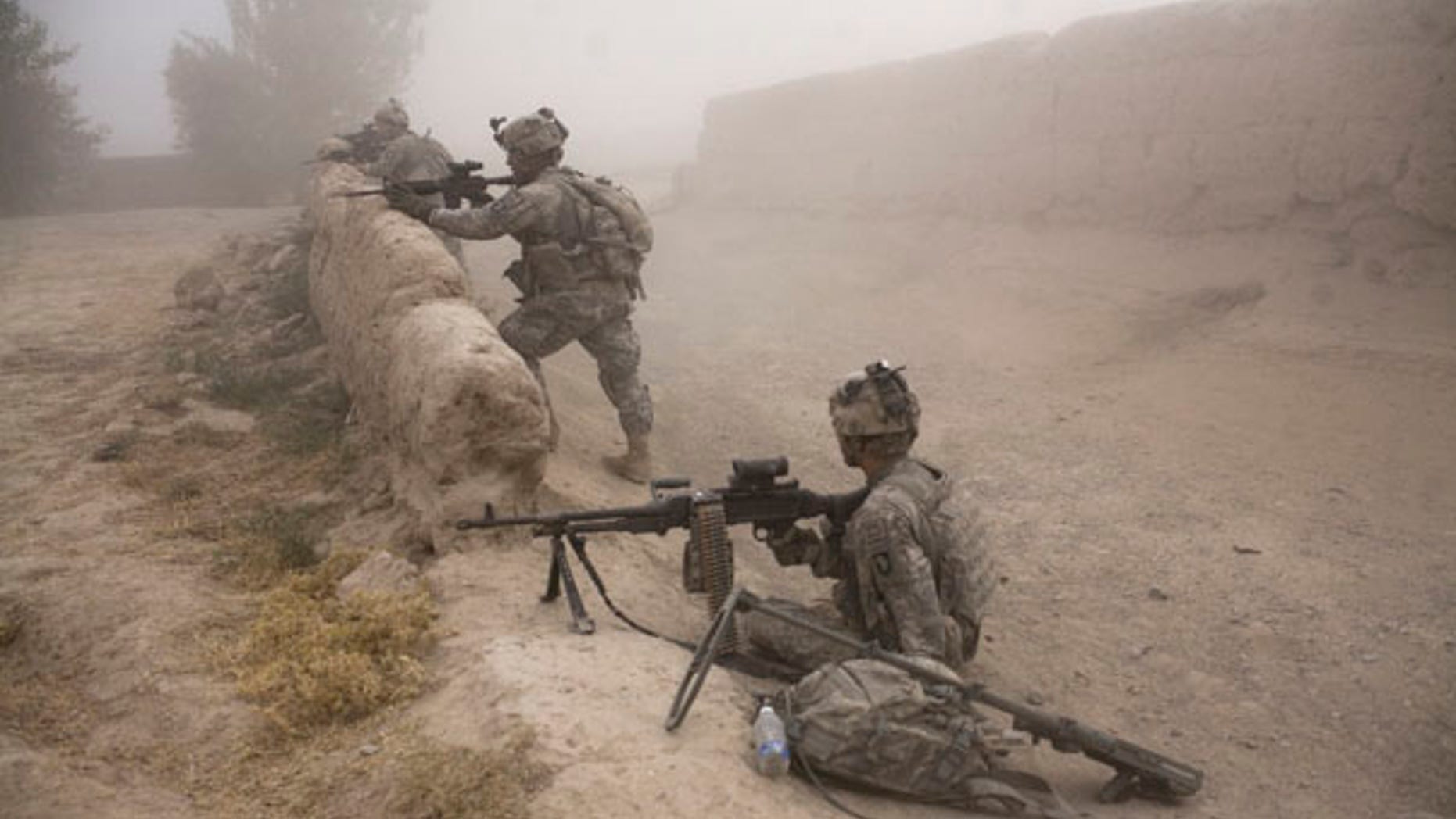 Uncle Sam usually doesn't have trouble finding folks to accept bonus checks.
But when it comes to giving $500 per month in retroactive pay to troops and veterans who were forced to stay in the military beyond their enlistment terms during the Iraq and Afghanistan wars, the U.S. government hasn't gotten the participation it expected.
Service members, veterans and beneficiaries of service members whose service was involuntarily extended between Sept. 11, 2001 and Sept. 30, 2009, under the controversial "stop-loss" program are eligible for the additional payout. The average benefit is $3,800.
One problem: Only 62,000 of the 145,000 entitled to receive the stop-loss payments from a pool of $534.4 million have collected, leaving 83,000 left to claim $300 million.
Those who voluntarily re-enlisted or extended their service and received a bonus are not eligible.
In June 2009, President Obama signed into law the emergency supplemental war funding that included the retroactive bonuses. Since then, Obama, Defense Secretary Robert Gates and members of Congress have filmed public service announcements to get the word out.
The Pentagon has also reached out to beneficiaries through multiple direct mailings, the Veterans Affairs Department, social networks, more than 100 military and veteran groups and the media, Pentagon spokeswoman Eileen Lainez told FoxNews.com
Lainez said the direct mail is only having limited success because the letters are sent to the last known address for beneficiaries who may have relocated and some beneficiaries don't open their mail.
Troops originally had until next week -- Oct. 21 -- to collect the money due to them, but several lawmakers pushed for an extension, and the deadline was pushed back to Dec. 3 as part of a continuing resolution approved by Congress last week.
Sen. Frank Lautenberg, D-N.J., is now pushing to extend the deadline to Oct. 21, 2011.
"Last year, Congress helped fix an injustice by providing bonus payments to thousands of troops who were required to serve and sacrifice longer than their scheduled enlistment," Lautenberg said in a written statement.
"But unless we make sure that as many service members as possible have been paid, the good intent will not be fully realized. An extension of the stop-loss claims deadline will give the Defense Department more time to reach out to the troops who served selflessly and remained in service long after they were scheduled to return home."
The military, and mostly the Army, has relied on stop-loss since 2002 to keep soldiers in service in what critics called a de facto draft. The practice was aimed at continuity, Lainez said, because training new recruits to go into the battlefield while the U.S. was fighting two wars was both time-consuming and inefficient.
Of the 145,000 beneficiaries eligible for the back pay, 120,000 served in the Army. The Army plans to phase out stop-loss assignments by March 2011, Lainez said.
Lainez said the Defense Department won't just mail out checks to eligible troops.
"Besides the fact that they have to apply, it wouldn't be prudent to send $534 million in checks to last known addresses that are years old," she said.
Lainez advised that beneficiaries apply online because the process moves much more quickly. Individuals eligible for the bonus can visit www.defense.gov/stoploss for more information.