Pelosi: Incoming Speaker Boehner 'Known to Cry'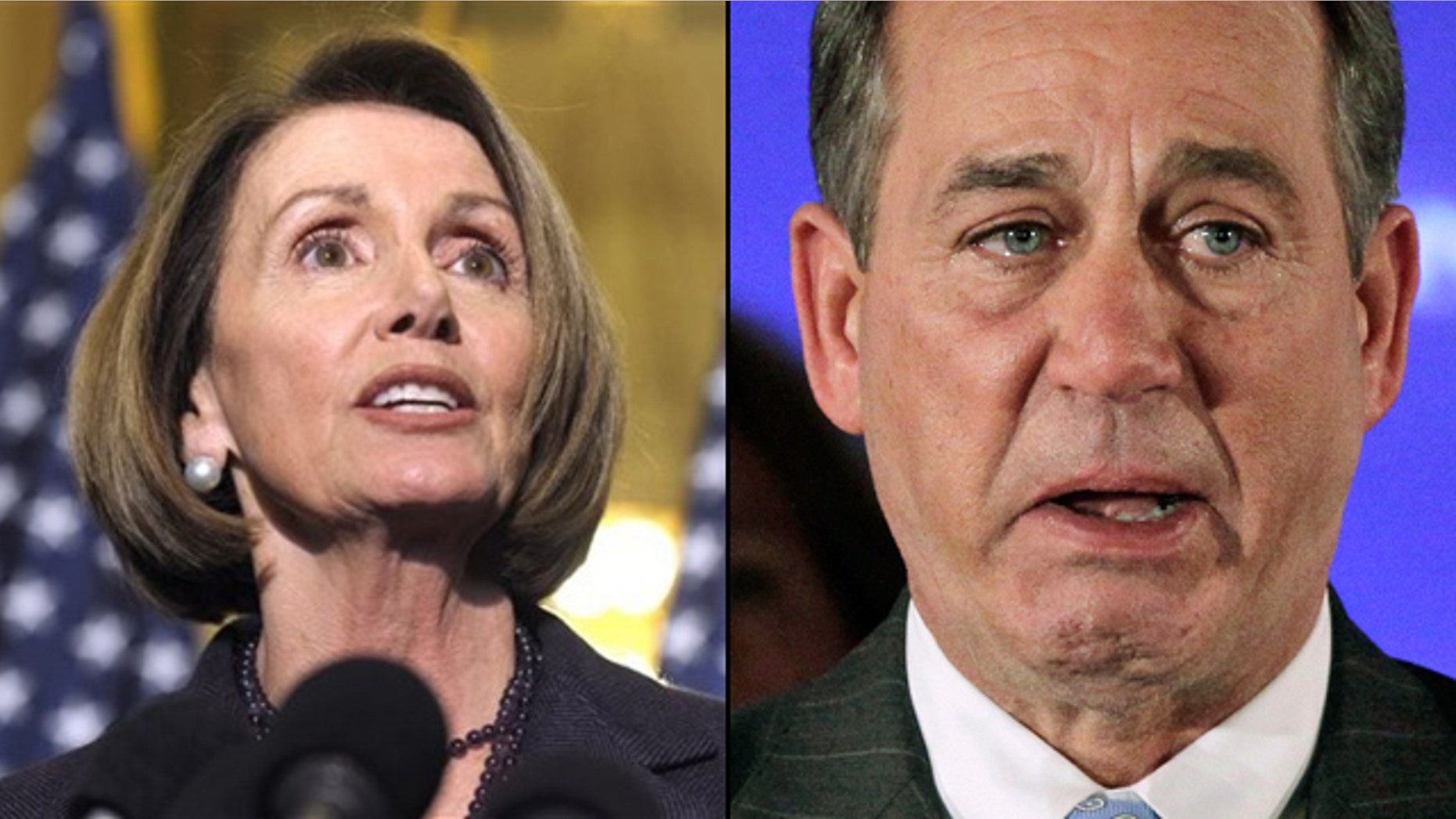 Outgoing Speaker Nancy Pelosi may be giving up the gavel to Rep. John Boehner in the next Congress but she hinted this week that she still wears the pants in the House.
In an interview with The New York Times on Thursday, Pelosi highlighted her successor's softer side when asked if she saw him tear up on election night as he addressed his supporters after Republicans captured the House.
"You know what? He is known to cry. He cries sometimes when we're having a debate on bills," she told the newspaper. "If I cry, it's about the personal loss of a friend or something like that. But when it comes to politics – no I don't cry. I would never think of crying about any loss of an office, because that's always a possibility, and if you're professional, then you deal with it professionally."
Boehner's office declined to respond to Pelosi's remarks.
Boehner choked up during his victory speech on Nov. 2 as he spoke about his rise to No. 3 in the presidential line of succession.
"I've spent my whole life, chasing the American dream," he said as his voice cracked, tears welled up in his eyes and supporters cheered. "I put myself through school working every rotten job there was…I poured my heart and soul into running a small business," he said, as he fought back tears.
Boehner and Pelosi were re-elected as leaders of their parties behind closed doors on Wednesday. Boehner was unopposed but Pelosi had to beat back a challenge from Rep. Heath Shuler, a moderate Democrat from North Carolina, who took to heart the concerns that some of his colleagues had over keeping the same leadership after suffering massive election losses. Pelosi won by a vote of 150-43.
In the interview with The New York Times, Pelosi wouldn't admit to having deep emotions about the setback for her party in the election.
"I have deep emotions about the American people," she said. "If I were to cry for anything, I would cry for them and the policies that they're about to face."