Former House Speaker Rep. Nancy Pelosi, D-Calif., weighed in on the indictment of Sen. Bob Menendez, D-N.J., on federal bribery and corruption charges, saying it would be a "good idea" for him to resign.
In an interview on MSNBC's "Inside with Jen Psaki," Psaki asked Pelosi to comment on the growing chorus of Democratic officials calling for Menendez to resign from Congress.
"I respect their position that they are taking and the charges are formidable, and if in fact we're going to say that if you're indicted, you should resign," Pelosi said, noting that many Democrats have called on first-term Rep. George Santos, R-N.Y., to resign after his indictment on money laundering and fraud charges.
"But right now, sadly because of the challenges that we face, because the skepticism that exists in our country, about governance about this Republican Party that doesn't believe in governance, doesn't believe in science … wants to take down everything in order to give tax breaks to the wealthiest," Pelosi said. "We've got to stay focused on that."
SEN. BOB MENENDEZ MAKES ANNOUNCEMENT ON POLITICAL FUTURE, INSISTS HE'LL BE EXONERATED ON FEDERAL INDICTMENT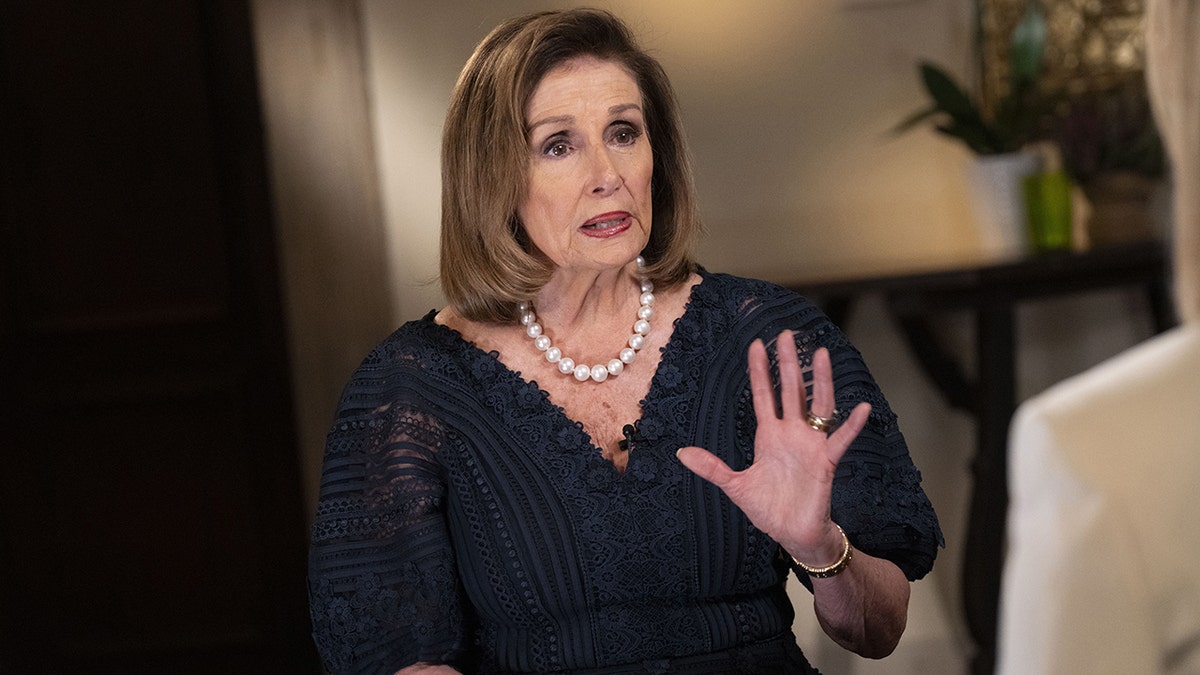 "And for that reason, it probably would be a good idea if he did resign."
Two more Democratic senators also said Menendez should resign on Monday. They were Sen. Sherrod Brown, D-Ohio — who sits on the Banking Committee with Menendez — and Sen. Peter Welch, D-Vt. Over the weekend, Pennsylvania Senator John Fetterman became the first Senate Democrat to call for Menendez to step down.
Sens. Mark Kelly, D-Ariz., Jon Tester, D-Mont., Tammy Baldwin, D-Wisc., Bob Casey, D-Pa., and Cory Booker, D-N.J., issued similar statements on Tuesday.
Pelosi and the senators join more than a dozen Democratic officials who have called on Menendez to resign since Friday, including New Jersey Gov. Phil Murphy, D-N.J., Rep. Alexandria Ocasio-Cortez, D-N.Y., Rep. Andy Kim, D-N.J. — who announced he would run against Menendez in the Democratic primary — and several state officials.
At a press conference Monday, Menendez asserted he will be exonerated and will remain New Jersey's senior senator.
"The court of public opinion is no substitute for our revered justice system. We cannot set aside the presumption of innocence for political expediency when the harm is irrevocable," he said.
DEMOCRAT ANNOUNCES BOB MENENDEZ PRIMARY CHALLENGE IN WAKE OF LONG-TIME SENATOR'S BRIBERY INDICTMENT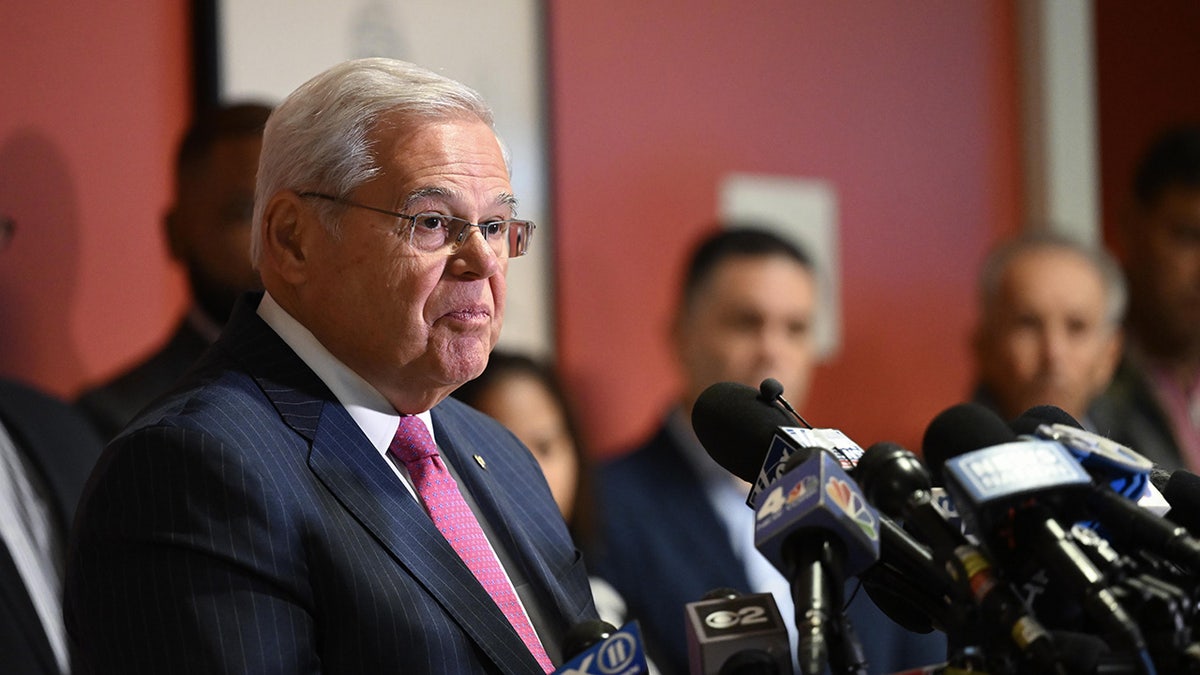 On Friday, prosecutors in the Southern District of New York unsealed an indictment charging Menendez, his wife Nadine, and New Jersey businessmen Wael Hana, Jose Uribe and Fred Daibes with participating in a years-long bribery scheme.
Since 2018, as alleged by federal prosecutors, the three businessmen collectively paid hundreds of thousands of dollars of bribes, including cash, gold, a Mercedes-Benz, and other things of value in exchange for Menendez agreeing to use his power and influence to protect and enrich them and to benefit the government of Egypt.
The indictment accuses Menendez of improperly pressuring an official at the U.S. Department of Agriculture (USDA) to seek to protect a business monopoly granted to Hana by Egypt. The senator is also accused of taking actions seeking to disrupt a criminal investigation undertaken by the Office of the New Jersey Attorney General related to Uribe and his associates.
Federal prosecutors say Menendez recommended that President Biden nominate a U.S. Attorney who the senator believed he could influence with respect to Daibes, and sought to disrupt a federal criminal prosecution of Daibes undertaken by the U.S. Attorney's Office for the District of New Jersey.
WHITE HOUSE WEIGHS IN ON BOB MENENDEZ CHARGES, DECLINES TO CALL FOR RESIGNATION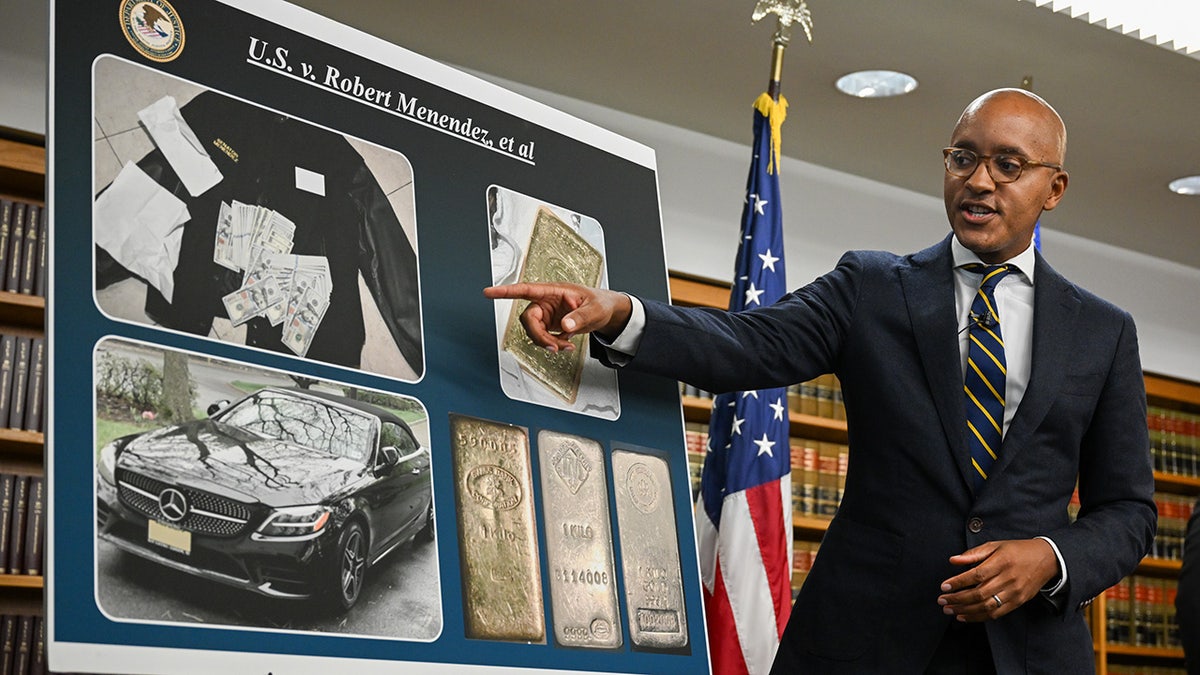 In June 2022, the FBI executed a search warrant at Menendez's New Jersey home where federal agents observed many of the fruits of the bribery scheme, including cash, gold, the luxury convertible, and home furnishings. Prosecutors say $480,000 in cash, much of it stuffed into envelopes and hidden in clothing, closets, and a safe, was discovered in the home, as well as over $70,000 in cash in Nadine's safe deposit box. Some of the envelopes contained the fingerprints and/or DNA of Daibes or his driver, according to the indictment.
Menendez has since hired attorney Abbe Lowell, CNBC reported. Lowell is also defending Hunter Biden against gun charges amid the Justice Department's years-long tax evasion probe.
The senator has denied any wrongdoing and rejected calls for his resignation. He did, however, step down from his role as chairman of the Senate Foreign Relations Committee.
Menendez faced a previous federal corruption indictment in 2015, but those charges ended in a mistrial in 2017. In 2018, the Senate Ethics Committee said he broke federal law and rules of the upper chamber in accepting unreported gifts from a friend and political ally. He still won reelection later that year.
Fox News' Danielle Wallace contributed to this report.