Peacock pride: NBC ignores 'Wawagate' furor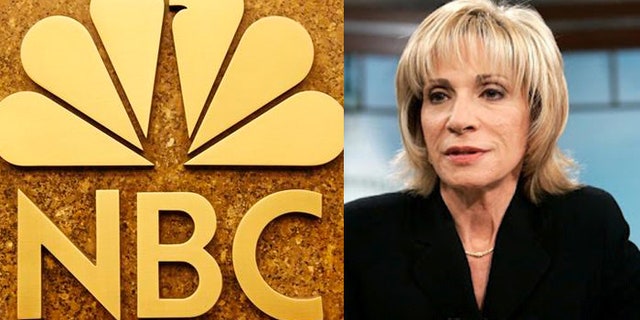 NEWYou can now listen to Fox News articles!
Three days after one of its highest-profile news anchors played manipulated video that made Mitt Romney appear out of touch with everyday voters, NBC officials seem content to let the controversy die down without an apology or explanation.
Other than issuing a terse, one-sentence statement late Tuesday afternoon, NBC has virtually ignored what the blogosphere dubbed "Wawagate." The carefully-edited segment, aired on Monday's edition of "Andrea Mitchell Reports," spliced together a Romney speech, making it appear that he was expressing genuine amazement at a convenience store's use of technology to take sandwich orders. In reality, he was facetiously comparing the tech-savvy private sector to the clumsy government bureaucracy.
"All standards have gone out the window," said Brent Bozell, president of the Media Research Center, which compared the edited MSNBC clip to unedited video of the rally on YouTube.
"They are editing at will and it doesn't matter that they are caught. My guess is that they will continue to do it," Bozell added.
Former MSNBC anchor David Shuster said the network should have owned up to its mistake.
"Covering up Wawa video is bad for accuracy," said Shuster, who was guest hosting for Bill Press on MSNBC competitor Current TV. "Digging in their heels, they have made this, instead of a one-day story, a three-day story," he said.
Writing in Investor's Business Daily, Andrew Malcolm recalled similar distortions aimed at Dan Quayle and President George Bush.
"The repetitive media meme for Republicans is 'out of touch,'" Malcolm wrote. "Well, this may be the best/worst one yet."
Still, the network declined to comment on Wednesday, apparently standing on a Tuesday statement denying any wrongdoing.
"MSNBC did not edit anything out of order or out of sequence and at no time did we intend to deceive our viewers," NBC spokeswoman Lauren Skowronski said in a written statement provided to FoxNews.com.
Romney's comment came on a Pennsylvania campaign stop in which he discussed ordering a sandwich at convenience chain Wawa.
"It's amazing," Romney said, as the Pennsylvania crowd appeared to laugh. Then viewers saw Romney say, "You have a touchtone keypad, and you touch that, touch this, go pay the cashier, there's your sandwich. It's amazing."
[pullquote]
After the clip, Mitchell and MSNBC contributor Chris Cillizza laughed out loud as Romney seemed to be in awe of the touchscreen menu board.
What Romney actually was referring to as amazing was explained in the rest of the video that originally didn't make it to air.
Viewers didn't see or hear was nearly three minutes of Romney discussing the nightmare of paperwork faced by an optometrist trying to get a change of address completed. He expressed mock amazement at Wawa's efficiency to underscore how the private sector often runs circles around the clumsy bureaucracy.
"We went to Wawas and it was instructive to me, because I saw the difference between the private sector and the governmental sector. People who work in government are good people and I respect what they do, but you see, the challenge with government is that it doesn't have competition," Romney said in a portion edited out of the segment.
On the original broadcast, Mitchell compared Romney's "gaffe" to an old perceived campaign flub by George Bush Sr., who supposedly marveled at a supermarket scanner at a grocers' convention during his failed 1992 re-election bid. Even though Bush was actually impressed not by an ordinary scanner, but by a then state-of-the-art device that could weigh food and read damaged bar codes, the anecdote was reported by The New York Times and offered as evidence that Bush was out of touch with everyday Americans.
"It's so unnecessary. So trite to make the comparison to Bush 41 and the scanner gaffe," Bozell said,
Officials for the Romney Campaign declined to comment on the matter.
Requests for comment to multiple officials at MSNBC and parent company NBC Universal were not immediately returned.
"Wawagate" is not the first time NBC has caught flack for their news coverage in recent months.
Last August, Ed Schultz of MSNBC played an edited clip in which then-presidential candidate Rick Perry described the national debt as a "big black cloud that hangs over America" to make it sound like a racial dig at President Obama. Schultz later apologized.
And in March, NBC was caught editing the audio of George Zimmerman's 911 call as he watched Trayvon Martin in the minutes before he fatally shot the Florida teen. On a tape edited and played on the "Today" show, Zimmerman was heard calling Martin "suspicious" and volunteering that he was "black." But the full, unedited tape showed that Zimmerman only mentioned Martin's race when asked by the dispatcher. The result made it sound like Zimmerman was racially profiling Martin. The network fired three people after getting widespread criticism.