Paul Ryan-backed candidates win key primaries, in test of exiting House speaker's influence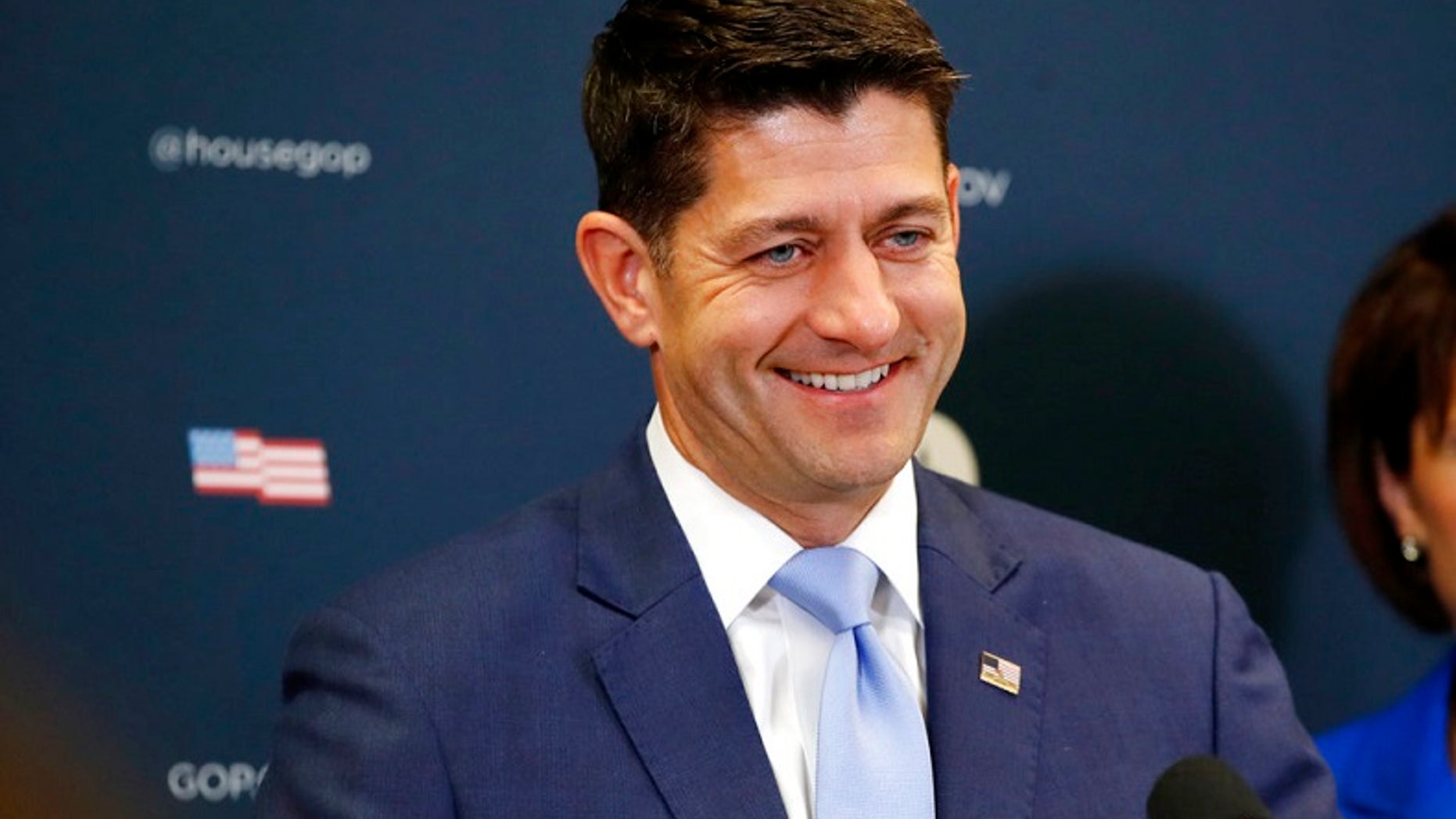 One politician is declaring a win in Tuesday's major primaries even though he wasn't on the ballot: That's departing House Speaker Paul Ryan, whose endorsement helped lift two candidates to victory and underscored his continuing influence in Wisconsin.

Buoyed by Ryan's endorsement, Bryan Steil, a former aide for Ryan from a prominent family in his hometown of Janesville, decisively won the GOP primary in the race to replace Ryan in the state's 1st Congressional District. He received more than 50 percent of the vote, more than tripling his nearest competitor's tally.
And Leah Vukmir, who also had Ryan's backing, triumphed in a bitter primary to determine who will take on vulnerable Democratic Sen. Tammy Baldwin in a race that could determine which party will control the Senate in November.
Polls had shown the race between Kevin Nicholson and Vukmir, who is also an ally of Gov. Scott Walker, had been neck-and-neck. Despite those early indicators, on Tuesday Vukmir drew 48 percent of the vote, compared with 42 percent for Nicholson. She posted especially high, double-digit numbers in Racine and Walworth Counties, areas that Ryan represented in Congress.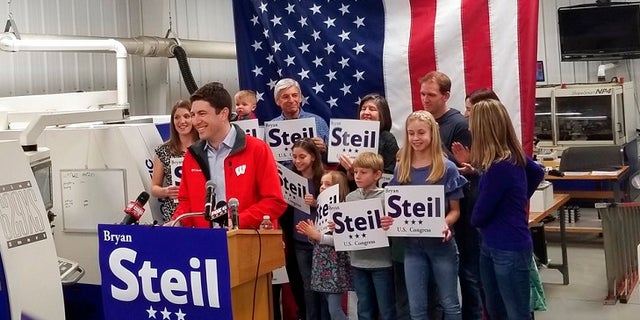 Vukmir, who had been critical of President Trump in 2016, did not have the president's endorsement.
DEMS NOMINATE UNION LEADER 'IRON STACHE' TO REPLACE RYAN, DESPITE DUI AND CHILD SUPPORT DELINQUENCY
But Ryan, who announced earlier this year that he would not seek re-election, campaigned extensively for both Vukmir and Steil. Vukmir also had the endorsement of longtime Rep. Jim Sensenbrenner.
"Speaker Ryan has never strayed from his Wisconsin roots, and last night's results make it clear that his endorsement carries real weight among the voters who know him best," Ryan spokesman Jeremy Adler told Fox News. "He'll continue to be an active presence on the campaign trail through November, both in the Badger State and across the country, to tout our strong candidates and sell the GOP's better off message."
Notwithstanding Ryan's successes in the primaries, Democrats remain optimistic about their chances to pick up the southeast Wisconsin district that Ryan has represented for 20 years.
Ryan, who last month suggested that Trump was just "trolling" by suggesting that he might revoke ex-CIA Director John Brennan's security clearance -- a move Trump actually did take on Wednesday -- has critics on both sides of the aisle. Some Democrats claim he's been too soft on Trump, while others blame him for the GOP-led Congress' failure to pass comprehensive immigration reform or fully repeal ObamaCare.
But the Democratic nominee to take Ryan's seat, Randy Bryce, has his own significant liabilities. A union ironworker known as "Iron Stache," Bryce has a lengthy rap sheet and a history of not paying child support to his ex-wife.
He has been arrested at least nine times, according to police records, including in 1998 on charges of operating a vehicle while intoxicated. He pleaded guilty, but initially failed to appear in court; he ultimately received a suspended sentence.
In 1991, Bryce was booked on charges of marijuana possession, trespassing and theft. In 2000, he was arrested and accused of driving with a suspended license; he was arrested on a similar charge in 2003.
In addition, the Milwaukee Journal Sentinel reported last year he was delinquent on his child support payments to his ex-wife for nearly two years. Bryce paid off $1,257 in child support debt just two months before he launched his campaign for Congress, according to the paper.