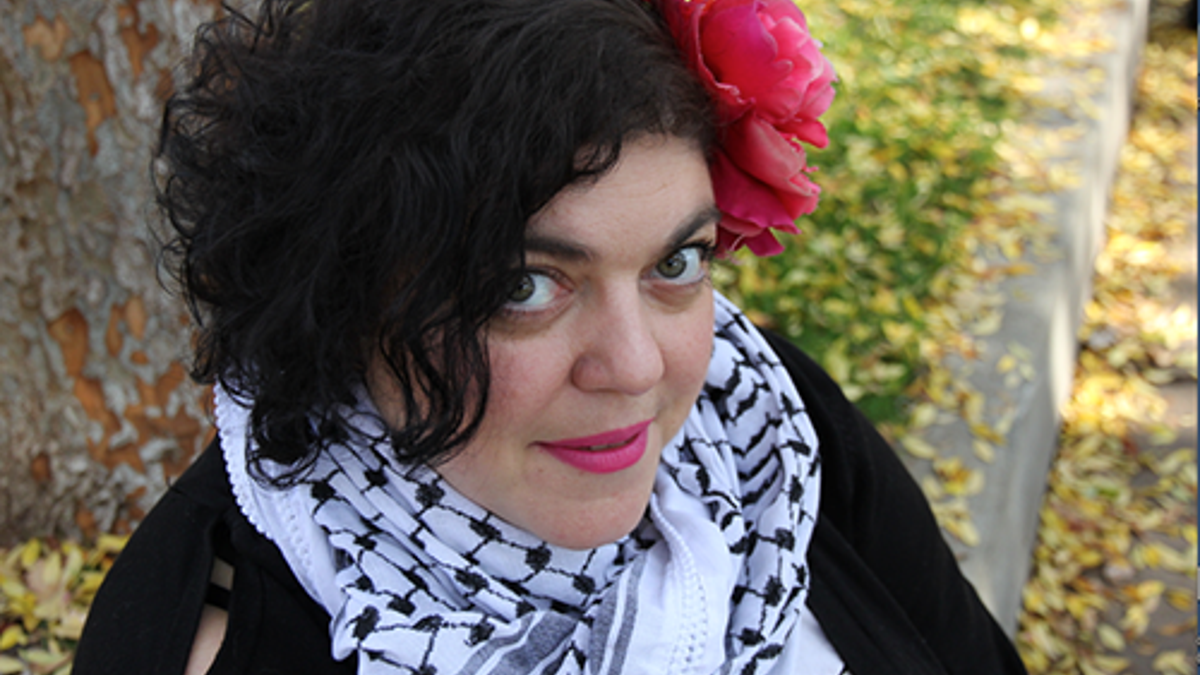 A university professor in California has sparked a social media uproar after calling former first lady Barbara Bush an "amazing racist" who raised a "war criminal," and saying she's "happy the witch is dead."
Randa Jarrar, an author and professor in the English department at California State University, Fresno (aka Fresno State), made the distasteful comments just an hour after the death of the former first lady was announced.
"Barbara Bush was a generous and smart and amazing racist who, along with her husband, raised a war criminal. F*** outta here with your nice words," the professor tweeted.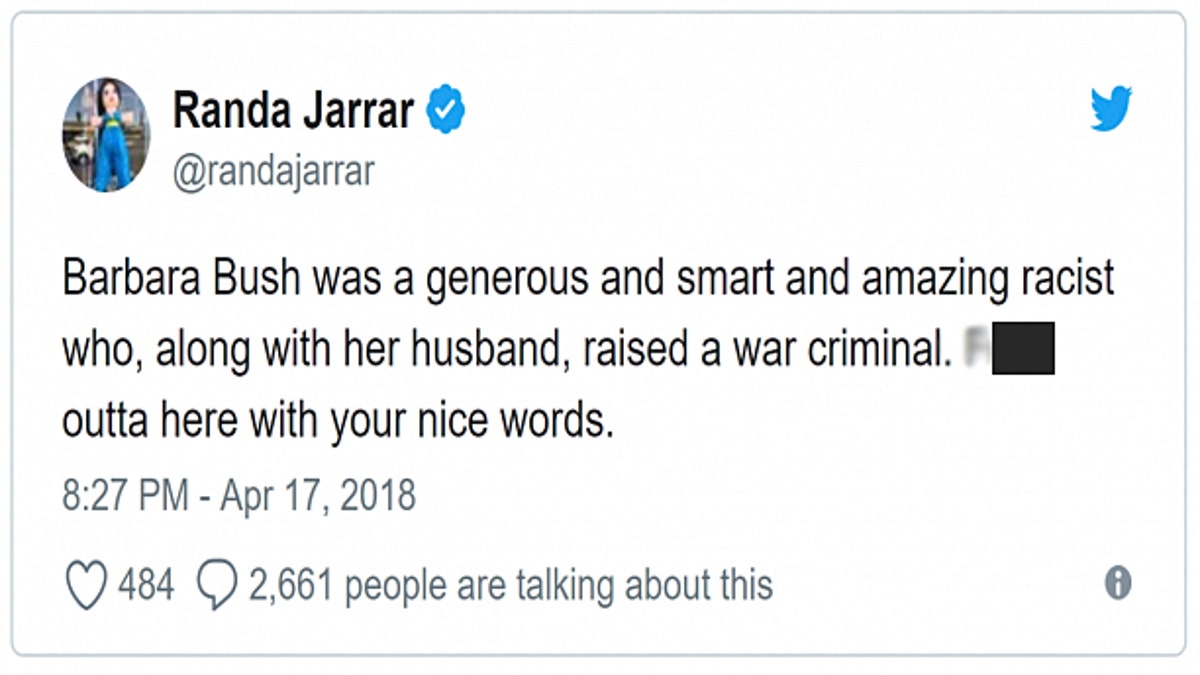 Bush, 92, died Tuesday, just days after the family announced she was failing in health and would refuse further medical treatment in favor of "comfort care."
Her husband, former President George H.W. Bush, was "broken-hearted" over the loss of his "beloved Barbara," while former President George W. Bush called his mother "a fabulous First Lady and a woman unlike any other."
But the Fresno State professor was apparently not touched by the loss of the former first lady, who was called "everybody's grandmother."
"PSA: either you are against these pieces of s--- and their genocidal ways or you're part of the problem. That's actually how simple this is. I'm happy the witch is dead. Can't wait for the rest of her family to fall to their demise the way 1.5 million Iraqis have," Jarrar said in another tweet.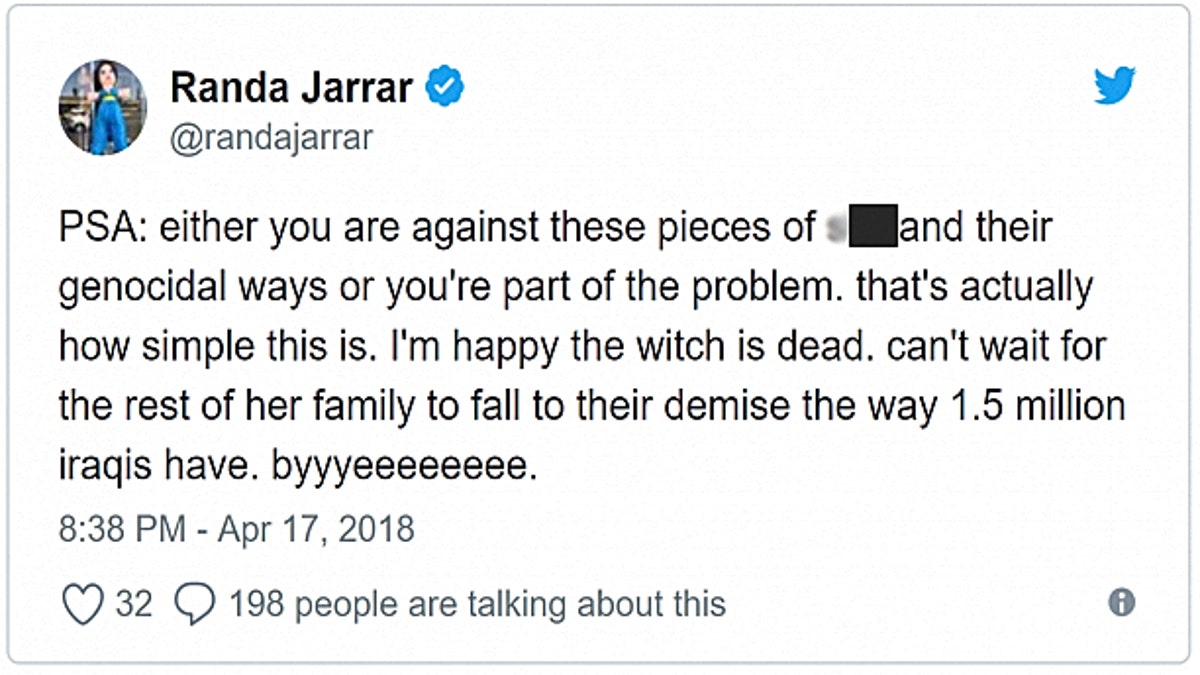 The comments, which drew thousands of negative replies, sparked outrage on social media, with people universally condemning the professor's tweets and some calling for her firing.
"I hope you find peace and one day walk away from this profound hatred," writer Chad Felix Greene wrote.
Conservative commentator Ben Shapiro slammed Jarrar, tweeting: "Good news: you won't have to see her when she's in heaven and you're burning in hell."
Jarrar remained unapologetic amid the criticism, engaging with critics on social media and doubling down on her attacks against the Bush family, though she later set her Twitter account to private. She tweeted that she's happy to that "George W. Bush is probably really sad right now."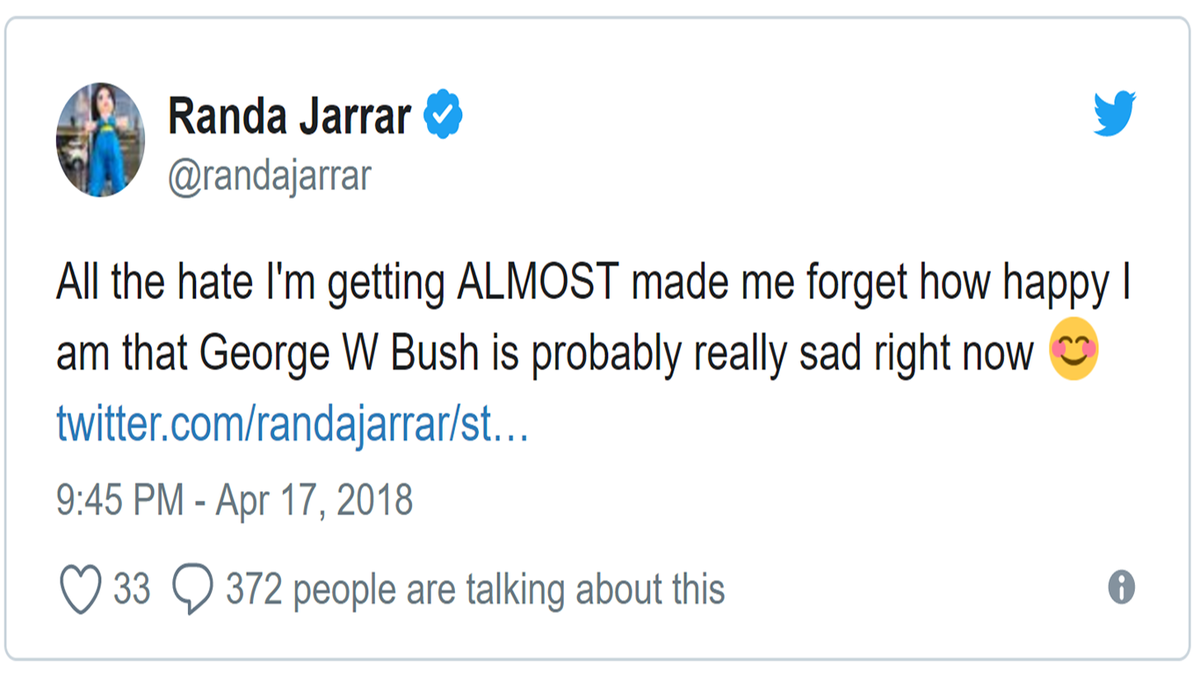 She also boasted that because she is a tenured professor, she couldn't be fired over her views. "I work as a tenured professor. I make 100K a year doing that. I will never be fired. I will always have people wanting to hear what I have to say," she wrote on Twitter.
"I work as a tenured professor. I make 100K a year doing that. I will never be fired. I will always have people wanting to hear what I have to say."
The controversy forced Fresno State to issue a statement distancing itself from the professor's comments, which officials said raise "deep concerns."
"On behalf of Fresno State, I extend my deepest condolences to the Bush family on the loss of our former First Lady, Barbara Bush," Fresno State President Joseph Castro said in the statement. "We share the deep concerns expressed by others over the personal comments made today by professor Randa Jarrar, a professor in the English Department at Fresno State."
Castro stressed that Jarrar's comments were "as a private citizen," and don't represent the university. "Professor Jarrar's expressed personal views and commentary are obviously contrary to the core values of our University, which include respect and empathy for individuals with divergent points of view, and a sincere commitment to mutual understanding and progress," he added.