Oregon's bike tax met with resistance by Republicans, cycling advocates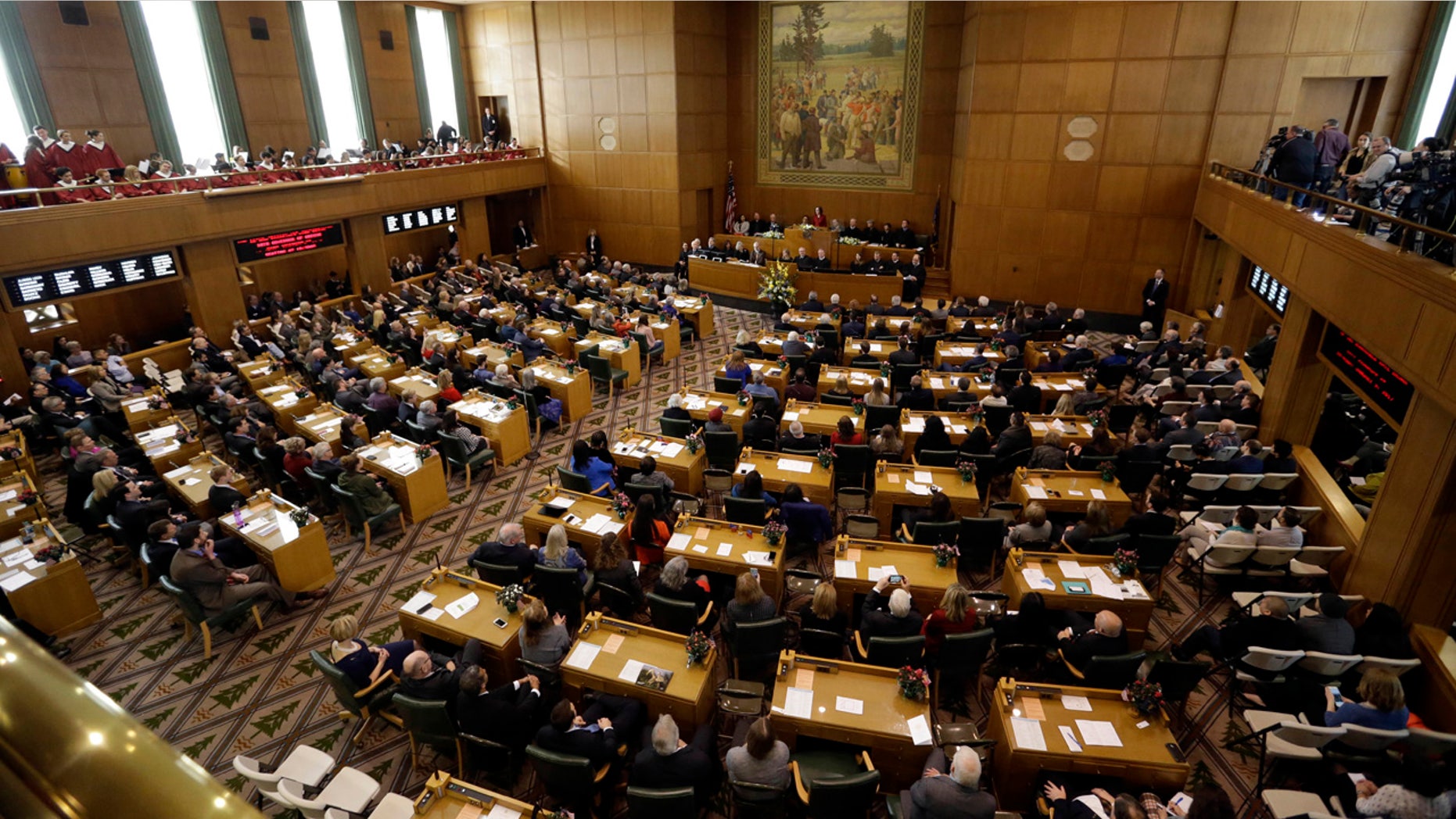 Oregonians love to ride bikes, and their government officials will happily let you know about it.
To take one example, the Portland Bureau of Transportation boasts that 7.2 percent of the city's commuters do so by bicycle, "the highest percentage of bike commuters for a large American city." The city's bike share program has been dubbed Biketown, a nod to local shoe titan Nike's ubiquitous stores.
But the hobby hailed by its proponents as healthy and good for the environment is now set to become more costly after Oregon legislators passed a massive transportation package that includes a tax on the sale of bicycles.
Beginning next year, new bicycles with wheels that are at least 26 inches in diameter and a retail price of $200 or more will be taxed at a flat rate of $15.
Proponents of the tax say it will fund improvements for bicycle and pedestrian projects. But it has also drawn the ire of Republicans and cycling advocacy groups.
"Oregon is now the only state in America with a bicycle excise tax," wrote Jonathan Maus, editor and publisher of the BikePortland.org blog on July 6. "We are taxing the healthiest, most inexpensive, most environmentally friendly, most efficient, and most economically sustainable form of transportation ever devised by the human species."
Oregon Republican Party Chairman Billy Currier slammed the state's governor, Katie Brown, for promoting what he called " anti-healthy, environmentally-unfriendly policies."
"[Brown] continues to view the people of her state as nothing more than a piggy bank to fund her efforts to impose job-killing policies," Currier said in a statement last week.
Small business owners have expressed their opposition to the tax, saying the $200 price will exempt bike sales from big-box retailers.
"This tax still feels punitive in the fact that it unfairly puts the burden of this tax on small business," Chris DiStefano, the owner of River City Bicycles in Portland told KPTV earlier this year. "Why would we cut off that revenue source, and potentially 75 percent of the revenue source would be bikes sold through those stores? Why would we cut that out?"
Brown is expected to sign the bike tax into law. It was not clear whether opponents would challenge it in court or through a ballot measure.