Oregon voters will decide fate of state's controversial sanctuary law
Voters in Oregon are about to weigh in on one of the most controversial topics of our time. Should the local government provide sanctuary to immigrants who are in the U.S. illegally?
Ballot Measure 105 would repeal the country's oldest sanctuary state law, passed almost unanimously in Oregon in 1987. It bars local police from using resources to enforce immigration law.
Oregonians for Immigration Reform is spearheading the repeal effort. Leaders say it is policies like this that encourage the caravan of Central Americans making its way through Mexico to the U.S. border.
"Oregon has laid out the welcome mat for people to come into our country illegally," said Cynthia Kendoll, President of OIR. "On one hand we say, 'don't try to cross our border,' on the other hand we say, 'if you get here, we'll take care of you."
According to the Center for Immigration Studies, there are 300 sanctuary city jurisdictions, including seven states. Immigrant rights groups working to defeat the repeal of Oregon's law are trying to keep the focus local and not on caravans, President Trump or the border wall.
"This ballot measure is about Oregon, our Oregon values of fairness and how we treat each other," said Andrea Williams, executive director of Causa and leader of the No on Measure 105 campaign. "It's also about a law that we passed 31 years ago that has been working really well for us."
But 16 sheriffs from across Oregon say the law is not working. Citing safety and respect for the law, they signed a letter supporting a repeal of the law. Among the examples they point to is Sergio Martinez, an illegal immigrant convicted of sexually assaulting two women in Portland last year and sentenced to 35 years in prison.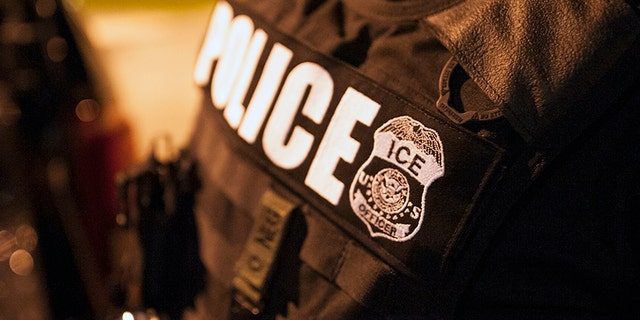 Just days before the attack, Martinez was in the Multnomah County Jail. Immigration and Customs Enforcement agents requested a detainer until they could get him. But citing the sanctuary law, Multnomah County Sheriff Mike Reese ignored the detainer request and released Martinez, even though he had already been deported 13 times.
Fellow sheriffs in Oregon and the Western States Sheriff's Association say that's wrong.
"When people have committed a crime, and they're being hidden and released back into society and they do more crimes, I think that's the worst thing you could possibly do," said Morrow County Sheriff Ken Matlack.
The feeling, however, is not universal among law enforcement. Retired Hillsboro Police Chief Ron Louie, said immigrants will be less likely to report crimes or come forward as witnesses if the sanctuary law is repealed.
"The community itself has a higher level of trust under the current law and I believe trust will be eroded under Measure 105, because, if anything, the perception of fear," Louie said.
FAIR, the Federation for American Immigration Reform, estimates there are 146,000 illegal immigrants living in Oregon, costing state taxpayers $1.22 billion in 2017. While Oregon is a blue state when it comes to statewide elected officeholders, voters have recently repealed special rights for undocumented immigrants. In 2014, voters repealed a law that provided a driver's permit to illegal immigrants, by a 66-34 margin.