Opinion: Latino Activists Target First Amendment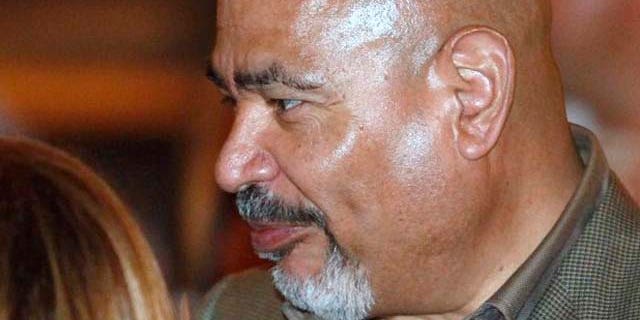 One of the first rules of Activist 101 is to frame a cause in the way that suits you best. Take for
example the California Dream Act just signed into law Saturday by Governor Jerry Brown allowing
undocumented immigrants attending public universities to receive state financial aid. Latino activists call it a
victory for justice. Yet, just two days earlier, one of those same activists announced that his self-appointed
group of media watchdogs was pouncing on a pair of Southern California radio talk show
hosts who opposed the Dream Act, despite the injustice of their attack on the First Amendment itself.
On Thursday, the National Hispanic Media Coalition (NHMC), a tiny group that is neither national,
nor a coalition of anyone except its own members, declared it was boycotting advertisers of the John
& Ken Show on KFI640AM owned by Clear Channel Radio. The admittedly controversial pair is
known for its equal opportunity in-your-face approach to most of the issues it espouses. For years,
John Kobylt and Ken Chiampou have irritated many Latinos with their unbridled and often caustic
comments, the same style unleashed against any opponent they target. Yet, at the same time, the
show has garnered equally ardent supporters, more than a million listeners a week.
So when they received a Press Release from a pro-immigrant rights advocate, in typical John & Ken
fashion, the team voiced its opposition to the content supporting the Dream Act and encouraged their
listeners to call the two telephone numbers listed in the document. At the receiving end was Jorge-
Mario Cabrera, Communications Director for the Coalition for Humane Immigrant Rights Los
Angeles (CHIRLA). In all, Cabrera says he received more than 400 calls, many from angry Dream
Act opponents who expressed how they felt in no uncertain terms, including foul language and a few
threats.
Immediately, the NHMC seized on the opportunity to turn this incident into another shot in the
spotlight. First, it demanded that Clear Channel fire John & Ken or face a boycott against its
advertisers. Then it called for a meeting. When the broadcaster agreed, the headline hungry activist
gadfly turned the concession into yet another round of media carnival chest beating and sucker-punched
the company by making the firings a pre-condition to the sit-down.
NHMC also stepped up its own style of verbal assaults while denouncing the radio station for not
silencing John & Ken and poisoned any semblance of a civil discourse. Concern over the First
Amendment fell by the wayside for the opportunist activist group that has made cash-for-causes
activism a lucrative endeavor often bullying headline wary publicly-owned media corporations into
calculated settlements rather than roll in the mud with NHMC. In this instance, the Coalition may
have misjudged its target.
On Thursday, Clear Channel declared it would not meet with NHMC and would instead reach out to
a "larger, more representative group of local Latino leaders…to better understand the real issues of
their community and how KFI can better serve them." Also, the broadcaster announced it would not
terminate John & Ken and defended their First Amendment rights stating, "Expressing your opinion
is not a firing offense".
Sensing momentum was shifting, NHMC launched the boycott late Thursday and began a flurry of
damage control calls warning any Latino group that agreed to meet with Clear Channel would be
denounced. The reason is clear. The first thing an activist demands when posing as a champion of
good-against-evil is control of the battle. As importantly, last thing he wants is that those whom he
allegedly represents speak up for themselves.
For this reason what happened Friday morning was a critical development which gave Clear Channel
a ray of hope when Cabrera broke his, perhaps NHMC-imposed silence. "I know how to stand up for
myself when needed," he wrote in an email letter to the network's top brass. Cabrera then outlined a
five-point proposal for "opening up dialogue between John and Ken, their listener base and the
immigrant community".
At no time did Cabrera, the one directly impacted in the incident, demand their dismissal. Making
termination even more moot was the Dream Act's passage over the weekend, in effect making John
and Ken the losers in this debate. Still, the NHMC now has to save face and is still beating the drums
for their firing. Admittedly, the radio duo's track record is not without its blemishes either and an
apology to Cabrera could go a long way.
However, a boycott of a radio talk show falls far short of providing long-term solutions for Dreamers
and does nothing to solve the more complex immigration reform issue. Nor does it help foster
broader and more lasting change in the culture of KFI640AM. For NHMC though, continuing to fan
the flames provides what it loves most --- headlines and galas. That means building its image as
mythical Latino Gatekeeper to all-things-media in Hollywood and bigger donations from media
companies fearful they could be next or that they could be targeted again. Good for NHMC, bad for
John and Ken, only it's latest intended fall guys, along with the First Amendment.
David Cruz is a multiple Emmy-Award winning Broadcast Network Television and Radio Journalist who
anchors a daily, bilingual news talk radio program in Southern California. He also produces news and
public affairs programming content for broadcast, online and mobile platforms. For more information:
davidcruz@brightflashmedia.com.