'Rico Suave' Rapper Sues Lady Gaga's Musical Director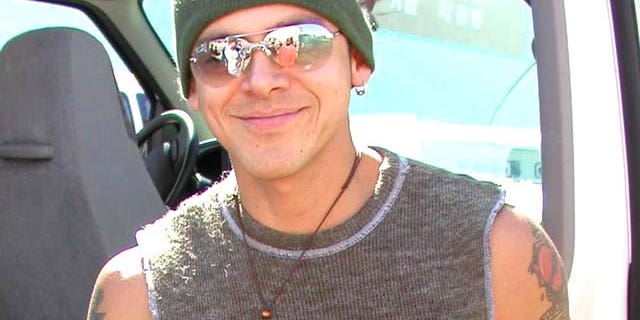 Ecuadorian rapper Gerardo Mejia, known for his hit "Rico Suave," is suing music executive Fernando Garibay, none other than Lady Gaga's musical director.
TMZ reports that according to court documents, Mejia decided to leave his position as an Interscope Records representative in 2004 to manage Garibay.
Since then, Garibay has landed top deals --directing Gaga's latest "Born This Way" album as well as working with Spanish heartthrob Enrique Iglesias, Britney Spears and Sting.
The "Rico Suave" star claims he never received his fair share for the well-paid contracts and is demanding a minimum pay of $4,000,000.
Born in the U.S. to immigrant Mexican parents, Garibay learned to play multiple instruments such as the drums, guitar, and the piano at an early age. As a music composer and producer, he began creating music for superstars Marc Anthony and Will Smithearly on in his career at Interscope Records.
When meeting Gaga at the record label four years ago, Garibay believed the two clicked from the start.
"She and I had a very strong connection right from the start," Garibay told EFE during a "Born This Way" promotional interview.
"When we started talking, we discovered that we had many things in common, we both put up with teasing and misunderstandings in our childhood, we both see music as the ideal medium in which to express ourselves and we believe in freedom as a fundamental principle," he added.
You can reach Alexandra Gratereaux at: Alexandra.Gratereaux@foxnewslatino.com or via Twitter: @GalexLatino
Follow us on twitter.com/foxnewslatino
Like us at facebook.com/foxnewslatino