Omarosa used 'strictly forbidden' White House car service for her commute: report
Former Trump aide and recurring reality television contestant Omarosa Manigault-Newman was fired last year after improperly using the official White House car service, according to a new report.
New details relating to her departure from the White House in December emerged in a Tuesday story in Politico. Manigault-Newman, who got famous as a contestant on now-President Trump's reality show "The Apprentice," campaigned for Trump during the 2016 election and landed a role in the White House as director of communications for the Office of Public Liaison.
But according to the new report, White House Chief of Staff John Kelly dismissed her for using the "CARPET" car service for "office pick-up and drop-off service," something Politico said is "strictly forbidden by the federal government."
The report said that after she was fired, she attempted to appeal to Trump directly in the White House residence, but accidentally tripped a Secret Service wire.
Manigault-Newman could not be reached Tuesday, and a White House spokesman did not return a request for comment.
Since leaving the White House, she has been appearing on the CBS reality series "Celebrity Big Brother," where she has not shied from criticizing the Trump administration. Most recently, she took aim at Vice President Pence.
OMAROSA TRASHES 'SCARY' MIKE PENCE, MOCKS HIS CHRISTIAN FAITH ON 'CELEBRITY BIG BROTHER'
"Can I just say this, as bad as you all think Trump is, you'd be worried about Pence. Everybody that's wishing for impeachment might want to reconsider their lives," she said in a clip released this week. "You would be begging for days of Trump back if Pence became president. He's extreme. I'm Christian, I love Jesus. But he thinks Jesus tells him to say things, and I'm like, 'Jesus didn't say that.' Scary."
On another episode last week, Manigault-Newman said of the president's Twitter habits: "I was haunted by tweets every single day. What is he going to tweet next?"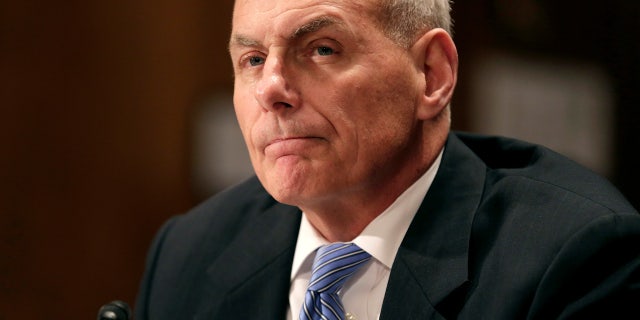 The White House responded last week by saying the reality star doesn't talk with Trump anymore.
"Omarosa was fired three times on 'The Apprentice' and this is the fourth time we let her go," White House Deputy Press Secretary Raj Shah said. "She had limited contact with the president while she was here. She has no contact now."