Oil companies say new federal regulations on Southwest bird have halted drilling in Kansas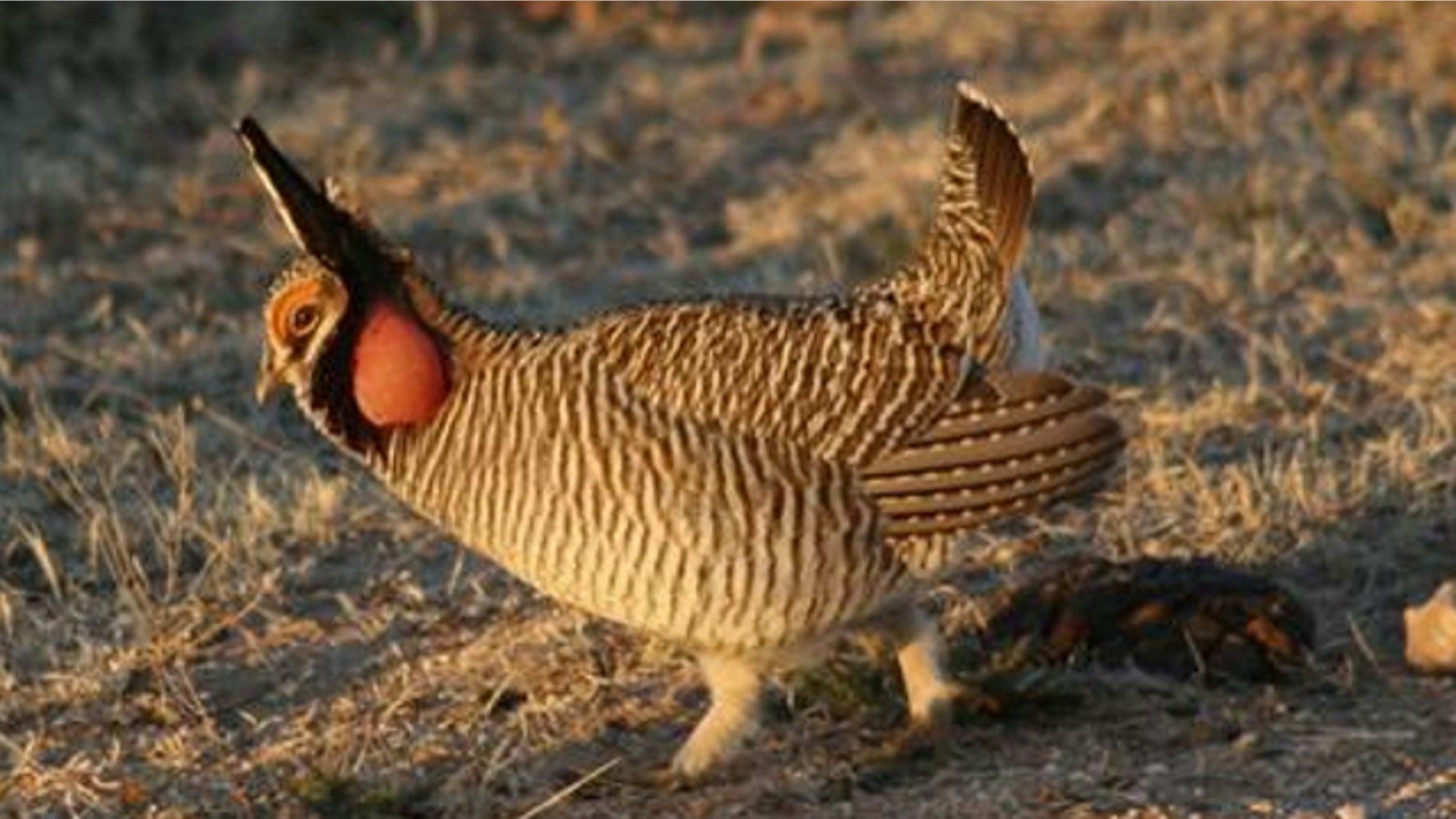 Oil companies say a weeks-old Obama administration ruling that protects a Southwestern prairie bird has already halted oil-drilling operations in Kansas and is costing the U.S. economy tens of millions of dollars, as a GOP congressmen suggests the move is another job-killing attack on fossil fuel.
The decision by the U.S. Fish and Wildlife Service that was announced in late March and took effect May 1 includes a provision that should allow federal officials and landowners in the five impacted states -- Colorado, Kansas, New Mexico, Oklahoma and Texas -- to manage conservation efforts.
But oil producers say the interim weeks was too little time for them to digest the regulations and figure out how to avoid the potential criminal and civil penalties.
"Not complying brings very stiff penalties, so we've basically just pulled out of western Kansas," Mike Vess, owner of Wichita-based Vess Oil Corp., said earlier this week. "The reaction was 'OK, we're just not going to drill.'"
Vess told FoxNews.com that his company is established enough to survive, but smaller ones might not and hourly workers and subcontracters such as geologists and water haulers will be hit hard.
He is asking federal officials to suspend the enforcement of the new regulations for six months so both sides can talk about best practices and "find a way for companies to co-exist with the lesser prairie chicken."
The reaction across southwest Kansas and in the four other states to putting the bird on the federal protected list has essentially been the same. And it follows warnings that the decision would result in the loss of hundreds of millions of dollars in oil and gas development in one of the country's most prolific regions, the Permian Basin in Texas and New Mexico.
"Nobody wants to be the first guy that gets sensationalized for running over a prairie chicken latch," Tim Sanders of Tomcat Drilling told a Kansas TV station.
He estimated that about 3,000 people in the Kansas region will be impacted, considering it has roughly 50 oil rigs that each employ about 15 workers, who are typically married with two children.
"It's certainly a job-killer in my district," Kansas GOP Rep. Tim Huelskamp told FoxNews.com on Wednesday. "You have to wonder if it's by design when you have a president who has declared a war on coal."
Huelskamp, also a Kansas farmer, and other critics of the president's domestic-energy plan think it over-regulates coal-fired plants and doesn't support domestic oil production, particularly by not approving the Keystone XL pipeline.
He is calling for a voluntary plan and said he's already taken a first step toward defunding at least part of a pending Interior Department appropriations bill.
"That'll really get their attention," he said.
There is little argument about the dwindling population of the bird -- a type of grouse known for its colorful neck plume and stout build.
Last year, the population across the five states declined to fewer than 18,000 birds -- nearly 50 percent lower than 2012 population estimates.
In addition, the bird has lost more than 80 percent of its traditional habitat.
Fish and Wildlife Service Director Dan Ashe attributes the decline largely to human activity such as oil and gas drilling, ranching and construction of power lines and wind turbines.
The birds, say biologists, fear tall structures like drilling rigs and electricity transmission towers from which predators such as hawks can perch and spot them.
Though Ashe also acknowledges the impact of the region's recent drought, Huelskamp and others suggest the drought is a major factor and that it perhaps hastened the decision to put the bird on the protected list.
They also argue that the lesser prairie chicken is not a migratory bird, so the states should have local authority.
Kansas Republican Gov. Sam Brownback called the federal decision a government  "overreach" and signed legislation that took effect Thursday that declares the federal government has no authority to regulate the bird in his state.
The new law say that only Kansas can regulate prairie chickens or their habitats within the state's borders. And it allows the attorney general or a county prosecutor to file lawsuits to block federal conservation efforts.
"But's there's not much optimism that's going to be effective," Vess said Wednesday.
In addition, Oklahoma's attorney general recently filed a lawsuit over the administration's decision to settle a lawsuit with an environmental group over the listing status of the lesser prairie chicken and other species.
The environmental group Defenders of Wildlife said the listing was "long overdue," but cautioned that the listing is weakened by "overly broad exemptions" for land uses.
The Associated Press contributed to this report.