Ohio Congressional Candidate Defends Nazi Uniform-Donning Reenactments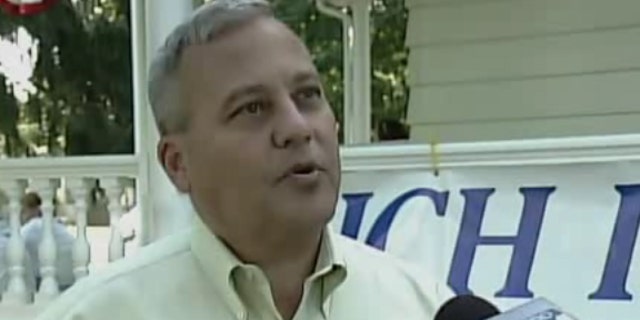 COLUMBUS, Ohio -- A Republican congressional candidate from Ohio says he did nothing wrong by wearing a Nazi uniform to participate in World War II reenactments.
In an interview with The Associated Press, Rich Iott said Monday that he took part in the historical reenactments to educate the public. He says he does not agree with what the Nazis did to Jews.
Iott says he participated in reenactments for several years as a part of his interest in history. He says he has also worn U.S. uniforms in reenactments.
The House Republicans' No. 2 leader, Eric Cantor of Virginia, said Sunday he would not support someone who would dress up in a Nazi uniform.
Iott is running against Democratic incumbent Rep. Marcy Kaptur in northwest Ohio.