Oh, Really? HealthCare.gov 'down,' as White House declares site 'up and running'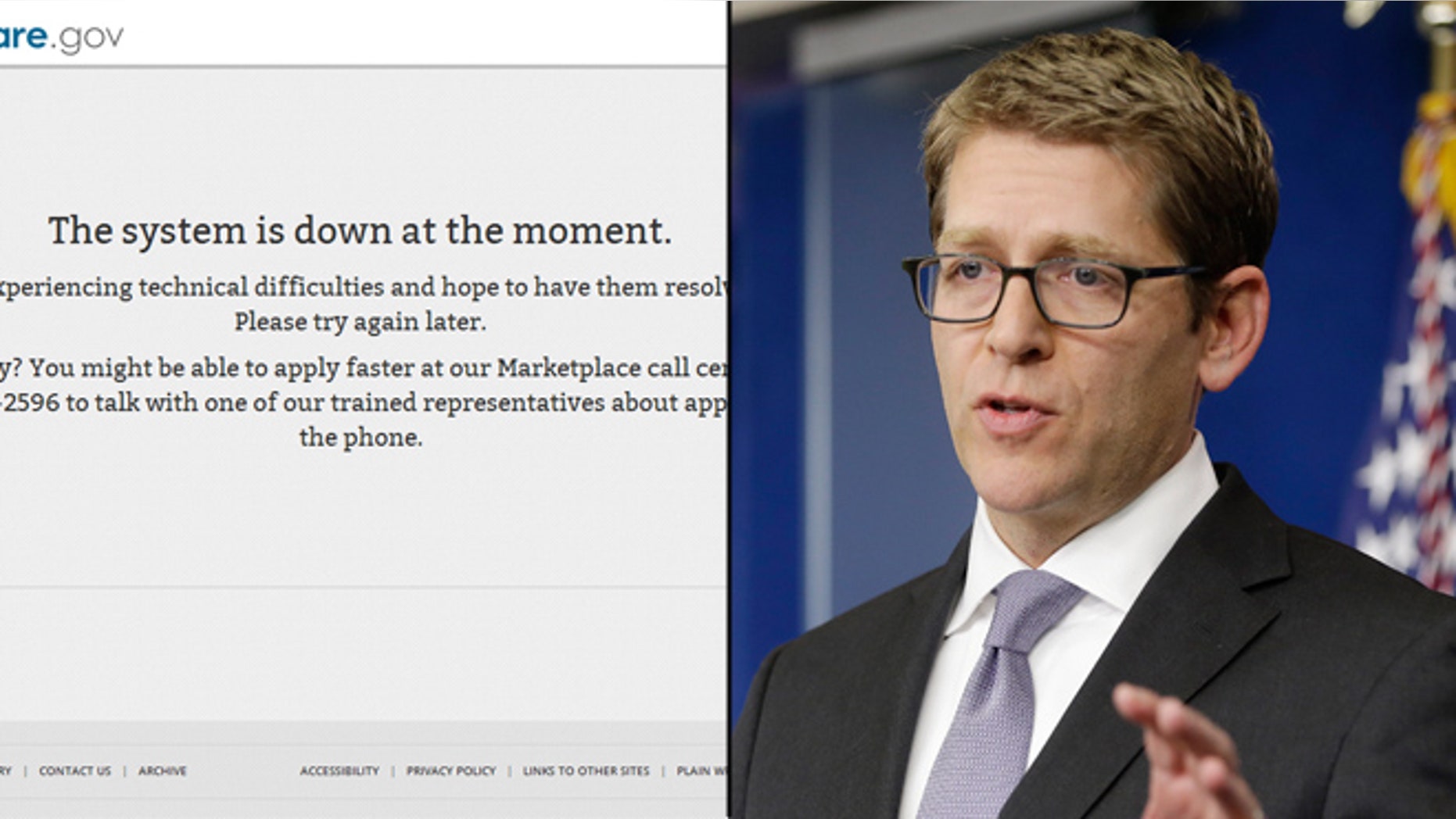 Despite the White House declaring that HealthCare.gov was "up and running" following a weekend outage, the website was still going down Monday afternoon.
White House Press Secretary Jay Carney and a spokeswoman for the Department of Health and Human Services both claimed Monday afternoon that Verizon Terremark had "resolved" the issue that had taken down the site on Sunday.
They said a component known as the "data services hub" was "fully operational" as of 7 a.m. ET.
"We're glad to see that the site is up and running," Carney said.
But the site itself told a different story.
"The system is down at the moment," the page declared, when Fox News tried to access the federally run exchange. "We are experiencing technical difficulties and hope to have them resolved soon. Please try again later."
Some of the state-run exchanges appeared to be functioning better. But Carney did not offer an explanation for why the page was down even as officials were declaring it operational.
"Obviously, I'm not online right now," Carney said, assuring that technicians are working to address the issue. More broadly, he said, the administration acknowledges that "HealthCare.gov has not performed adequately and the president's not happy about that."
The function that went down on Sunday is a conduit for verifying personal information of those applying for benefits. The glitch was attributed to a network failure at Terremark.
HHS said in a statement that Verizon addressed the outage Sunday night, and continued testing in order to bring the system back online in the morning.
In an indication of what might still be going wrong, the statement said users with an existing account would be able to log in and those without an account "may experience a wait time online" while testing continues.
HHS said the problems should be resolved by the end of the day.