Officials: Obama Leaving to Commanders Details on Afghan Departure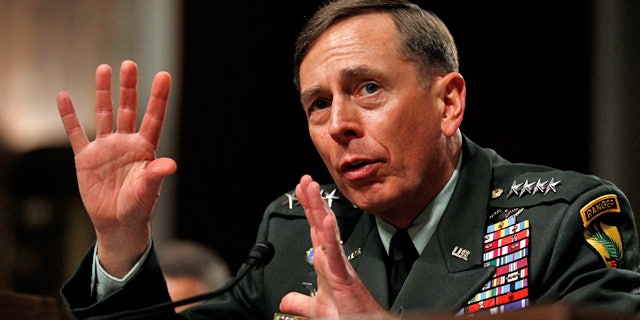 NEWYou can now listen to Fox News articles!
In promising a U.S. military pullout from Afghanistan will begin in July, President Barack Obama is permitting his commanders to decide critical details, including the number of troops to depart first and whether any of those will be combat forces, administration and military officials said Sunday.
Providing that leeway is important to Army Gen. David Petraeus, the top U.S. commander in Afghanistan. It allows him to pace this year's phase of the withdrawal in a way that preserves combat power through the end of the traditional fighting season in October or November.
Obama said in a national address Wednesday that he was ordering 10,000 troops home by year's end; as many as 23,000 more are to leave by September 2012.
The 33,000 total is the number that Obama sent as reinforcements in December 2009 as part of an effort to reverse the momentum of the Taliban and hasten an eventual political settlement of the conflict. The U.S. and its allies plan a full combat withdrawal by the end of 2014.
"Starting next month, we will be able to remove 10,000 of our troops from Afghanistan by the end of this year," Obama told the nation last week.
He did not say how many would leave in July.
In congressional testimony Thursday, neither Petraeus nor Navy Adm. Mike Mullen, chairman of the Joint Chiefs of Staff, provided details on what the July pullout would look like.
Petraeus, who is leaving his post this summer, said he was returning to Kabul to work out details of how he will fulfill the order to reduce by 10,000 by year's end and by an additional 23,000 next year.
There currently are about 100,000 U.S. troops in Afghanistan.
Mullen indicated that Obama was giving commanders wide latitude to shape the withdrawal, so long as they meet the president's broad timelines.
Petraeus and his designated successor, Marine Lt. Gen. John R. Allen, "will be given the flexibility -- inside these deadlines -- to determine the pace of this withdrawal and the rearrangement of remaining forces inside the country," Mullen told the House Armed Services Committee.
Allen's Senate confirmation hearing is scheduled for Tuesday.
Other administration and military officials, speaking on condition of anonymity to discuss internal deliberations, said Obama has left it to Petraeus to determine exactly how big a reduction to make in July and whether they include combat forces, so long as the drawdown reaches 10,000 by year's end. Those officials said it was agreed that no reductions in July was not an option.
Through his spokesman in Kabul, Petraeus on Sunday declined to discuss the subject of how the July phase of the withdrawal will be executed.
Petraeus, in line to be CIA director, told the Senate Intelligence Committee on Thursday that Obama chose a faster-paced troop withdrawal than Petraeus had recommended. But Petraeus said it was understandable that Obama had weighed more than strictly military factors, and that Petraeus supported the decision.
Obama's troop withdrawal plan was criticized Sunday by the chairman of the House Intelligence Committee, Republican Rep. Mike Rogers.
Rogers said he thinks the president shaped his plan mainly to fit the needs of his 2012 re-election campaign rather than the needs of commanders in Afghanistan.
"Unfortunately I think this was more written by the political shop than by the Pentagon," Rogers said on CNN's "State of the Union."
In an interview on the same program, the top House Democrat, Rep. Nancy Pelosi of California, acknowledged that domestic presidential politics played a role. She said he had hoped that Democrats who comprise Obama's base of political support would have some influence over his Afghan war decision.
"And I think they have," she said. "The president has taken out more troops than some others wanted him to."
One element of the July troop drawdown is set in motion.
Petraeus decided this month that two battalions of an Oklahoma Army National Guard infantry brigade that had been scheduled to deploy to Afghanistan in July to perform security duties would go to Kuwait instead. When the two battalions that those 800 soldiers would have replaced in Afghanistan go home in July, the total U.S. presence will drop by that amount.
It's not known whether Petraeus intends to make other July reductions.
Defense Secretary Robert Gates said while visiting Afghanistan in early June that he expected the first withdrawals to include a mix of combat and support troops.