Obama's Health Reform Pitch Falls Flat, Strategists Say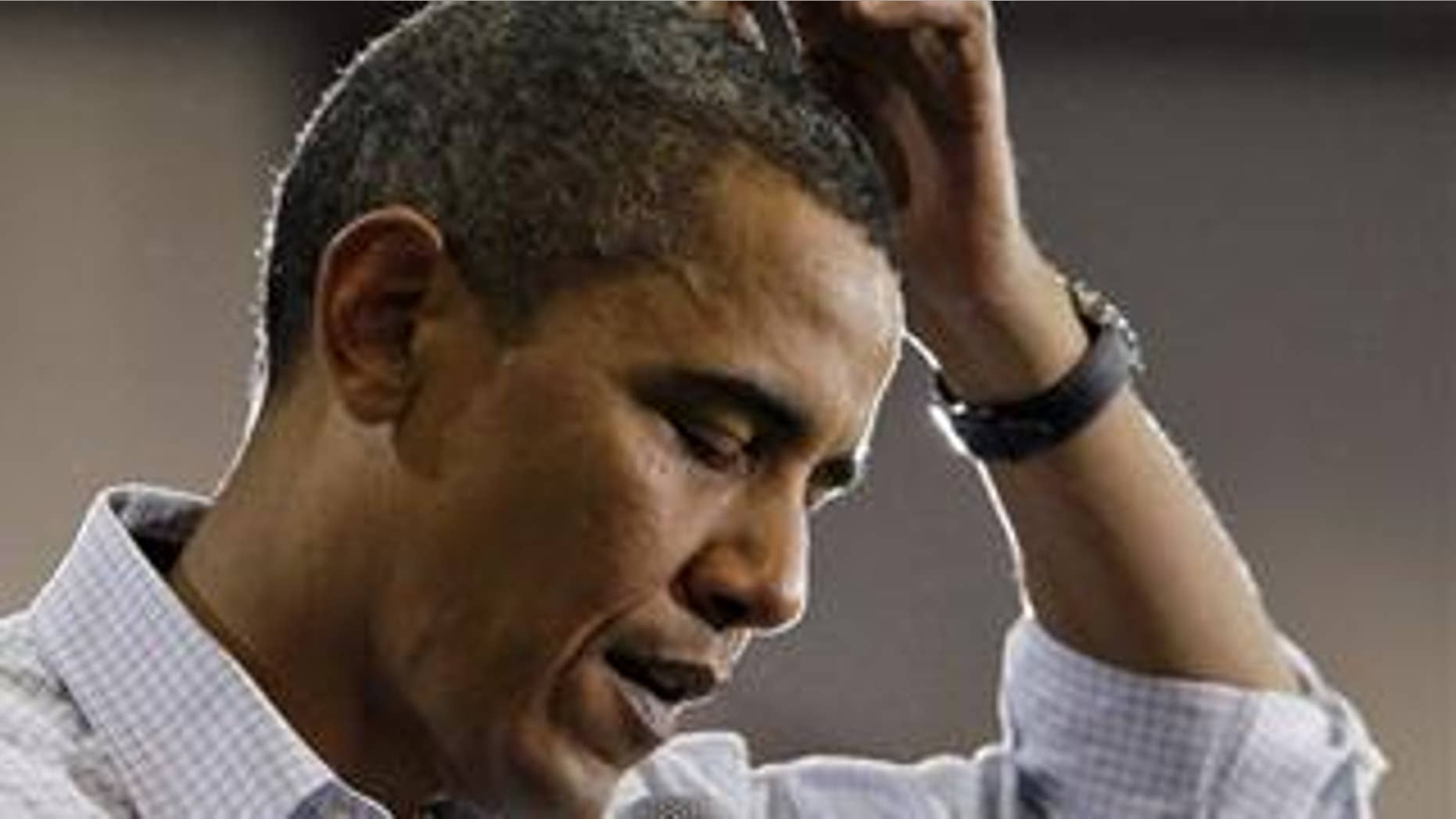 Conventional wisdom suggests that President Obama, after successfully playing pitchman for an economic stimulus and bailouts of Wall Street and the U.S. auto industry, should be getting better at selling his agenda.
But his efforts to sell the public on his plan to overhaul the health care system has looked more like amateur hour.
Democratic strategists told the Los Angeles Times that the Obama's administration's evolving, cerebral arguments for reform are backfiring and contributing to a decline in public support for the legislation.
"One of the difficulties has been that the explanation has changed," Howard Paster, a legislative liaison in the Clinton administration, told the newspaper. "Originally it was keyed very much to the economy. More recently, emphasis has been placed on issues of fairness and equity. We need to have a consistent set of reasons for doing this."
By contrast, conservative opponents of the Democratic plan have used a simple message that is resonating with the public: "Obamacare" will lead to a government takeover, rationing care, and leading to "death panels" that would decide when to "pull the plug on grandma."
A new Washington Post-ABC News survey found that that Americans are losing confidence in Obama. Less than half of Americans, or 49 percent, say they believe the president will make the right decisions for the country, according the poll. That's down from 60 percent at the 100 day mark of his presidency.
The poll published Friday says Obama's overall approval is 57 percent, 12 points lower than it was at its peak in April. Fifty-three percent disapprove of the way he's handling the budget deficit and his approval on health care continues to deteriorate.
Some Democrats advise that the White House needs to make its case for reform in personal terms and show how specific groups, like seniors, stand to gain under Obama's plan.
"They have not excelled in that area," Chris Jennings, a senior health care advisor in the Clinton administration, told the newspaper.
White House spokesman Robert Gibbs told reporters Friday that when Obama returns from his 10-day vacation, he will rejoin the health care debate with a compelling message.
Obama will "continue to tell people about why health care reform is important, why we can't afford to do nothing, the stakes that are involved, and try to push back on the mistruths and misrepresentations that we all know are still out there about health care reform."